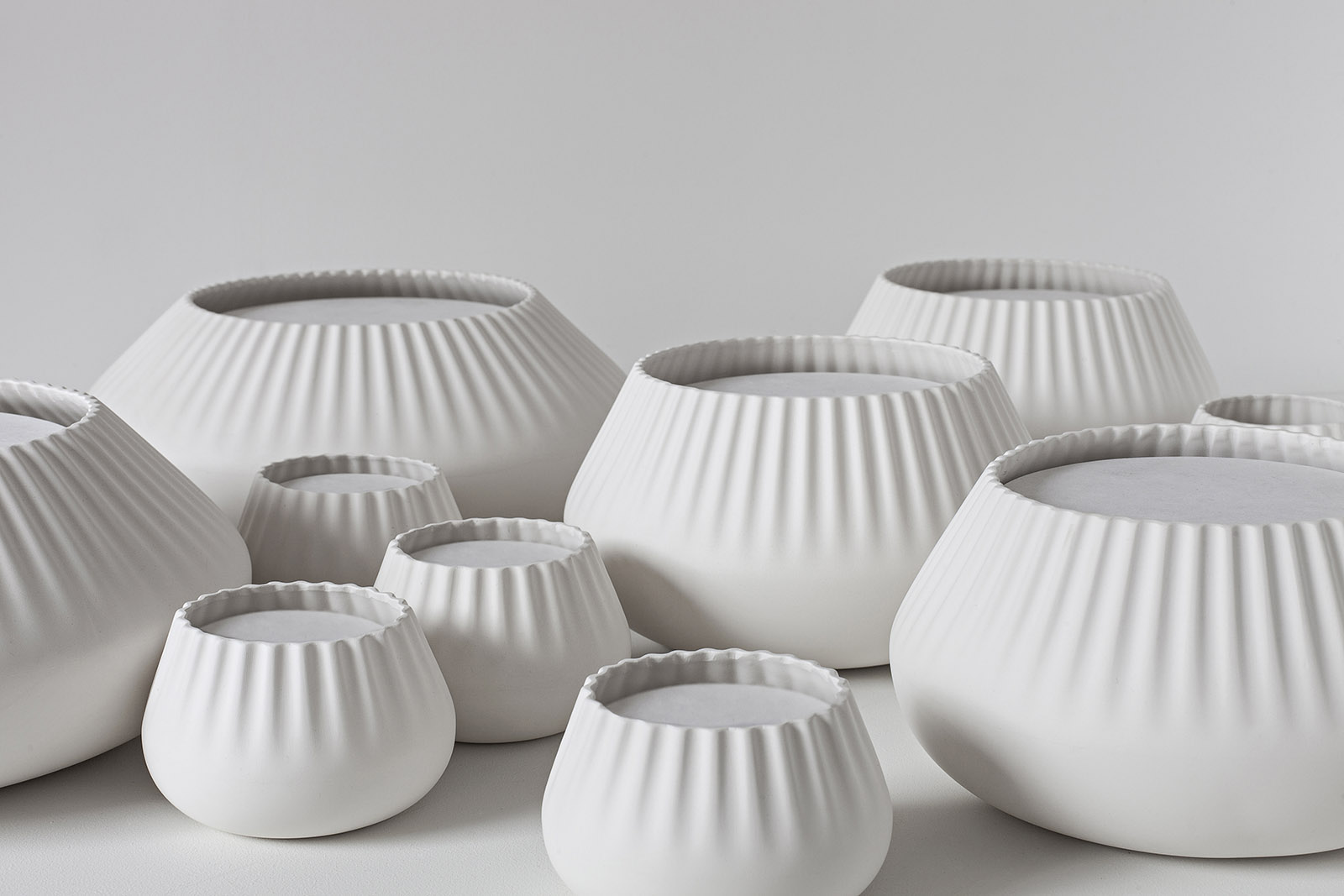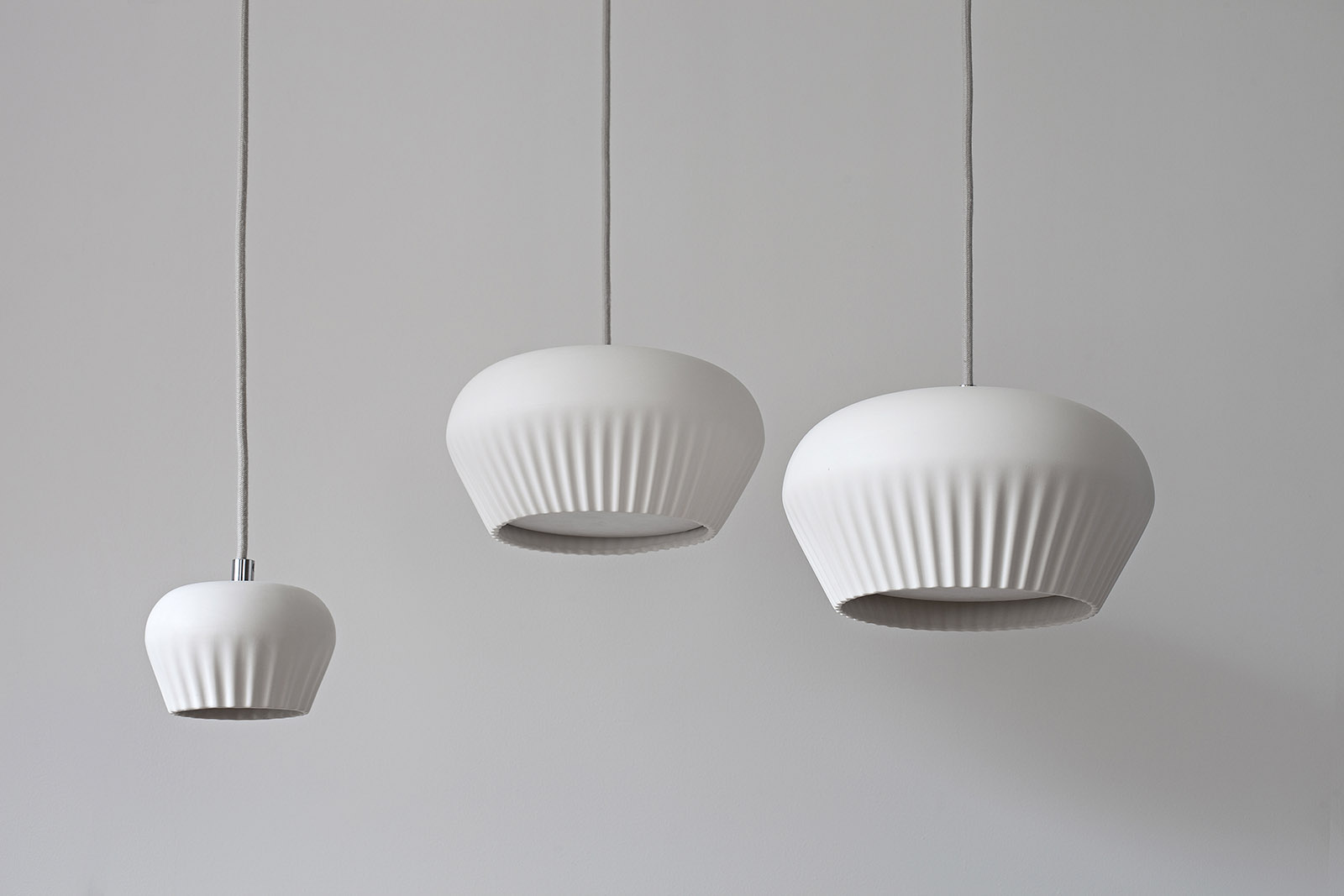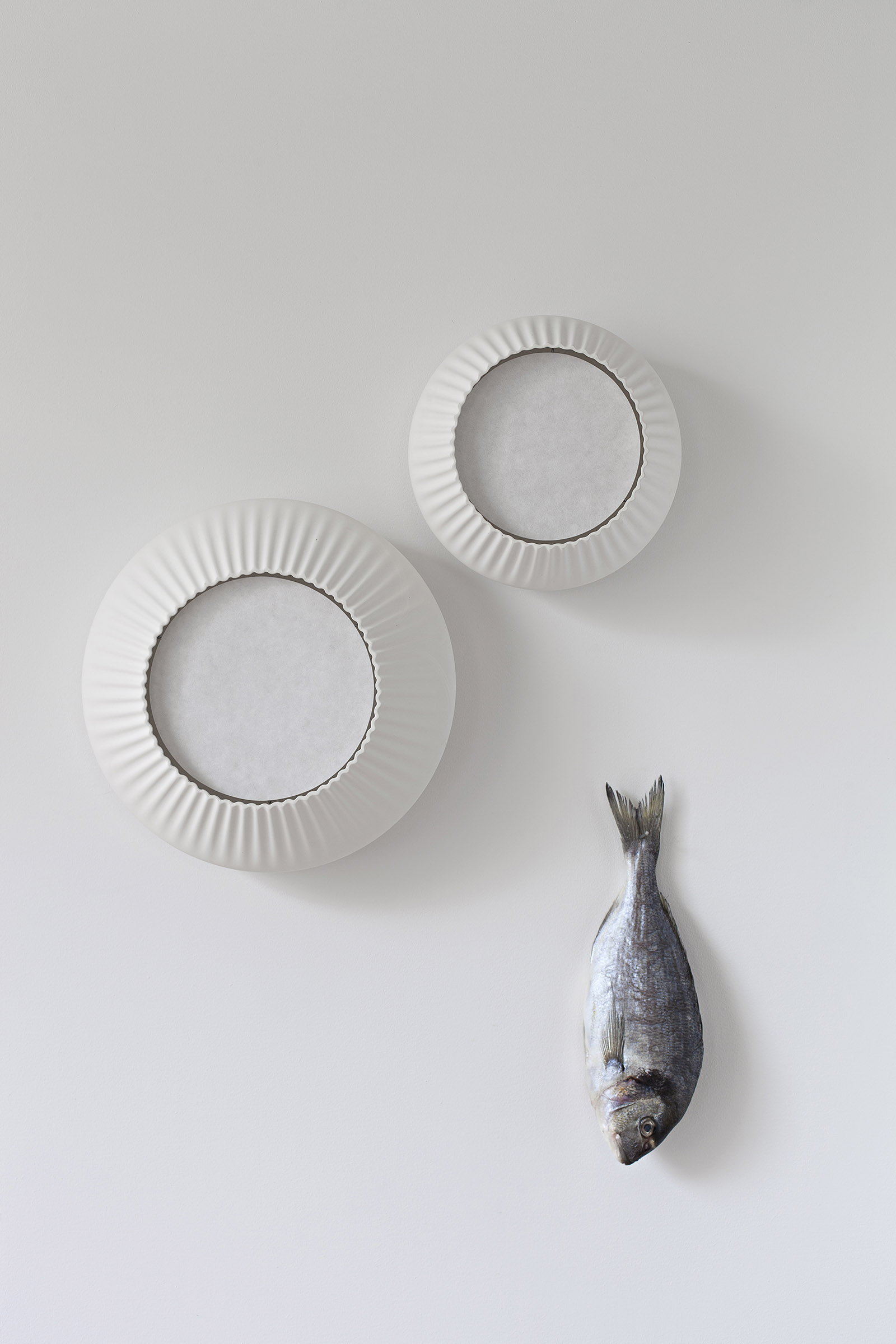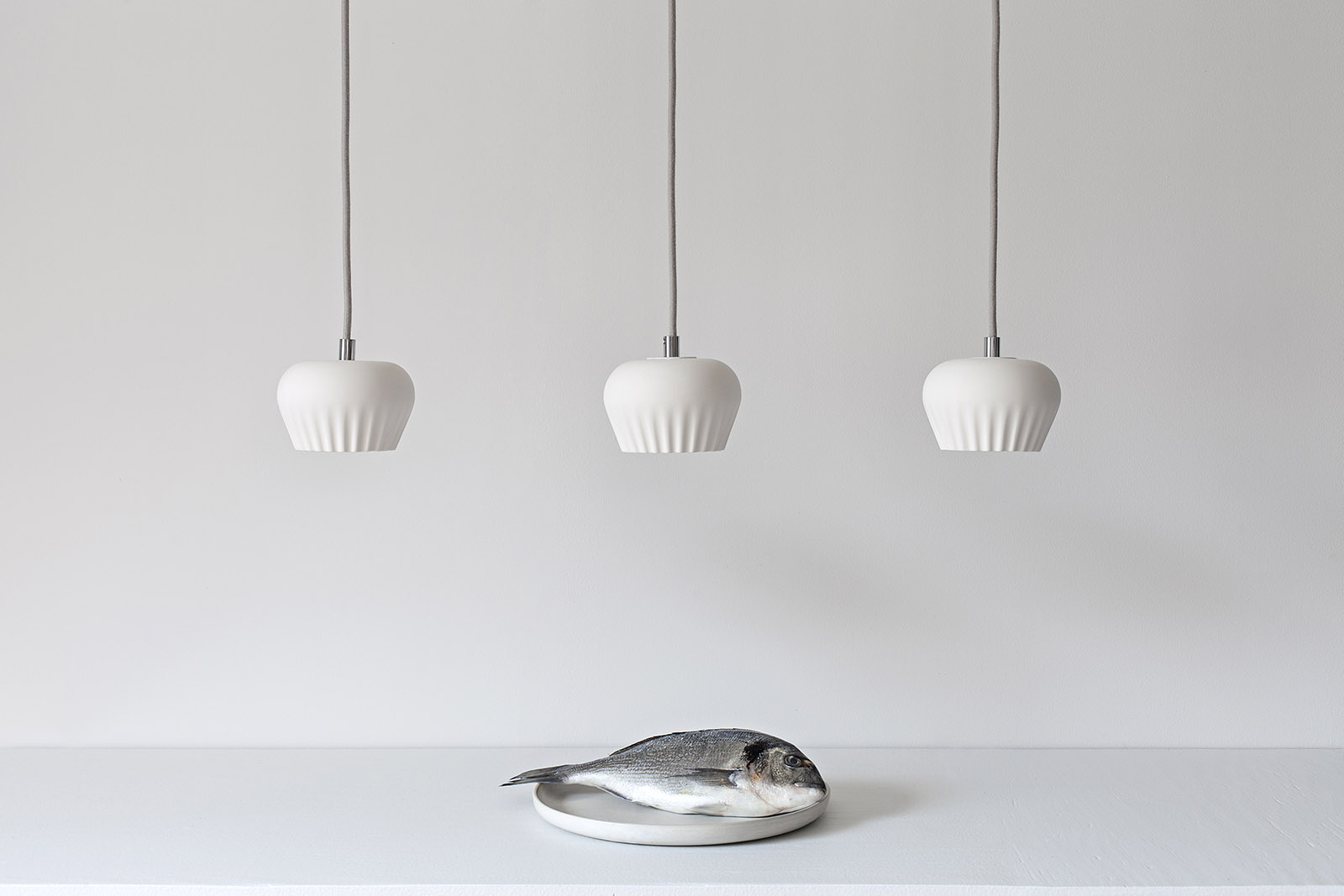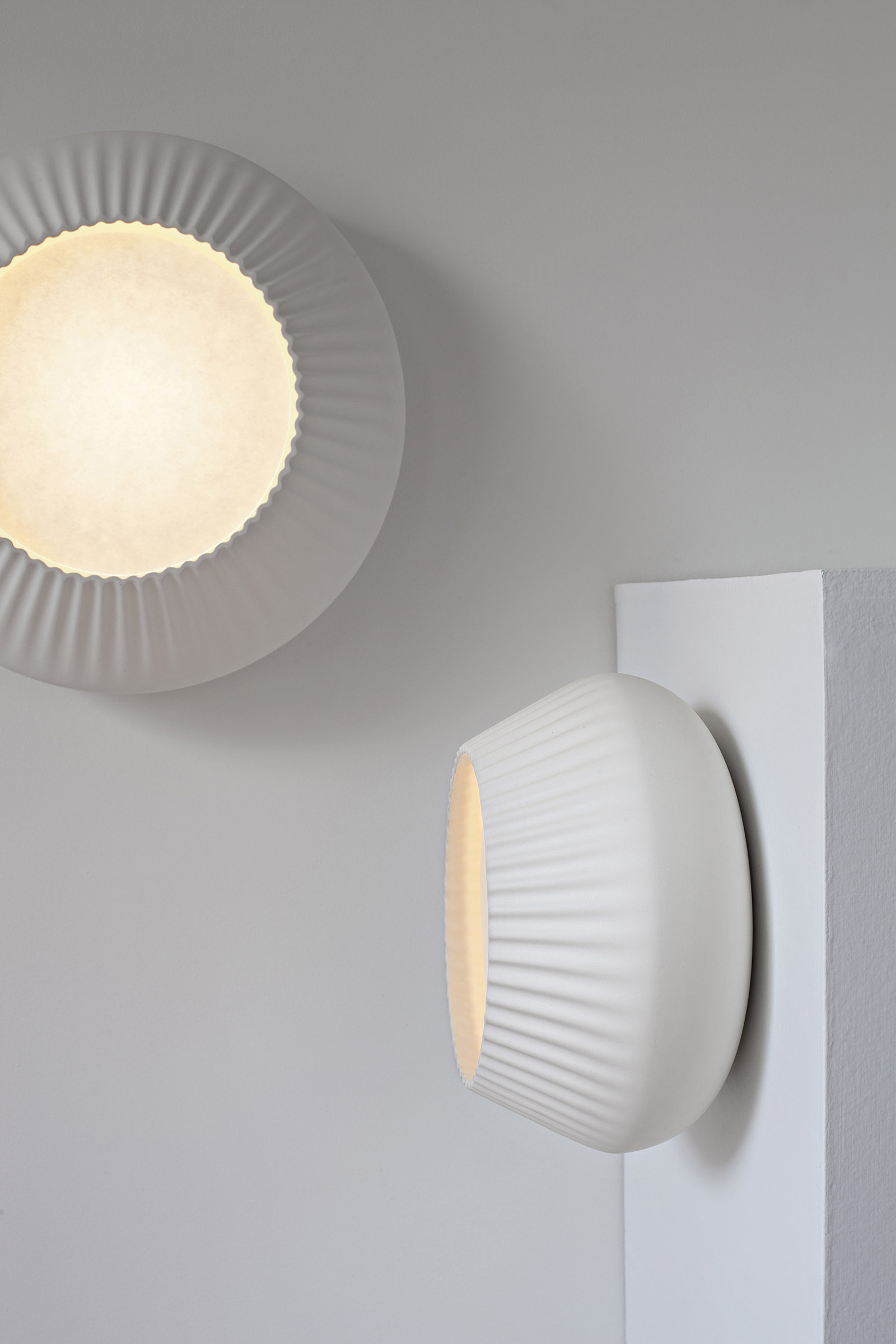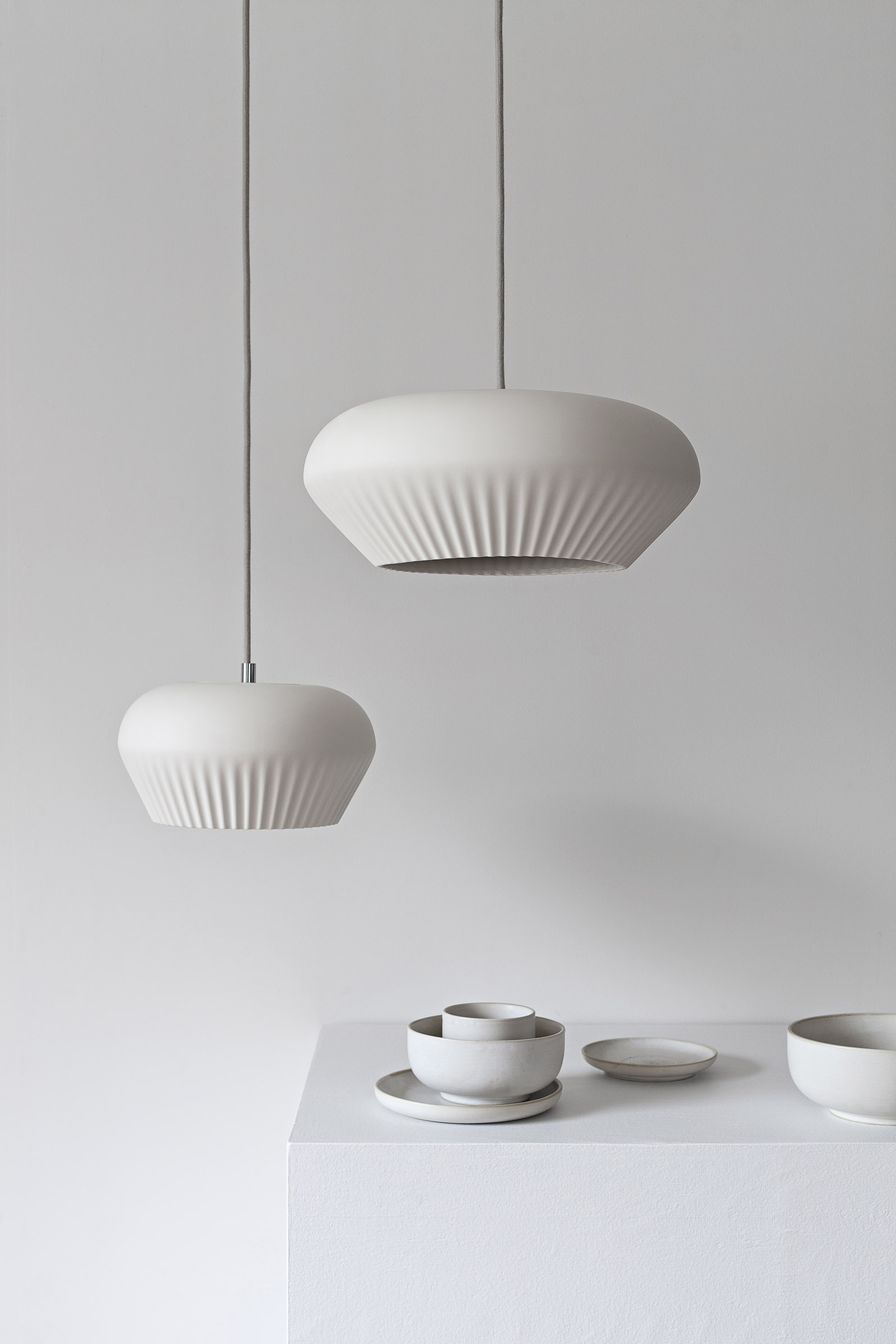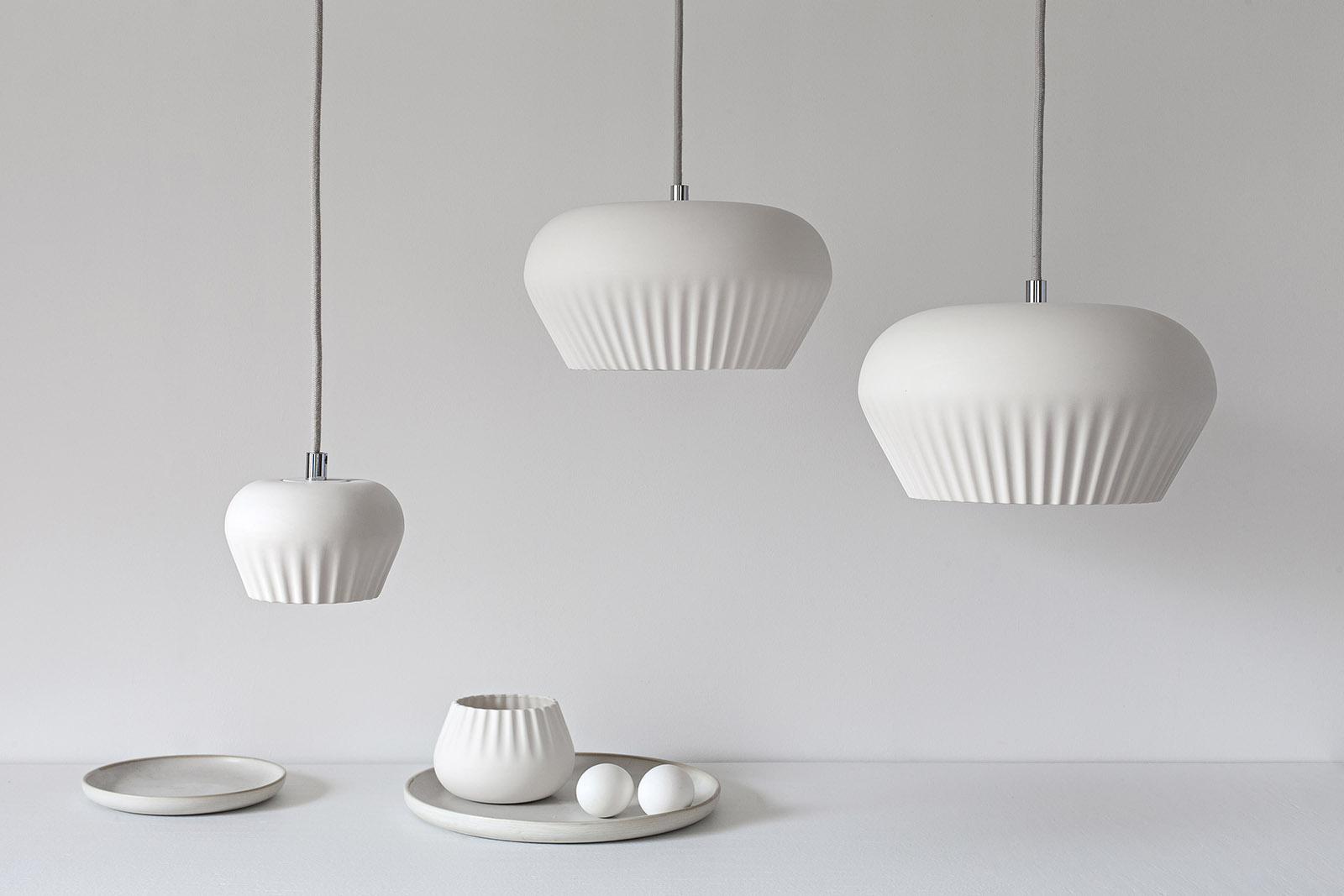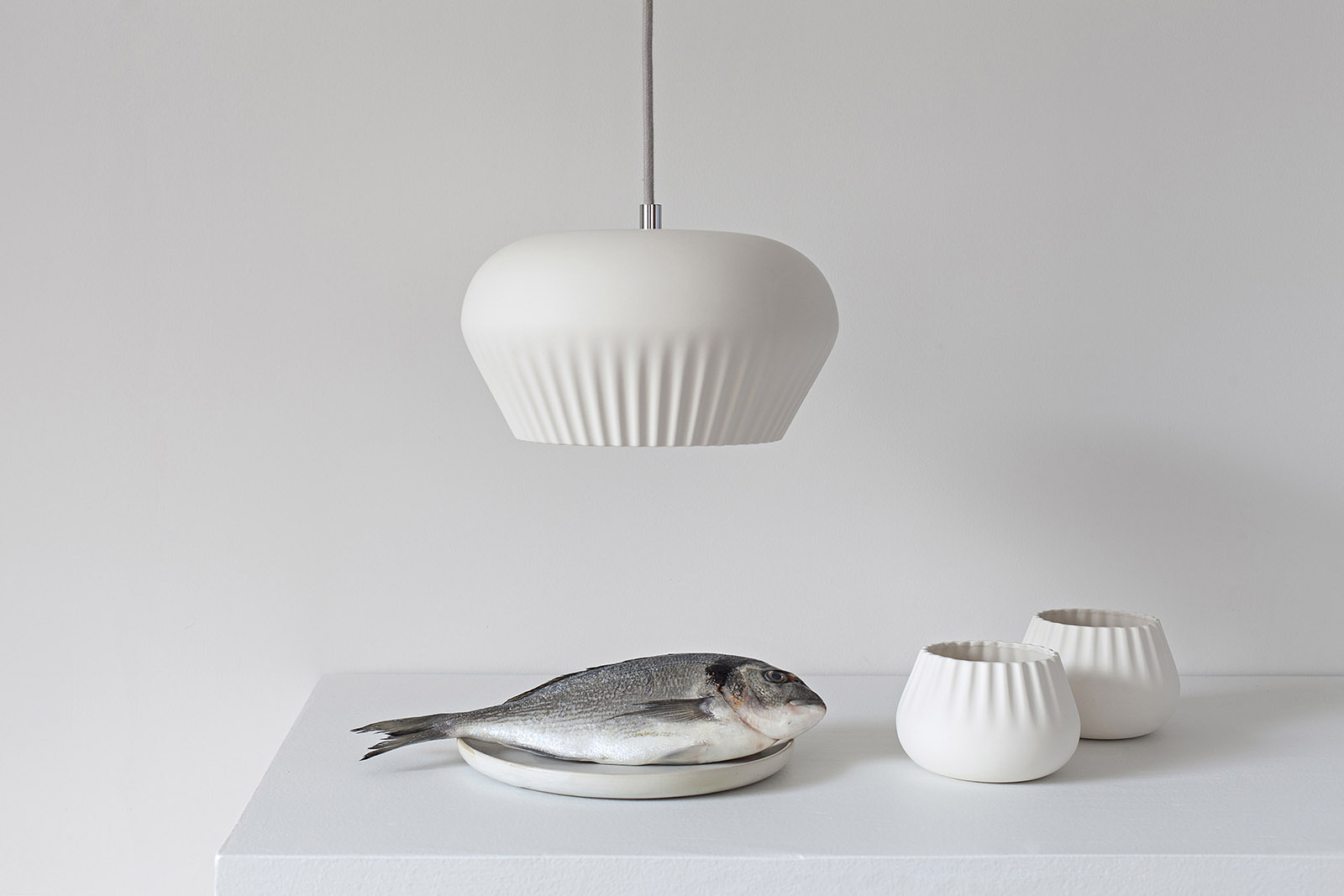 Shell
Year / 2018
Collection / Shell
Materials / Porcelain
Dimensions / Small: Ø11 x 8cm Medium: Ø24 x 14cm Large: Ø34 x 15cm
Concept / Shell is a collection of ceramic lamps inspired by barnacle shells.
Barnacles are somewhat odd. In the beginning of their life they can swim, to freely decide where to settle down. But once grown, they will remain stuck to the one surface they have chosen for the rest of their life.
With no need for a consciousness, the barnacles will observe their surroundings during their long life stuck on just this place. Each shell had its own beginning. All had their own journey. All have captured the secrets of what they've seen, deep within.
Listening closely, you might hear some of the stories they keep; the murmur of a distant sea, the rhythmic sound of rolling pebbles, simmering seaweeds or perhaps the waves, crashing onto an abandoned ship.
Shell is produced as a pendant, a wall lamp and a ceiling lamp in three sizes.
Photo / Ulrika Kestere