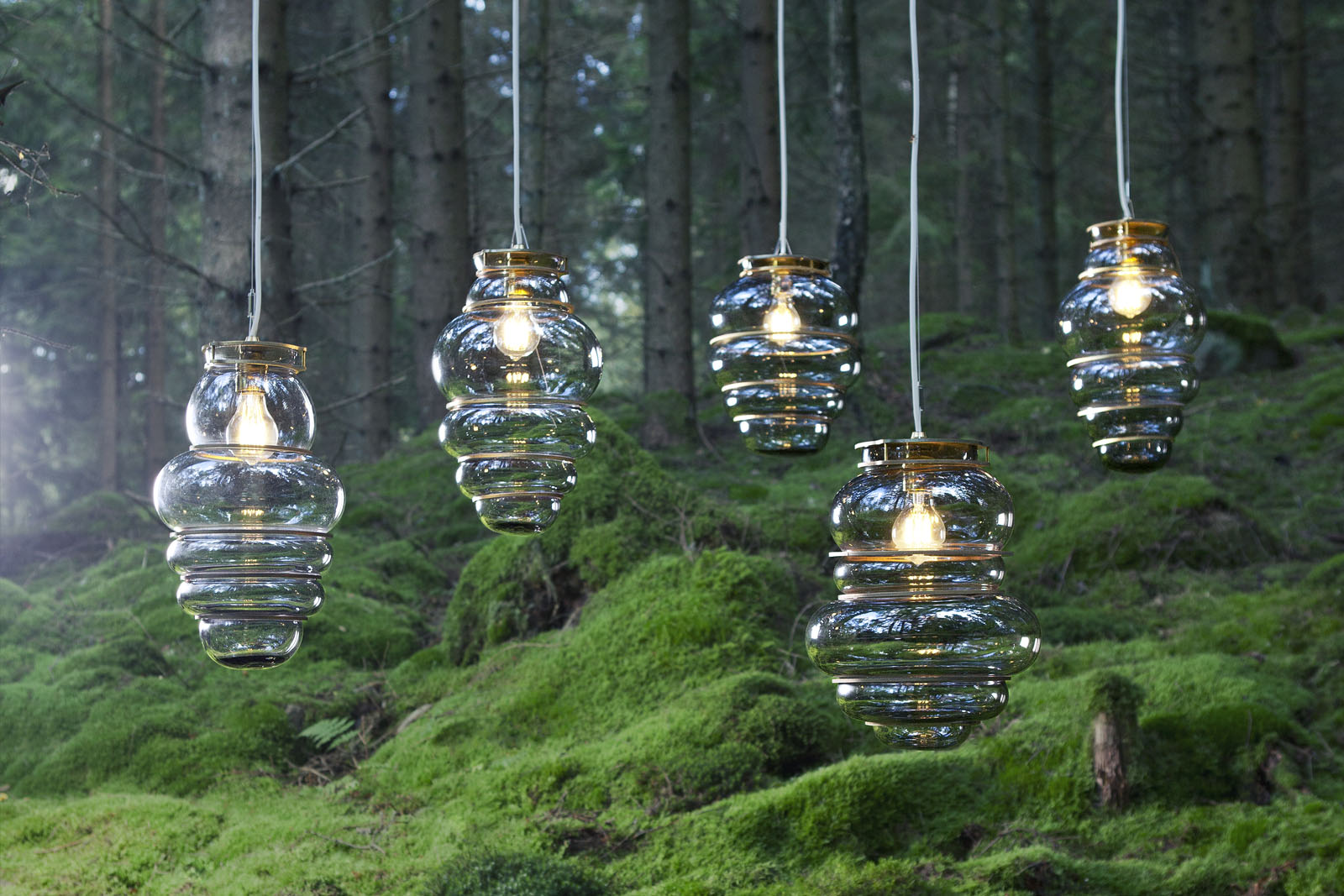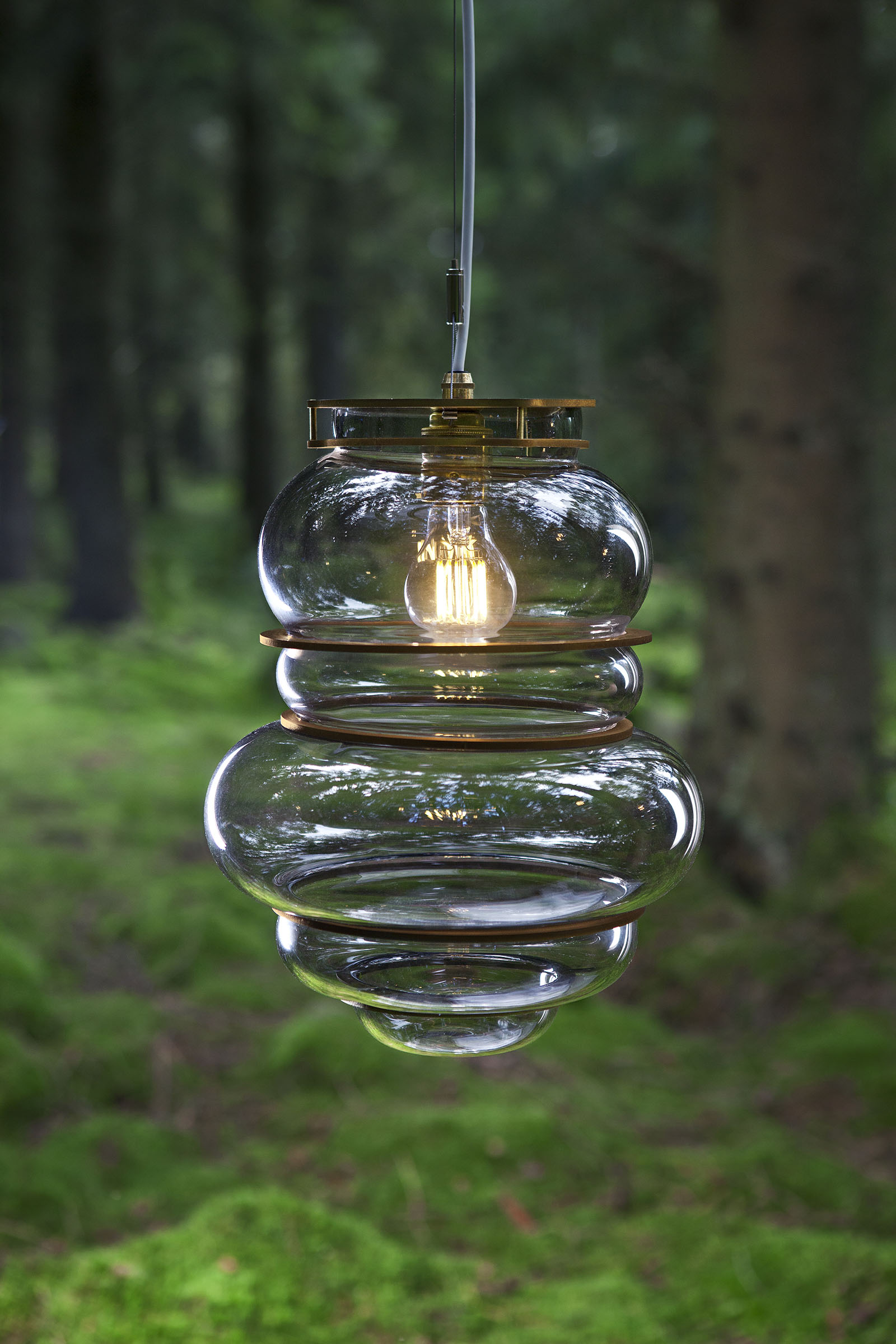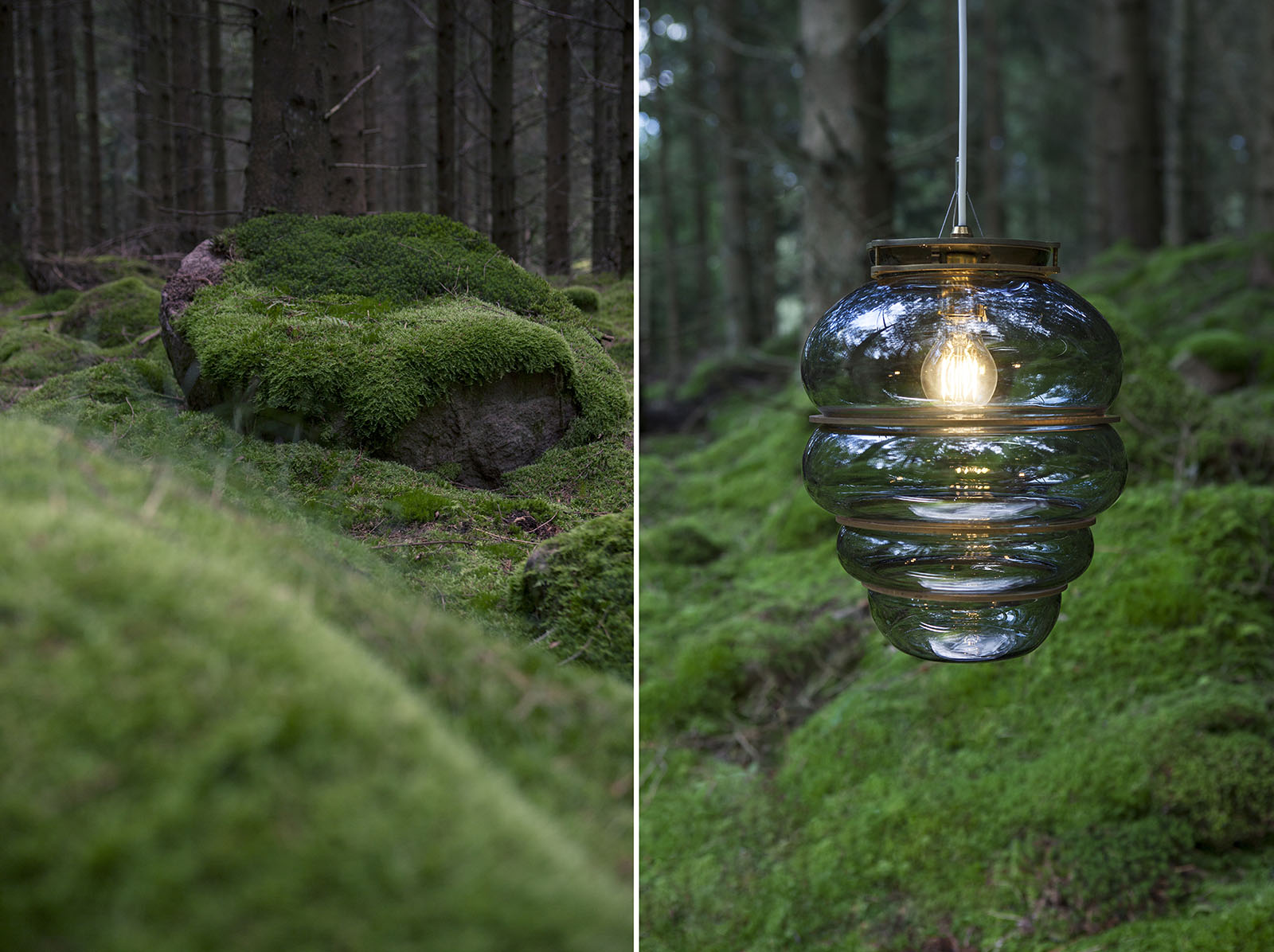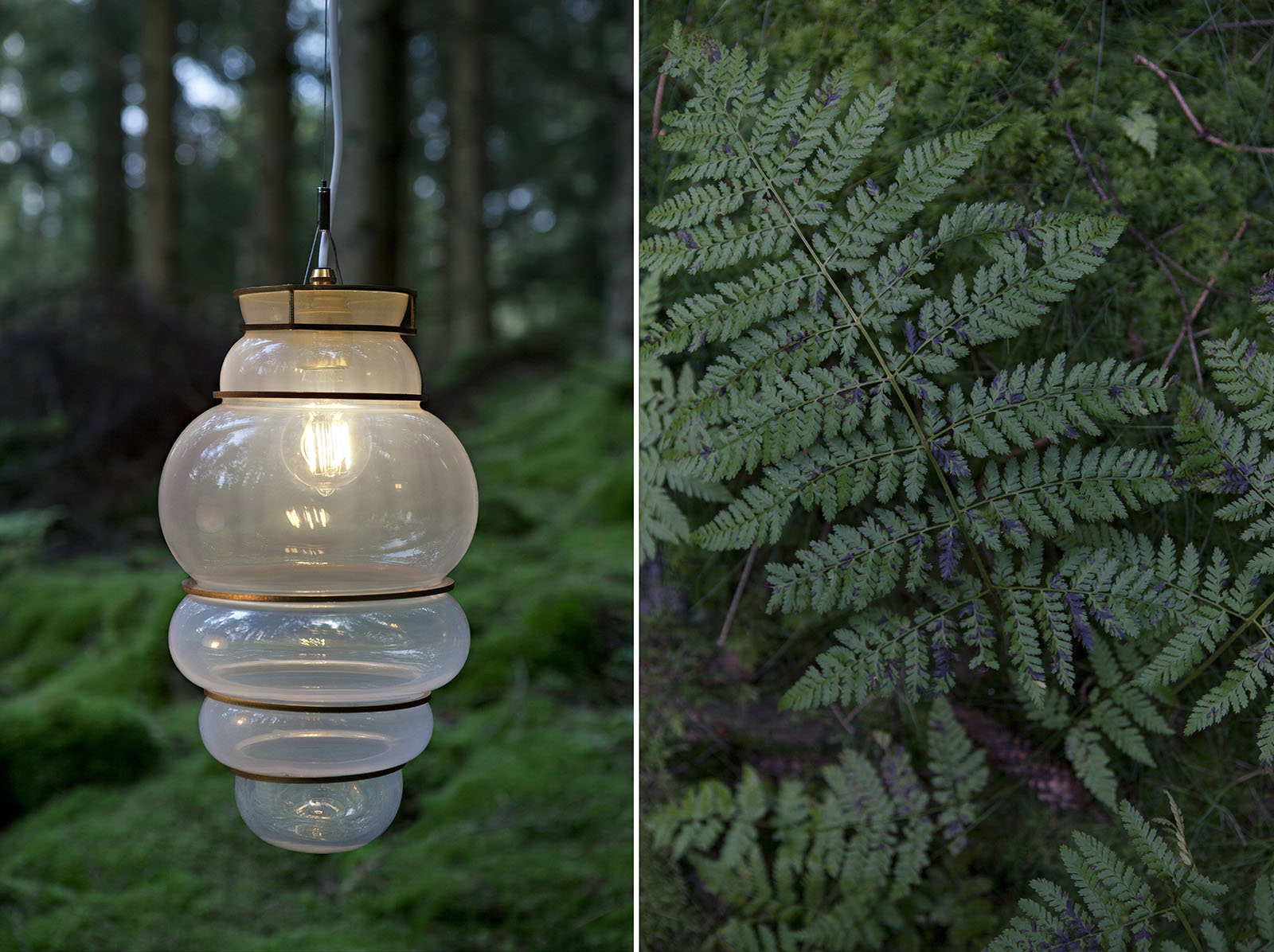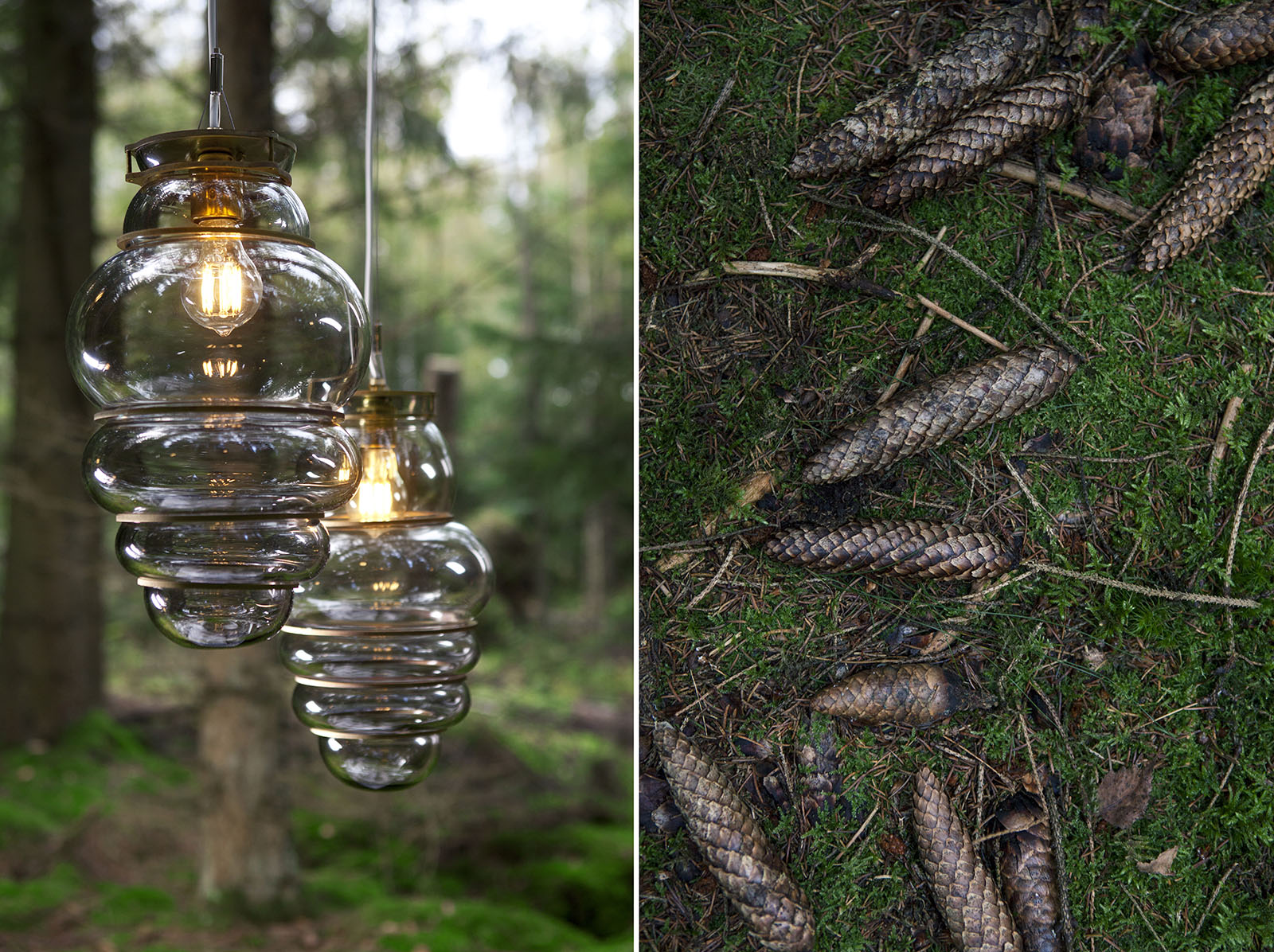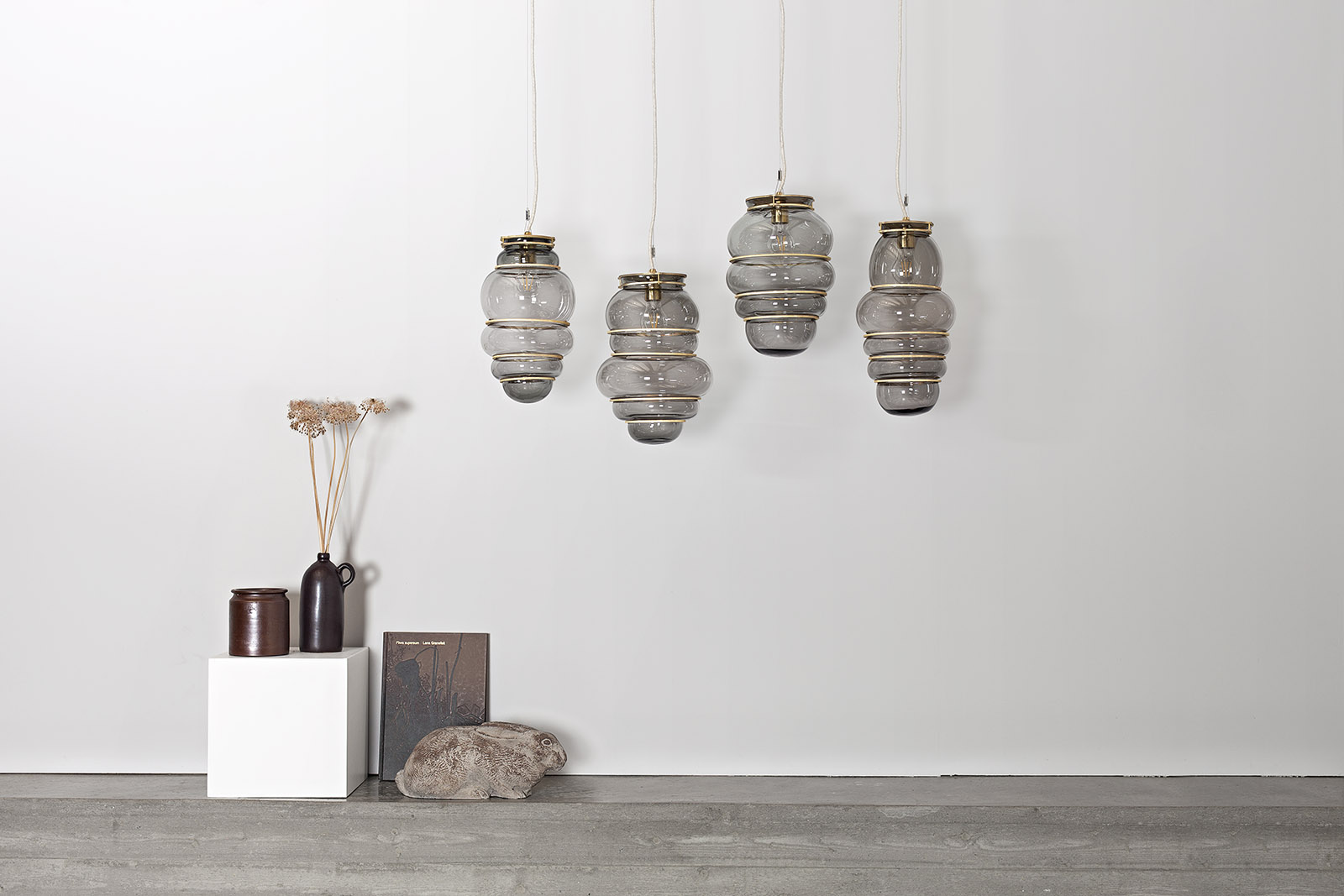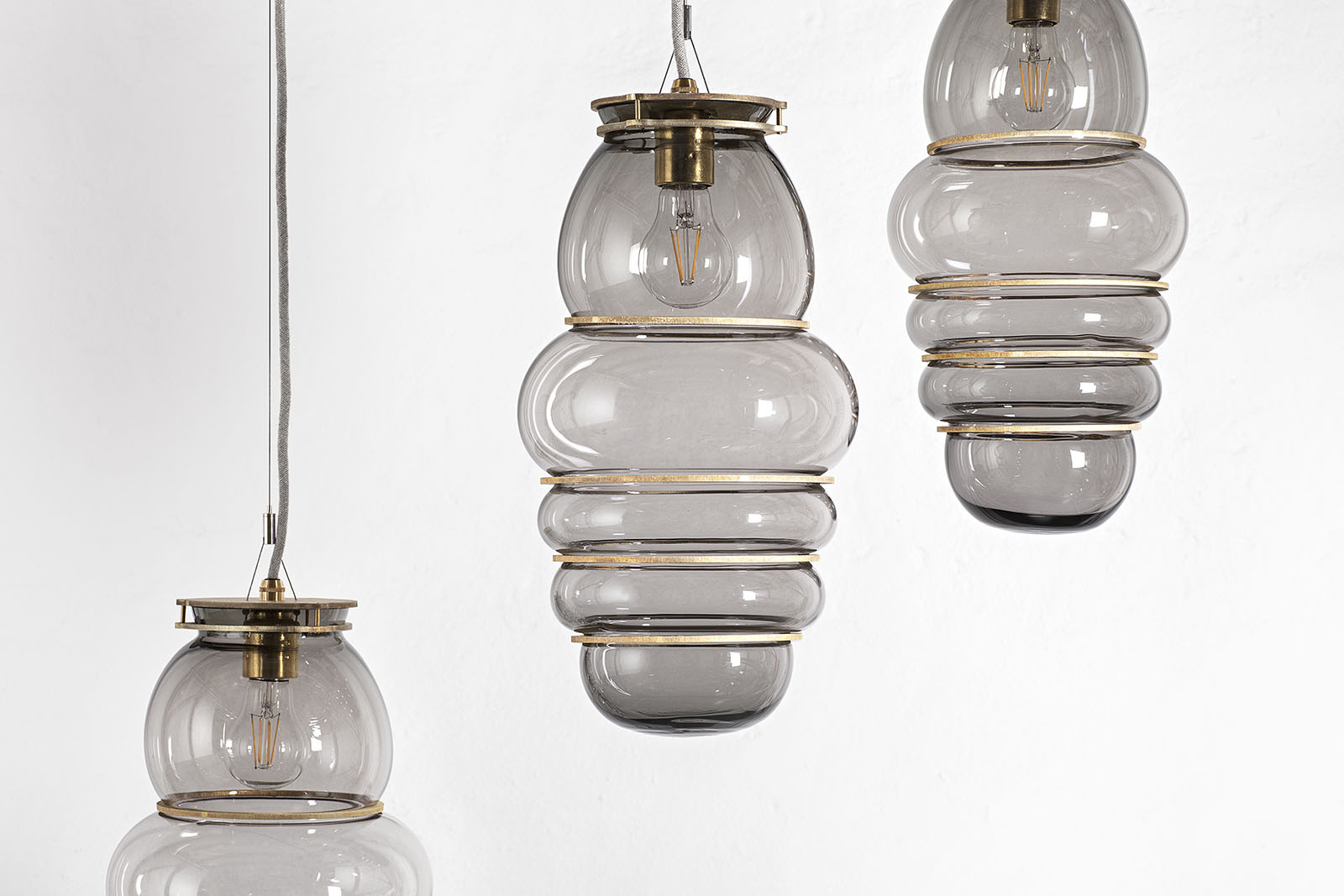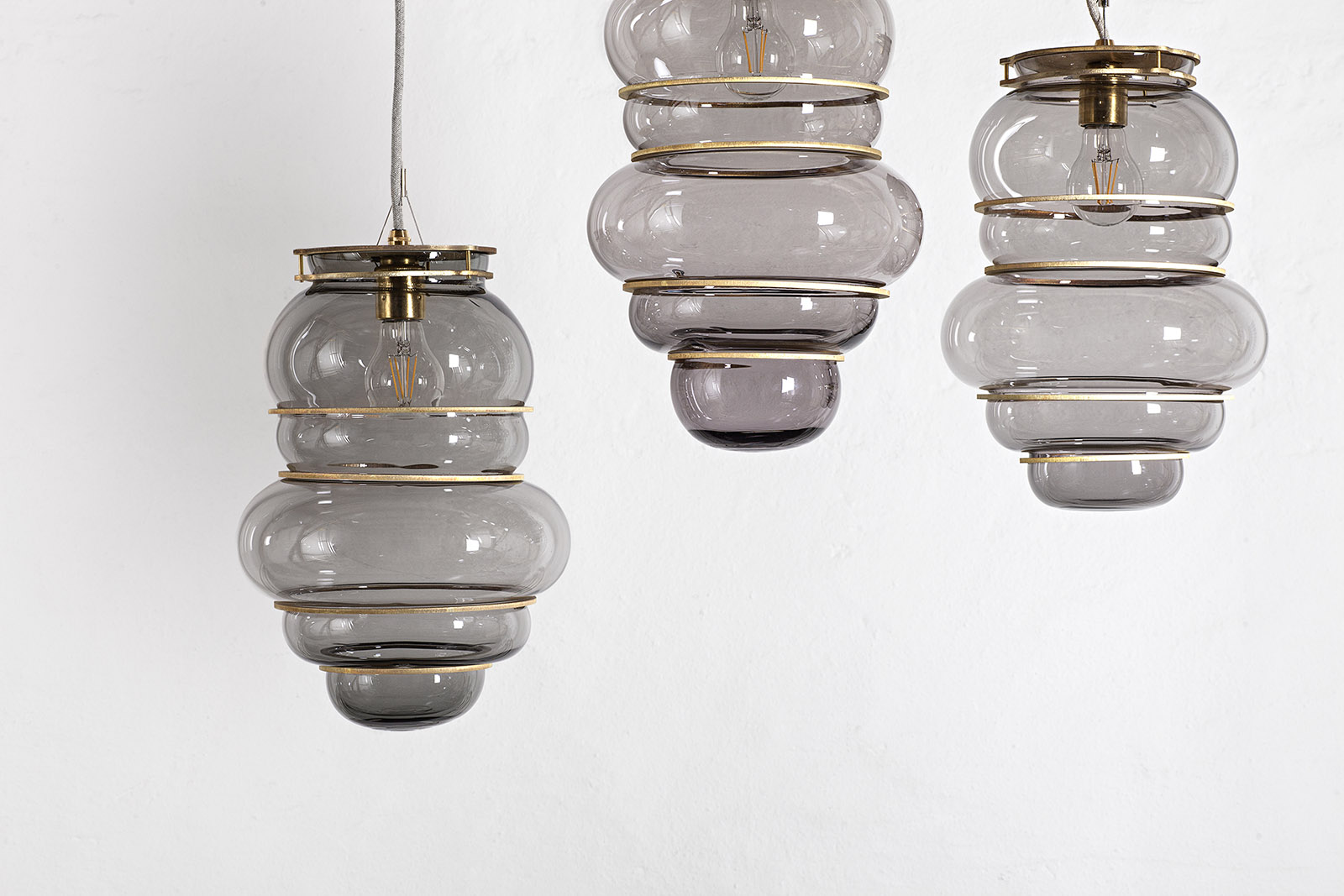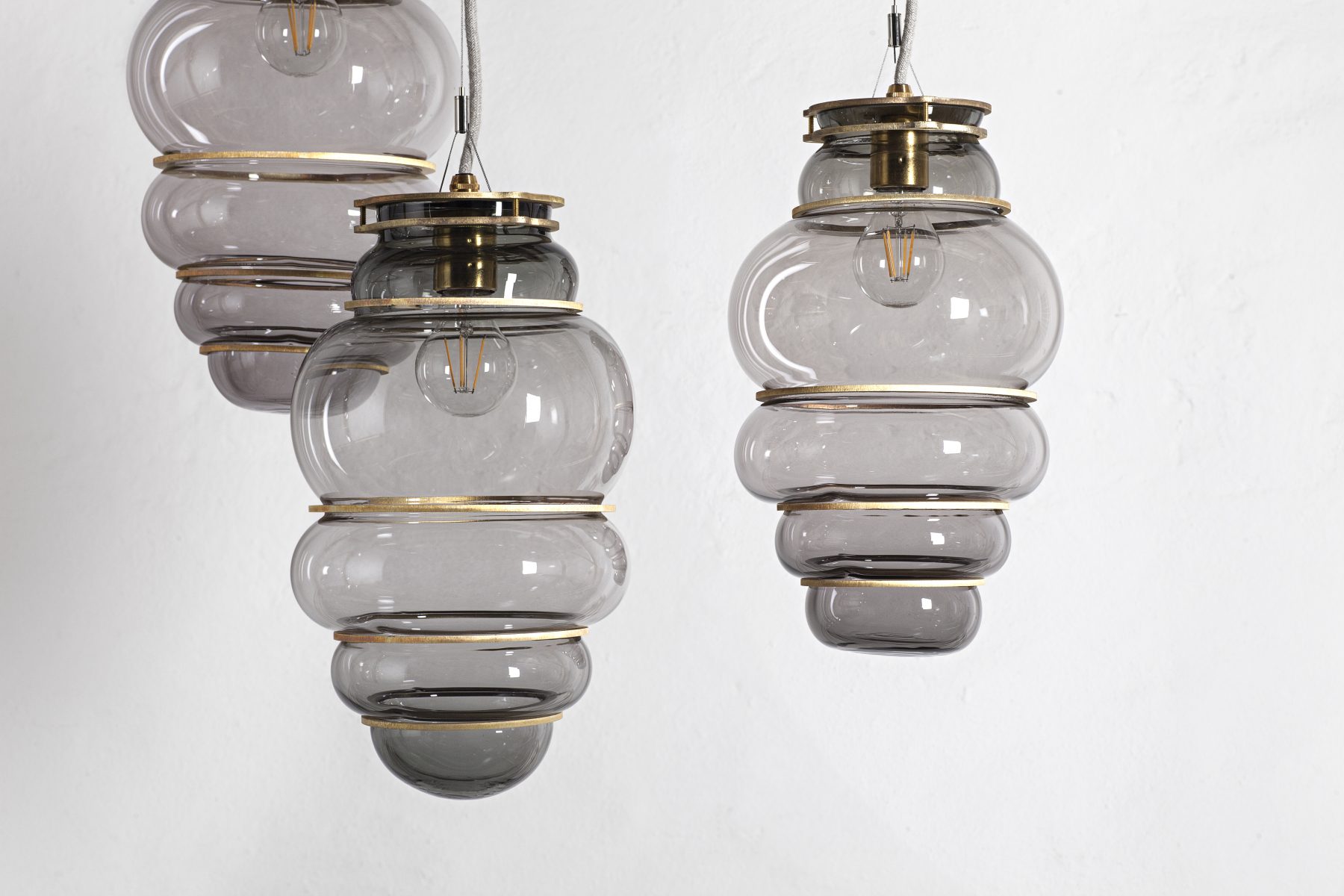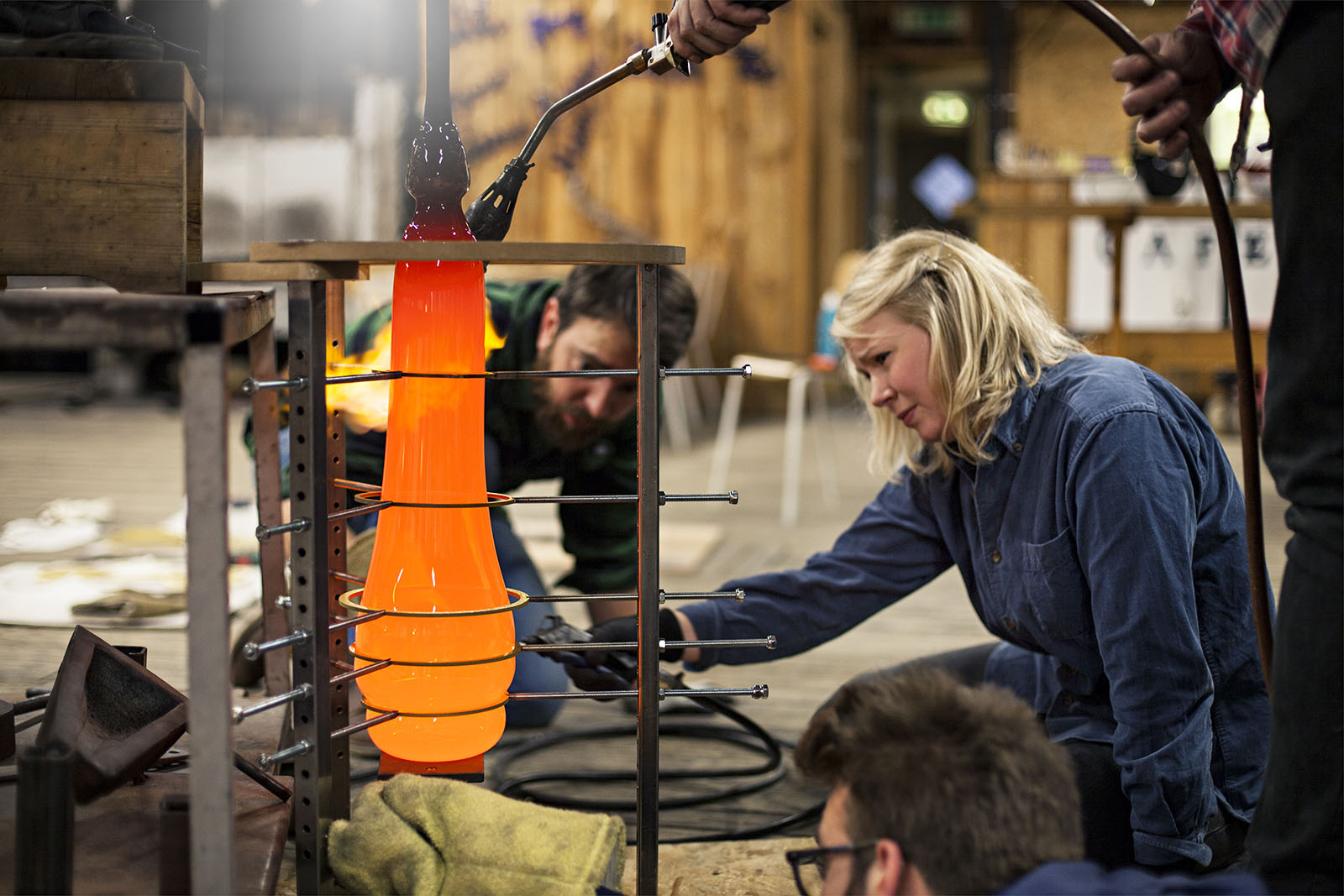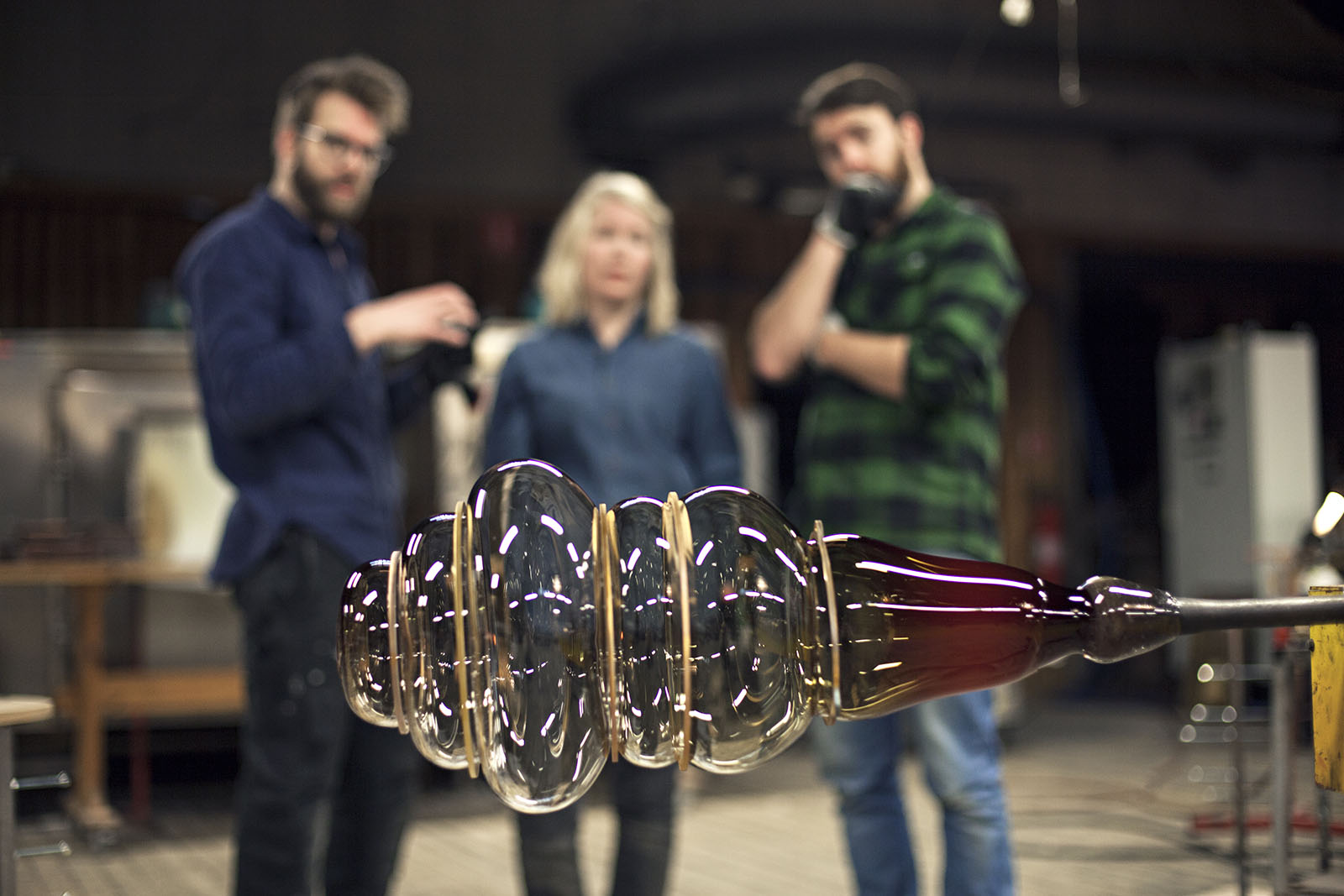 Minor flaws
Year / 2015
Collection / Minor Flaws
Materials / Mouth blown glass, brass rings
Concept / Minor Flaws is a collection of individual objects in glass and brass, beautifully flawed and unique in their appearance.
Our own natural flaws are rarely desirable and often concealed from the outside world. Sometimes we force ourselves into an image that is uncomfortable in the belief that it might make us more beautiful.
The glassblowing profession has been characterized by a desire for absolute control of the material. The glass has been forced into forms that restrict and hide some of its natural characteristics. But the impressive craftsmanship of an identical handmade glass collection is no longer as desirable and many glassworks in Sweden are closing because of a lack of interest in the craft.
The starting point of the project was to design objects entirely adapted to a handmade blown glass production – which an industrial production process couldn't replace. By enhancing qualities traditionally seen as flaws in a handmade production context we hope to show that what some define as imperfection is true perfection in the eyes of others.
Process / The lamps in the Minor flaws collection are mouth blown by Micke Johansson and Lars Axelsson at Bergdala Glassworks in Sweden. Bergdala started produce glass already in 1889 and has kept its genuine appearance since then.
The blowing process of the Minor Flaws lamps involves a whole working team – positioning the brass rings, blowing the glass, cooling the glass where needed and pressing the glass to keep the shape in control.
After the glass has cooled in a controlled environment, the glass is cut and sanded. In Malmö, the lamps are put together into the finished product.
Photo / Ulrika Kestere