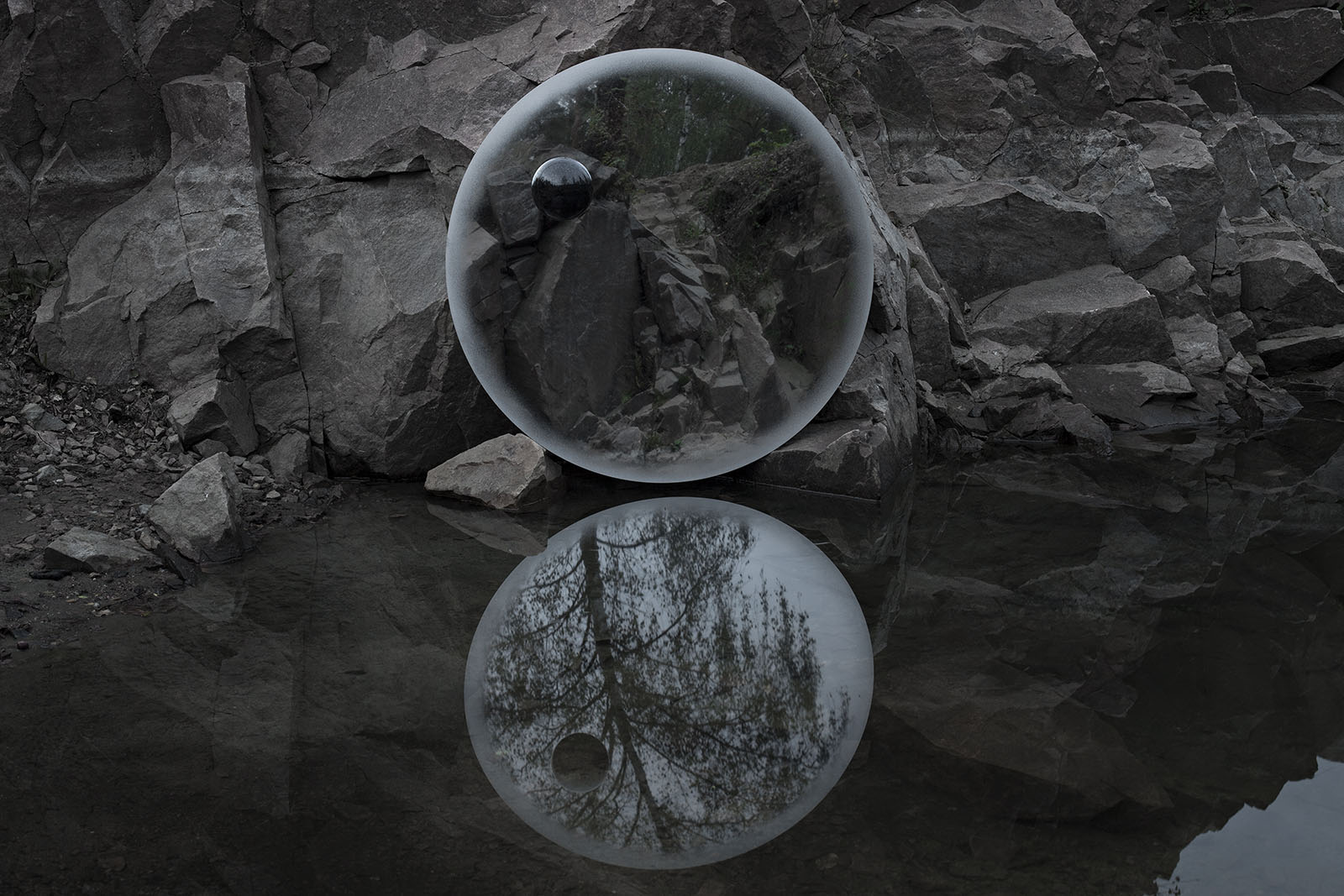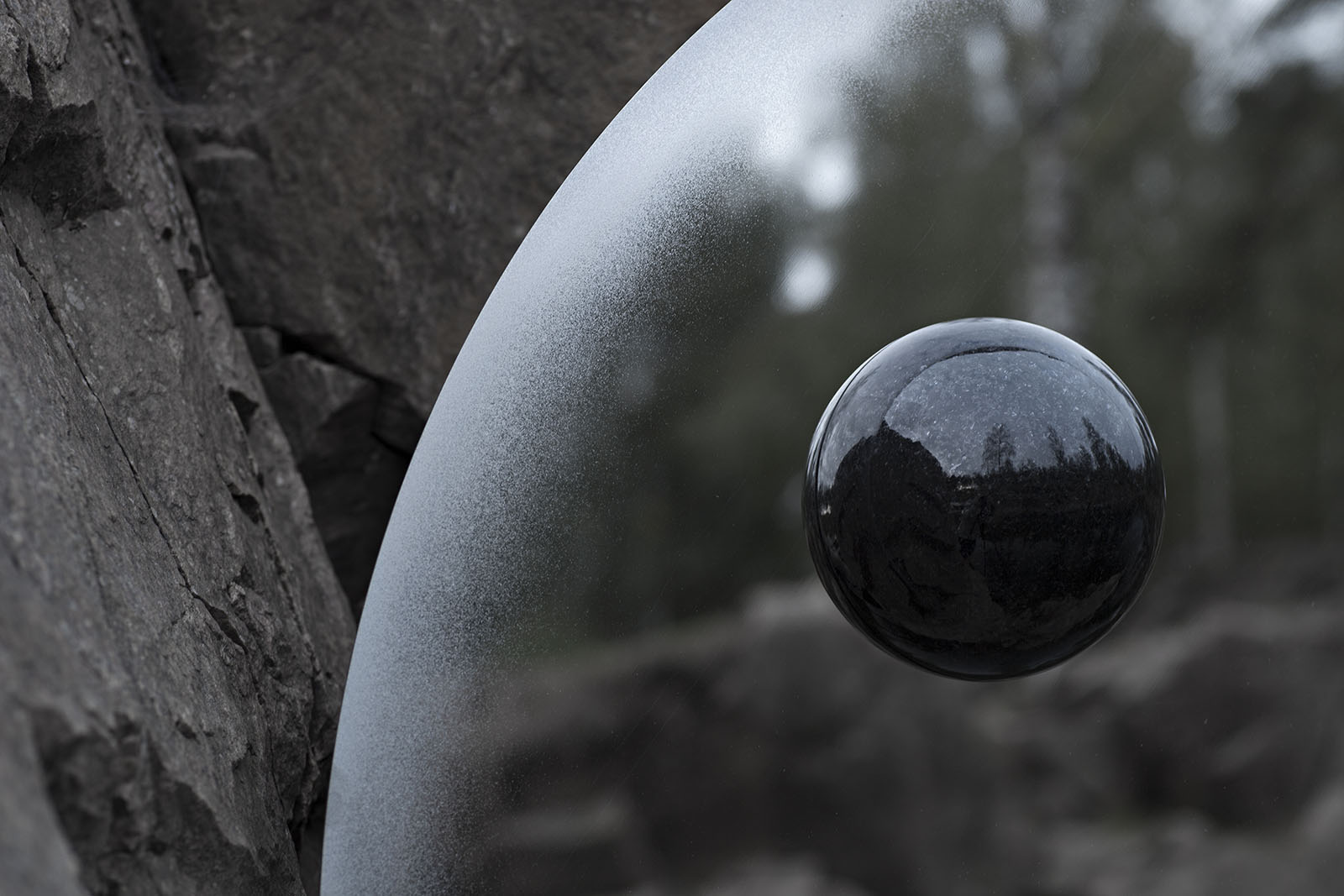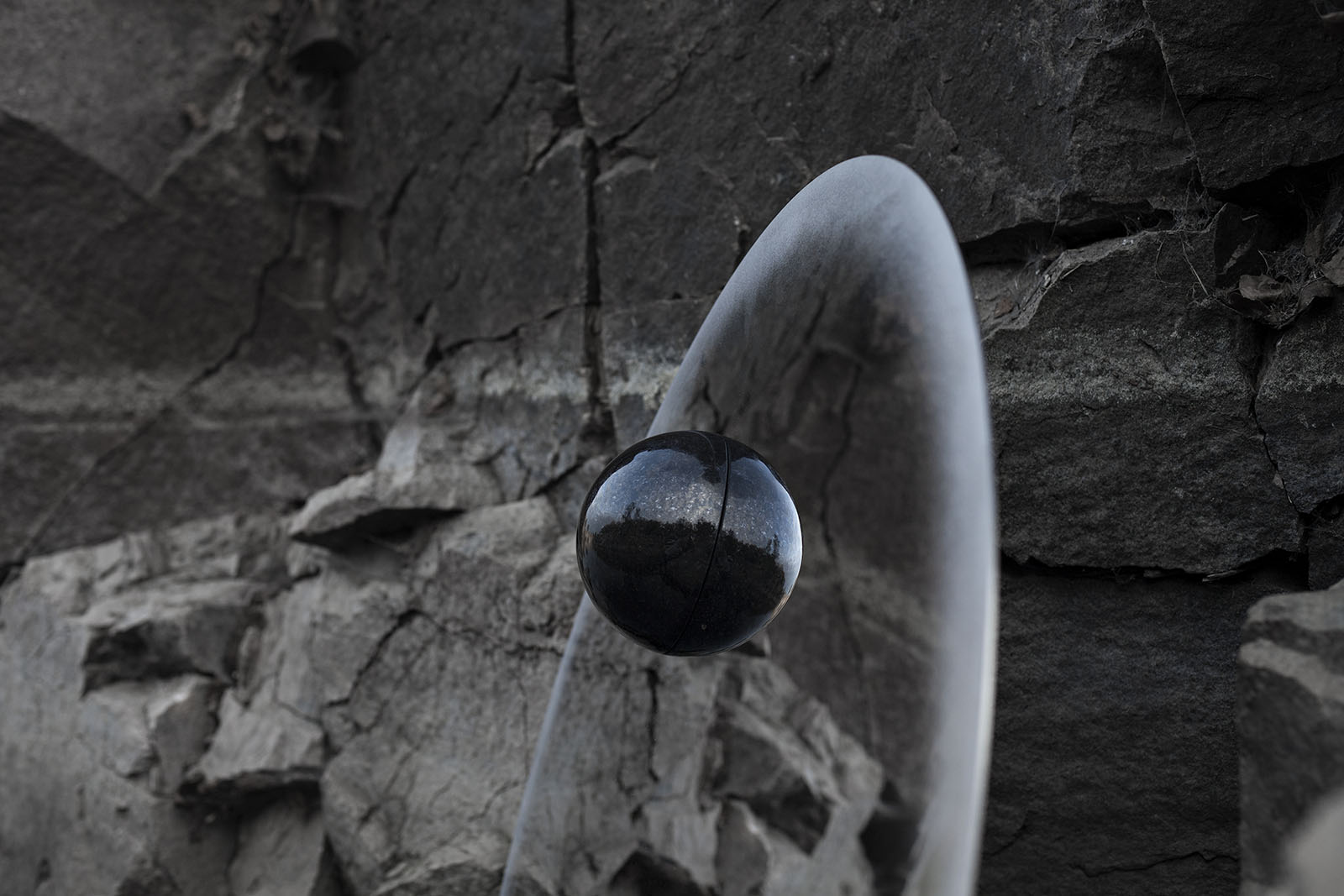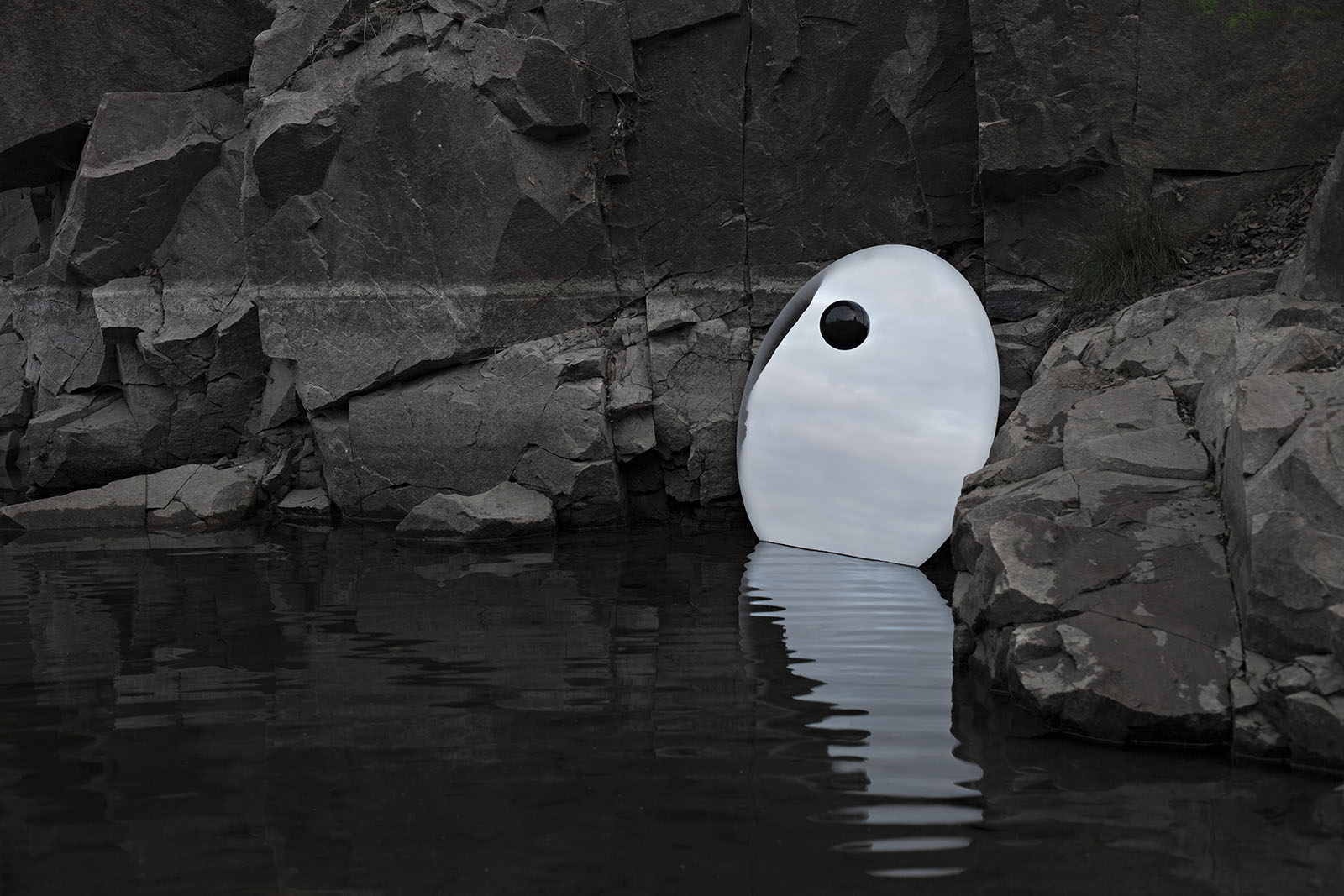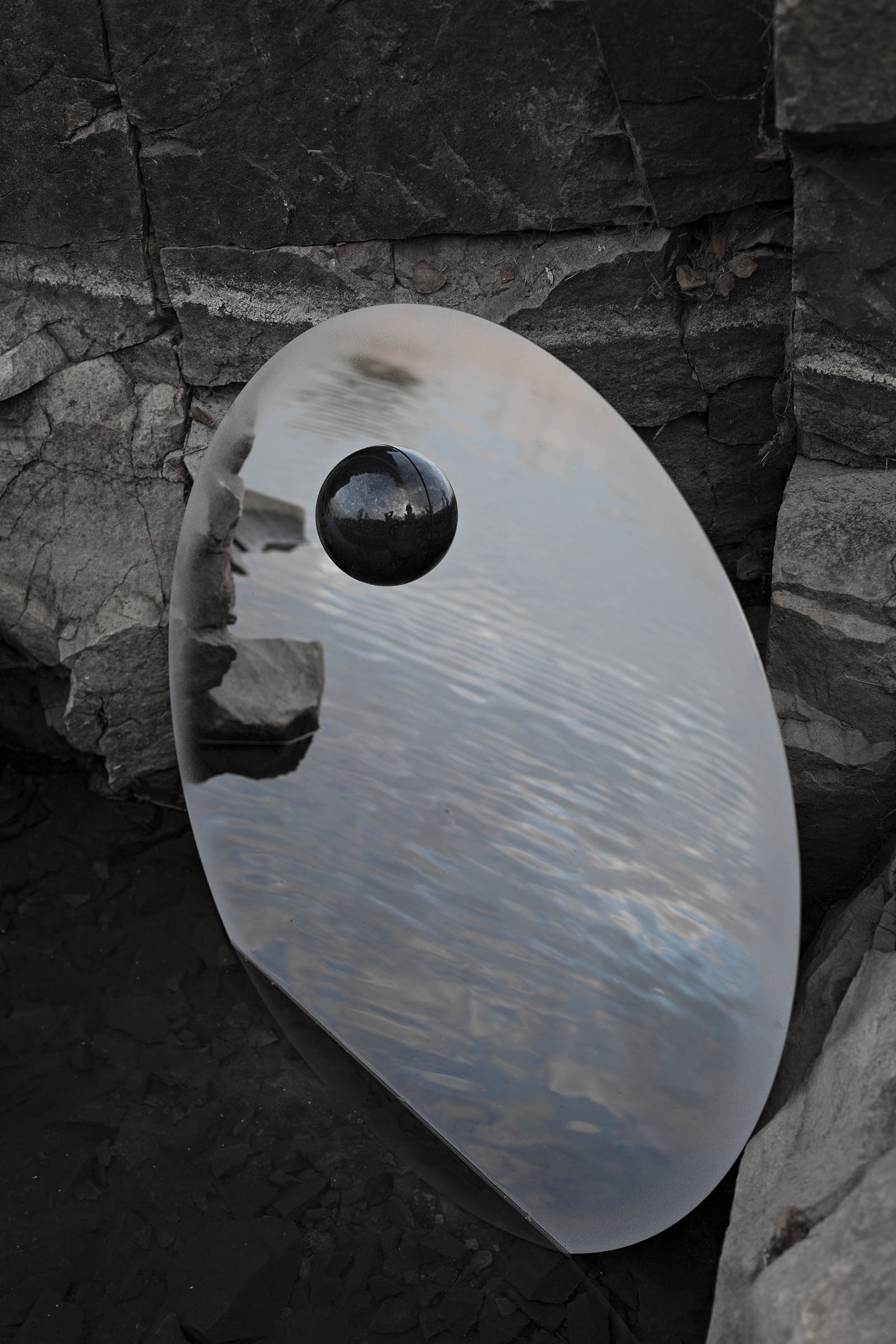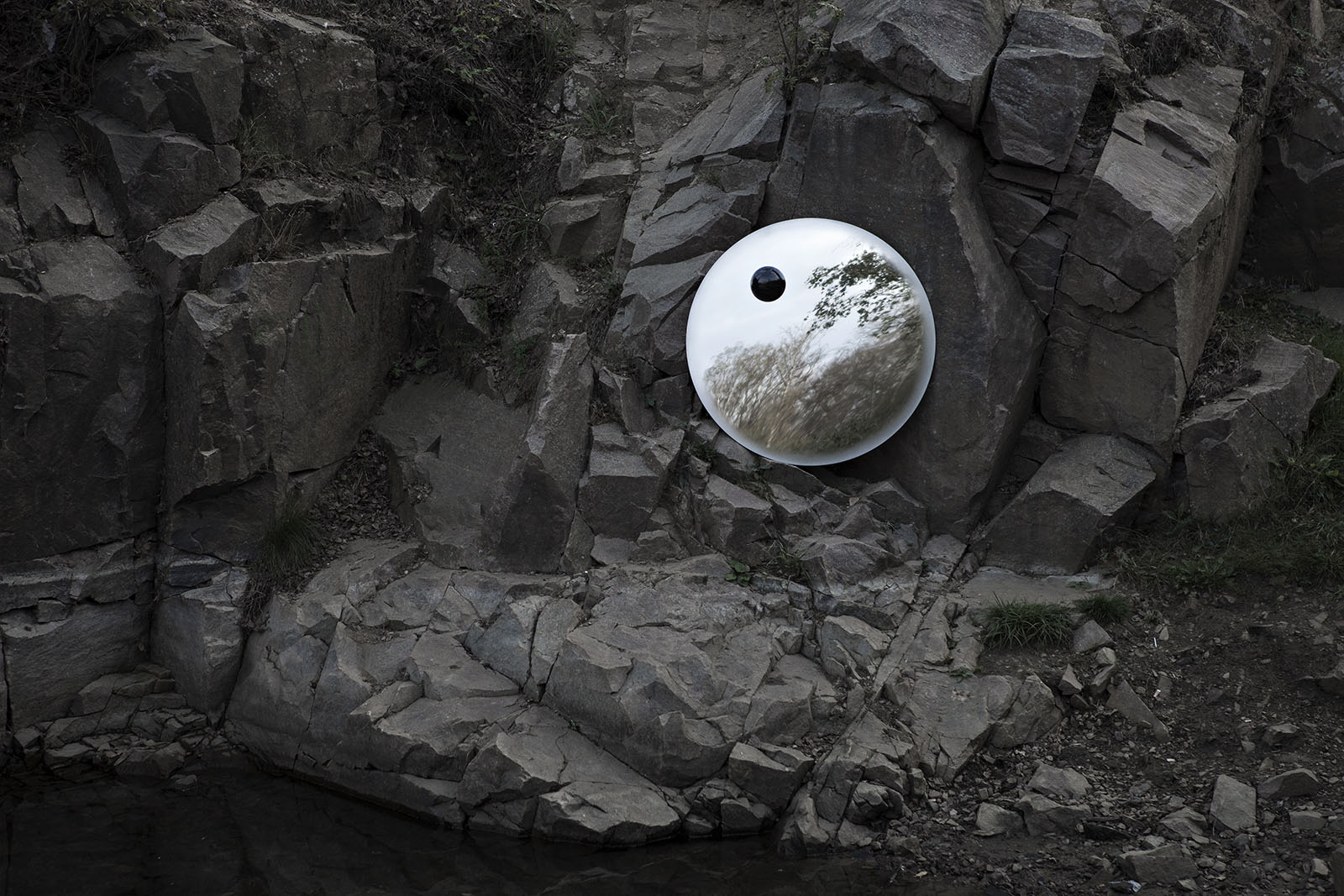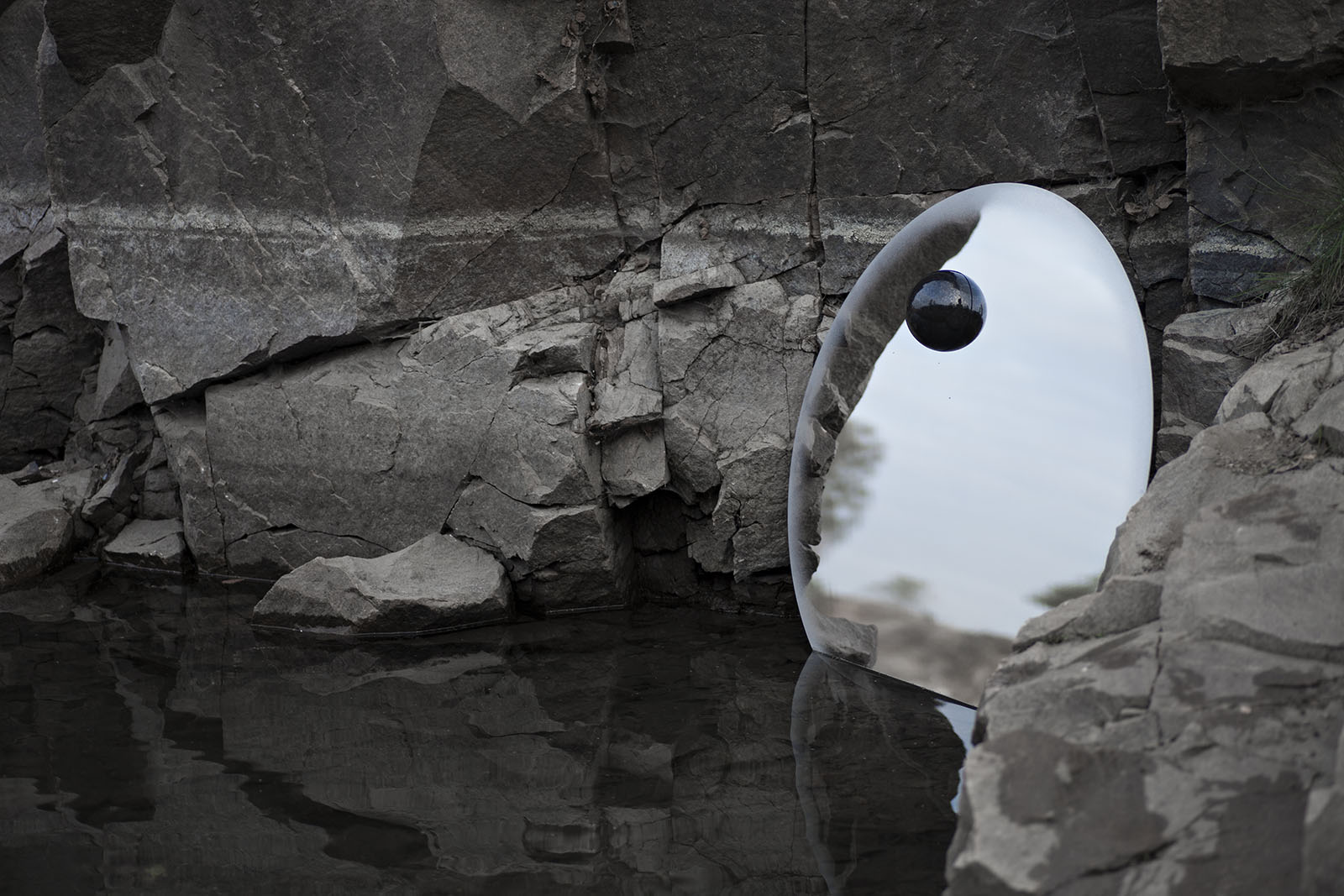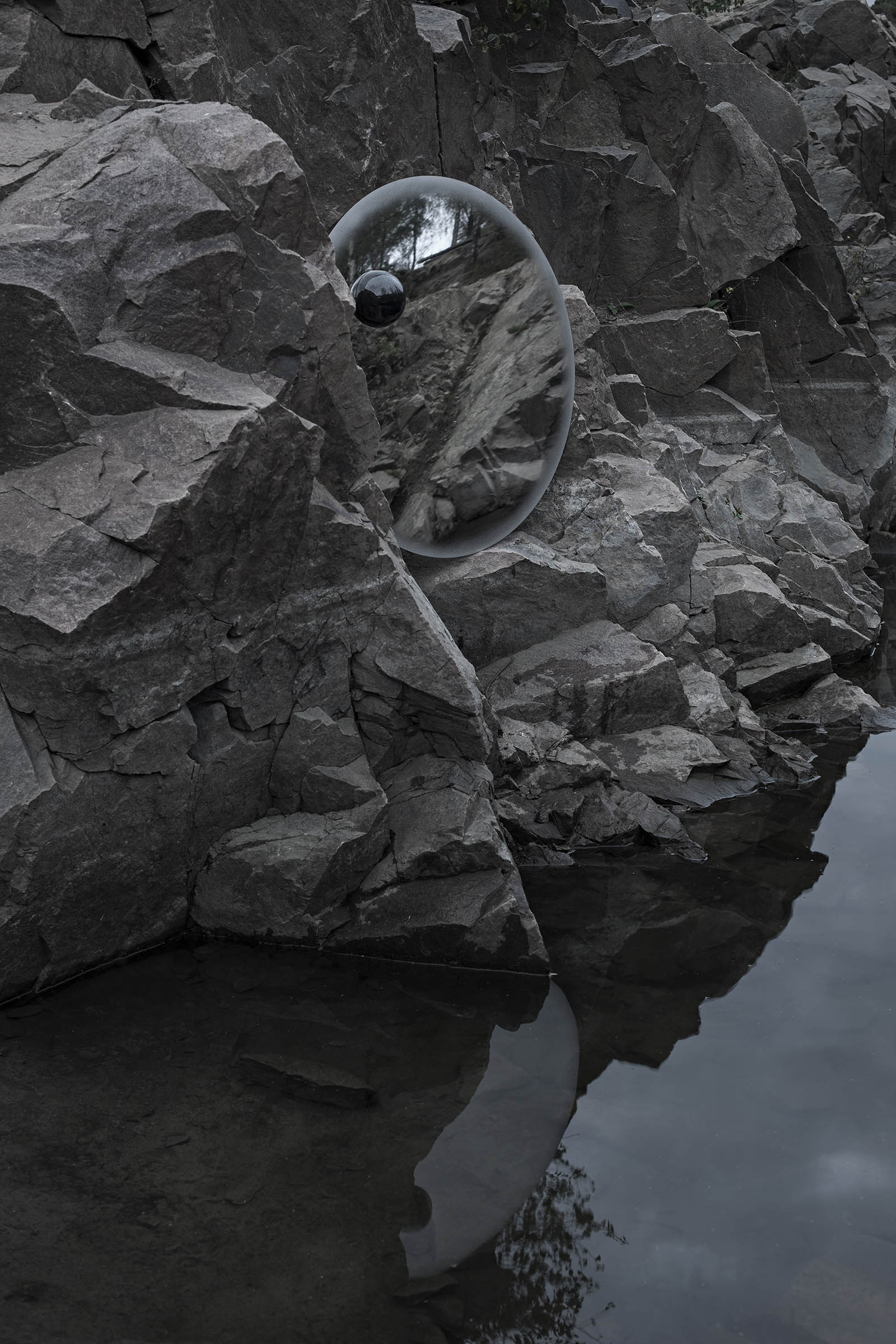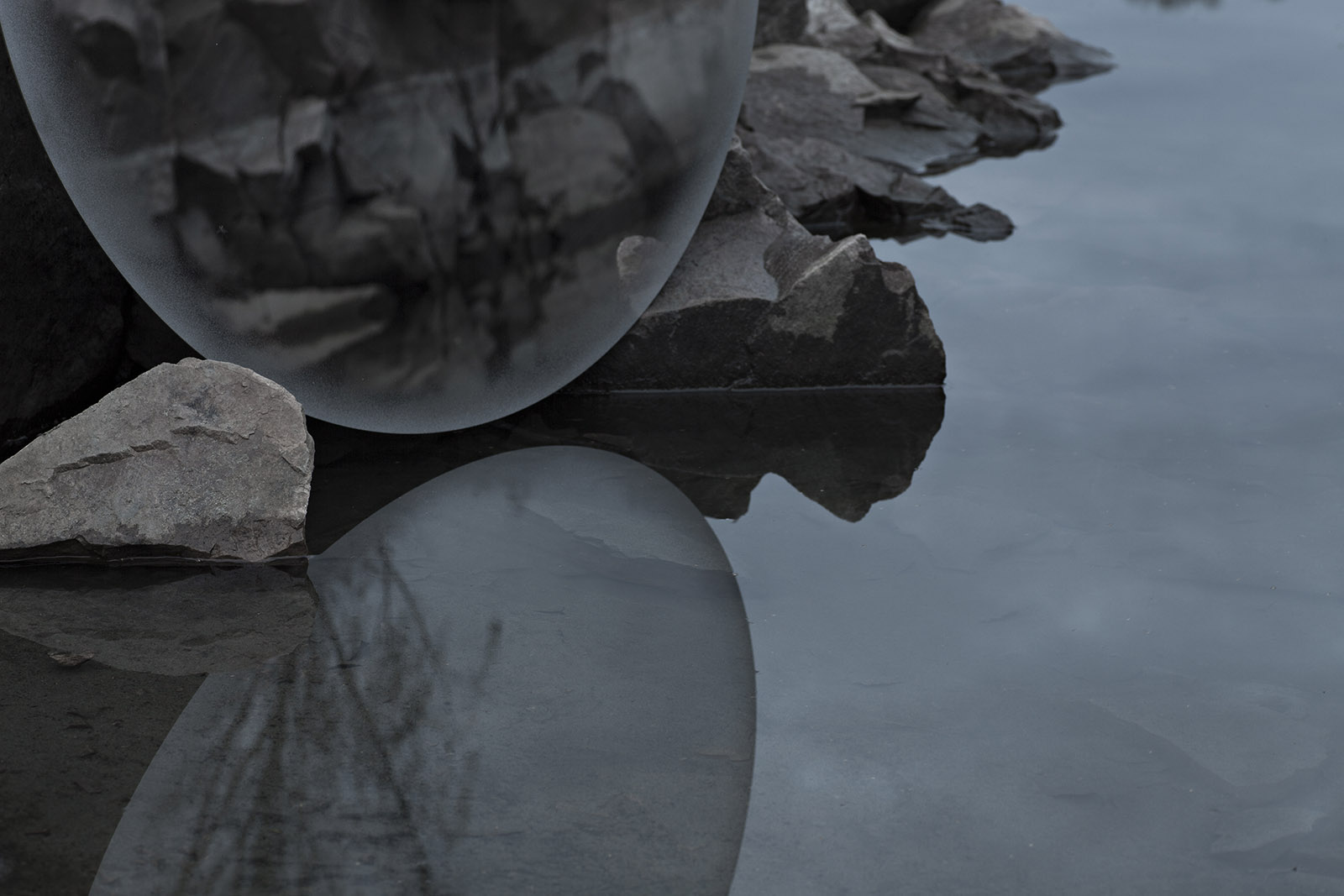 Eclipse
Year / 2018
Collection / Eclipse
Materials / Hand-polished Diabase, Mirror polished steel
Dimensions / Large Ø95cm Medium Ø60cm Small Ø34cm
Design Stoft studio Produced by Kullaro
Concept / From the dark and surreal diabase quarry in Lönsboda, Sweden comes the mirror "Eclipse" designed by Stoft studio and produced by Kullaro.
As black as ink or as dim as a solar eclipse the mirror with its diabase stone was designed to warp people's perception of space. By playing with the perspective of a floating stone on the polished steel, a sense of depth is created from the optical illusion that allows the spectator to see a full sphere in the reflection.
"Being used to scrutinizing yourself in the mirror and harshly judge your own physical appearance, there's not much room for reflection on more important matters. The underlaying motive of creating Eclipse was to challenge the function of a mirror with its only purpose to provide a reflection of our external surface, shifting focus onto more essential aspects of self-reflection beyond meaningless needs and dim desires. Hidden in the depth of the reflection an abyss to another dimension opens, breaking the boundaries between dream and reality. The gently polished diabase is intended to appear three-dimensional, one might say almost like a celestial body in orbit, enabling the spectator to view and experience the mesmerizing stone from various angles and distances." / designer Stoft studio
The mirror is produced by Kullaro with its diabase stone taken from their local quarry. The pieces of diabase are gently worked and polished by hand, then mounted on a mirror-polished sheet of stainless steel with lightly brushed edges.
The mirror will be shown by Kullaro at Swedish Design Pavilion: Hall H1, Monter 1.6. at Old Truman Brewery for the duration of the London Design Fair 20-23 september 2018.
About Swedish Diabase:
Swedish Diabase is an exclusive, beautiful and fascinating rock, as rare as it is difficult to access. It was formed during enormous volcanic eruptions from the earth's inner core approximately 900 to 1500 million years ago, as molten magma was forced upwards towards the earth's surface through narrow cracks in the parent rock. The Diabase from Lönsboda is considered to be the absolute premier in Diabase and the most demanded all-over the world.
Photo / Ulrika Kestere