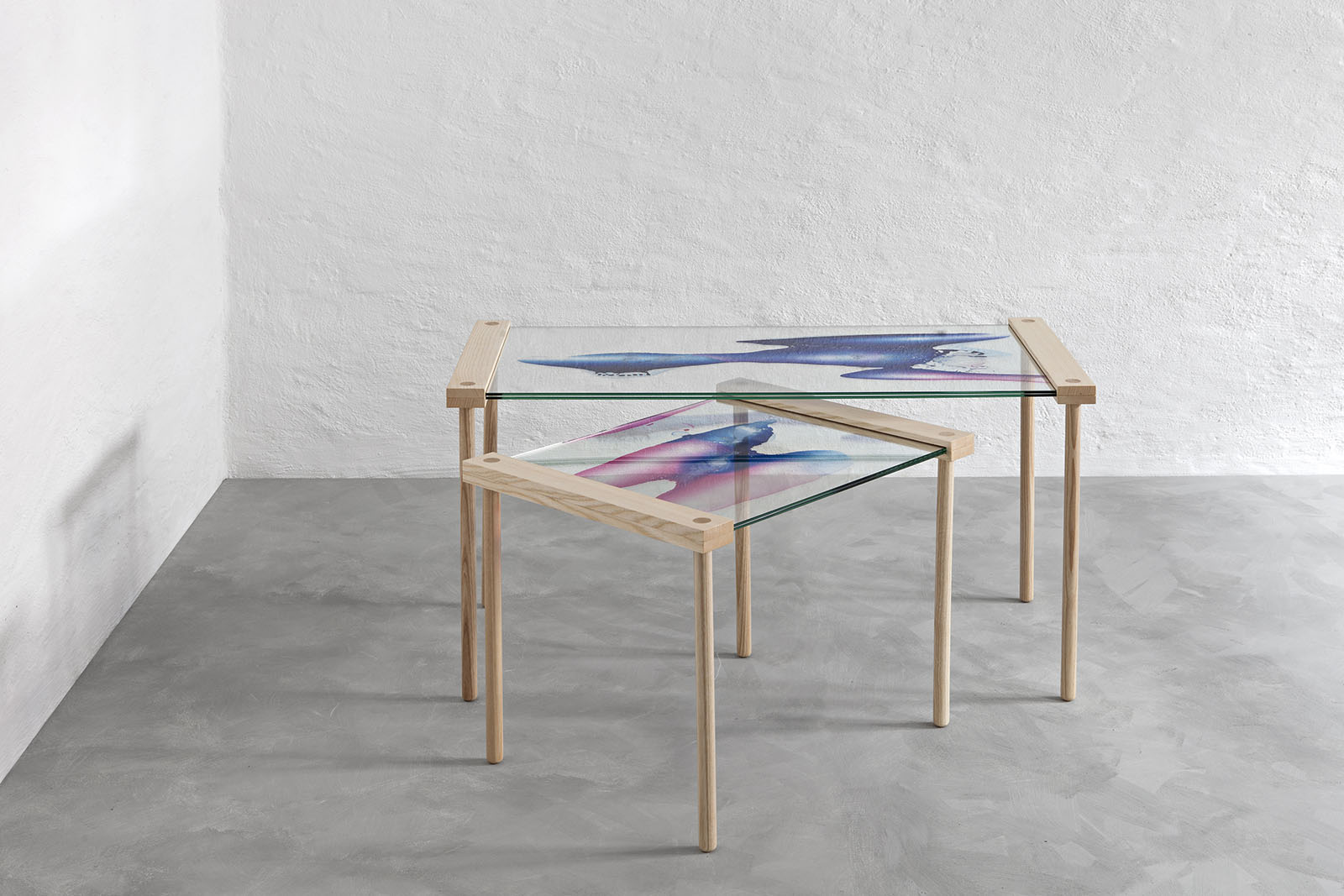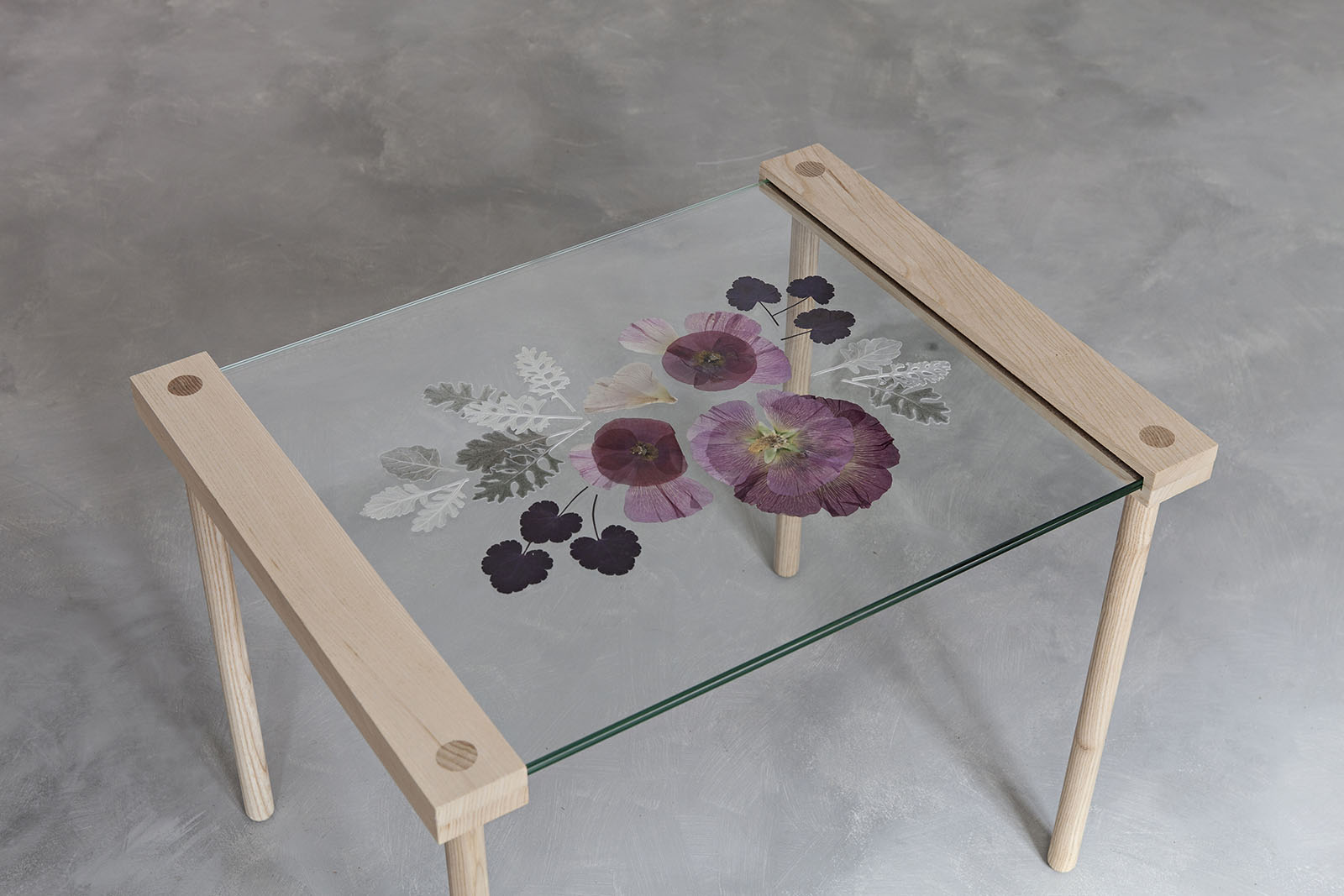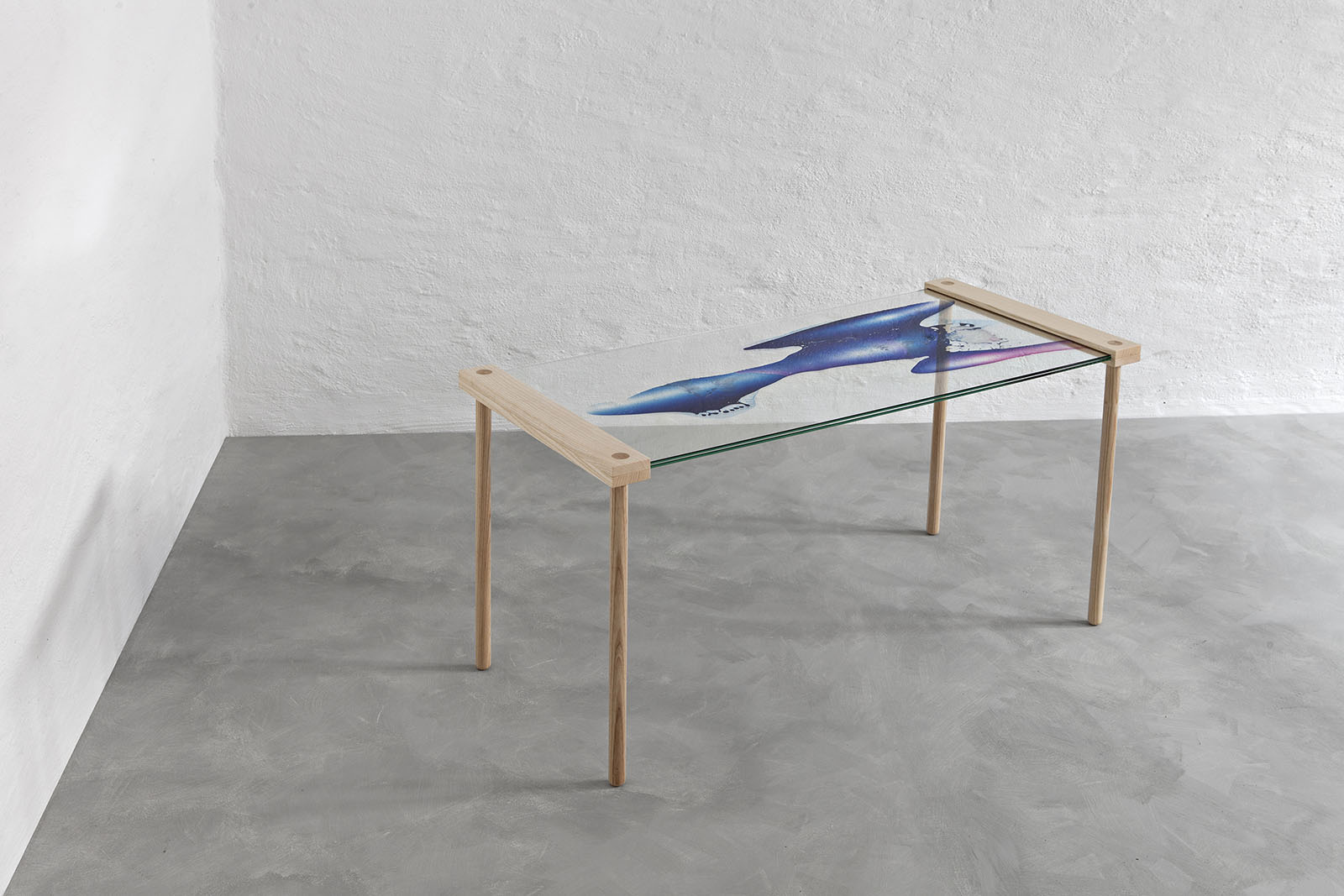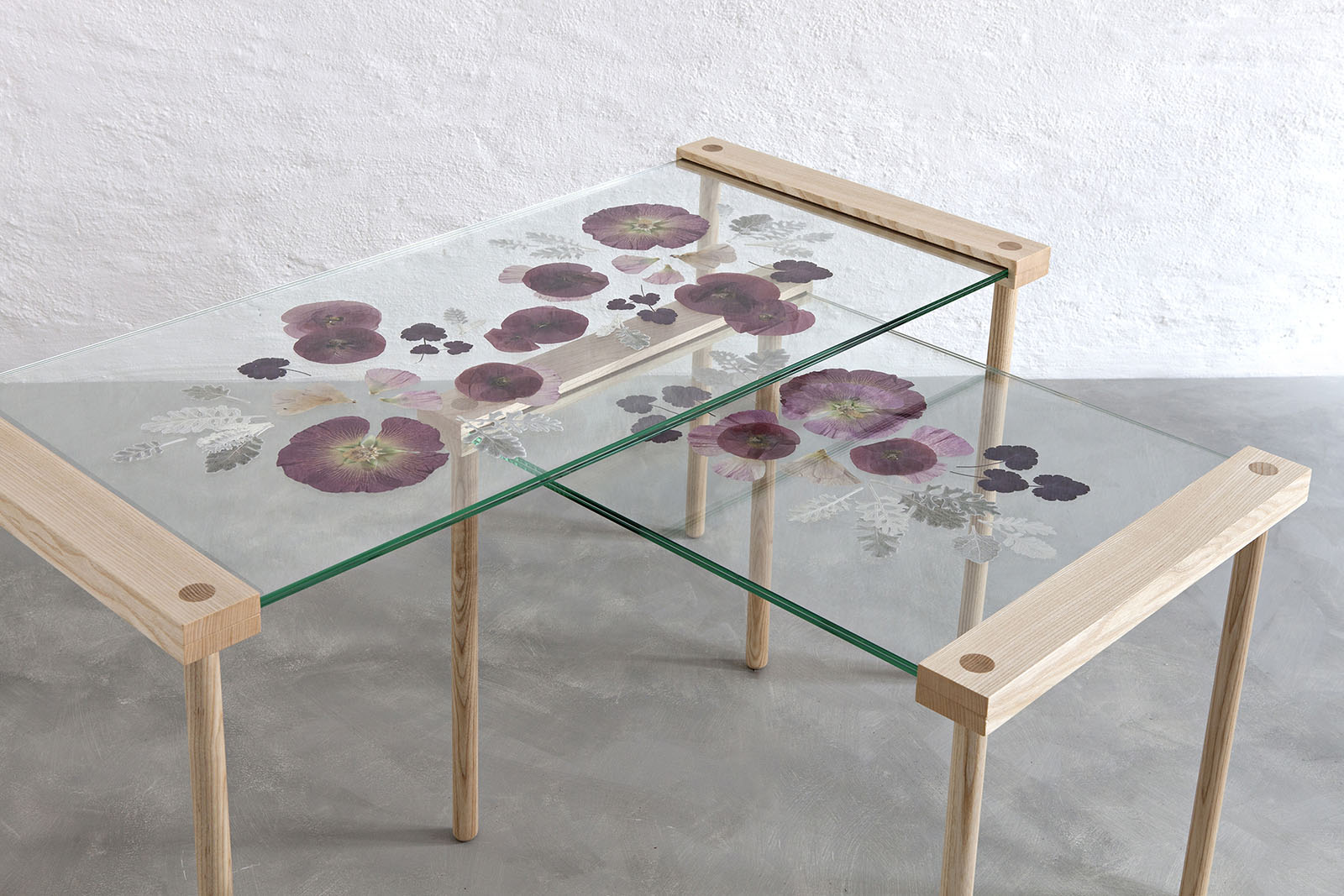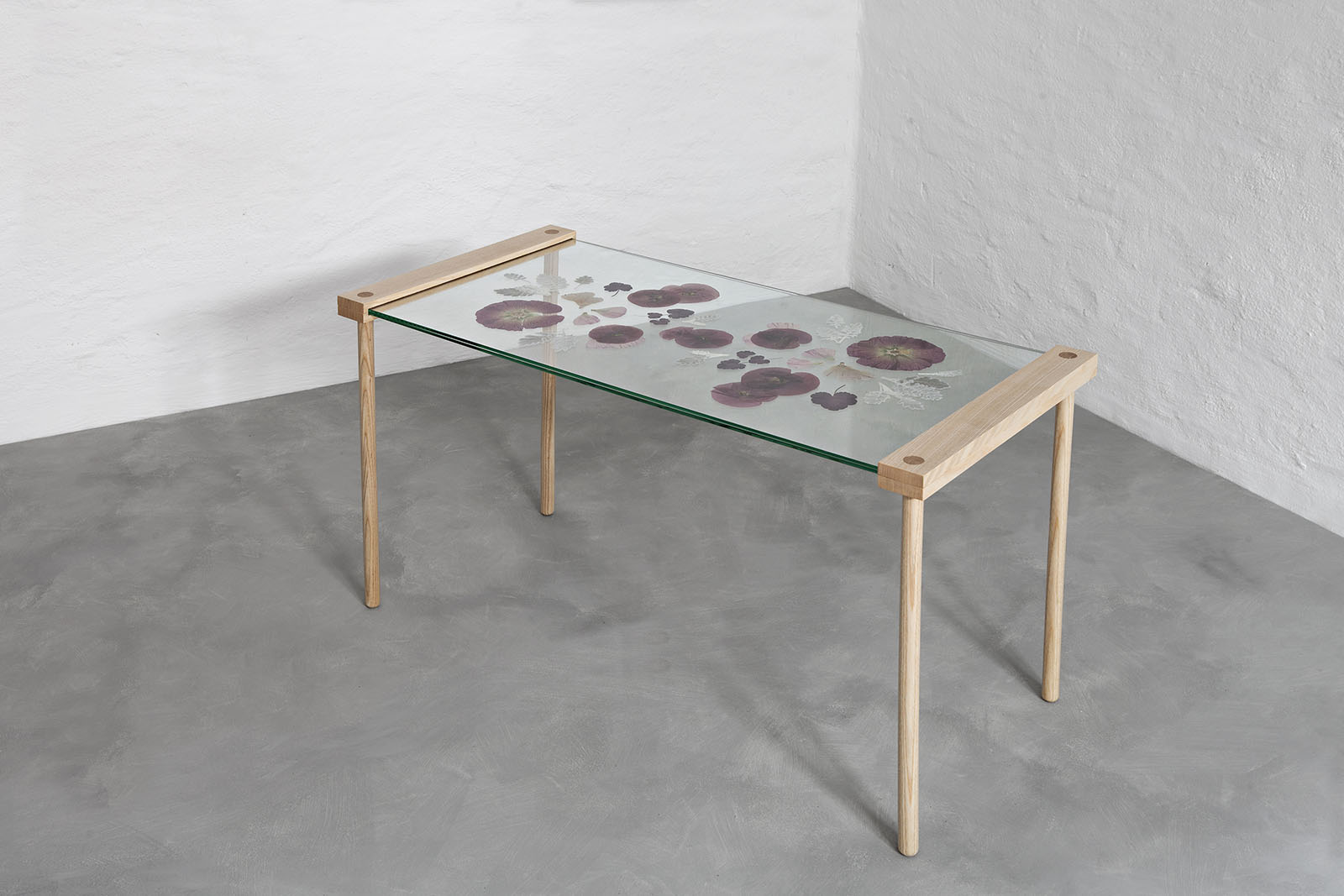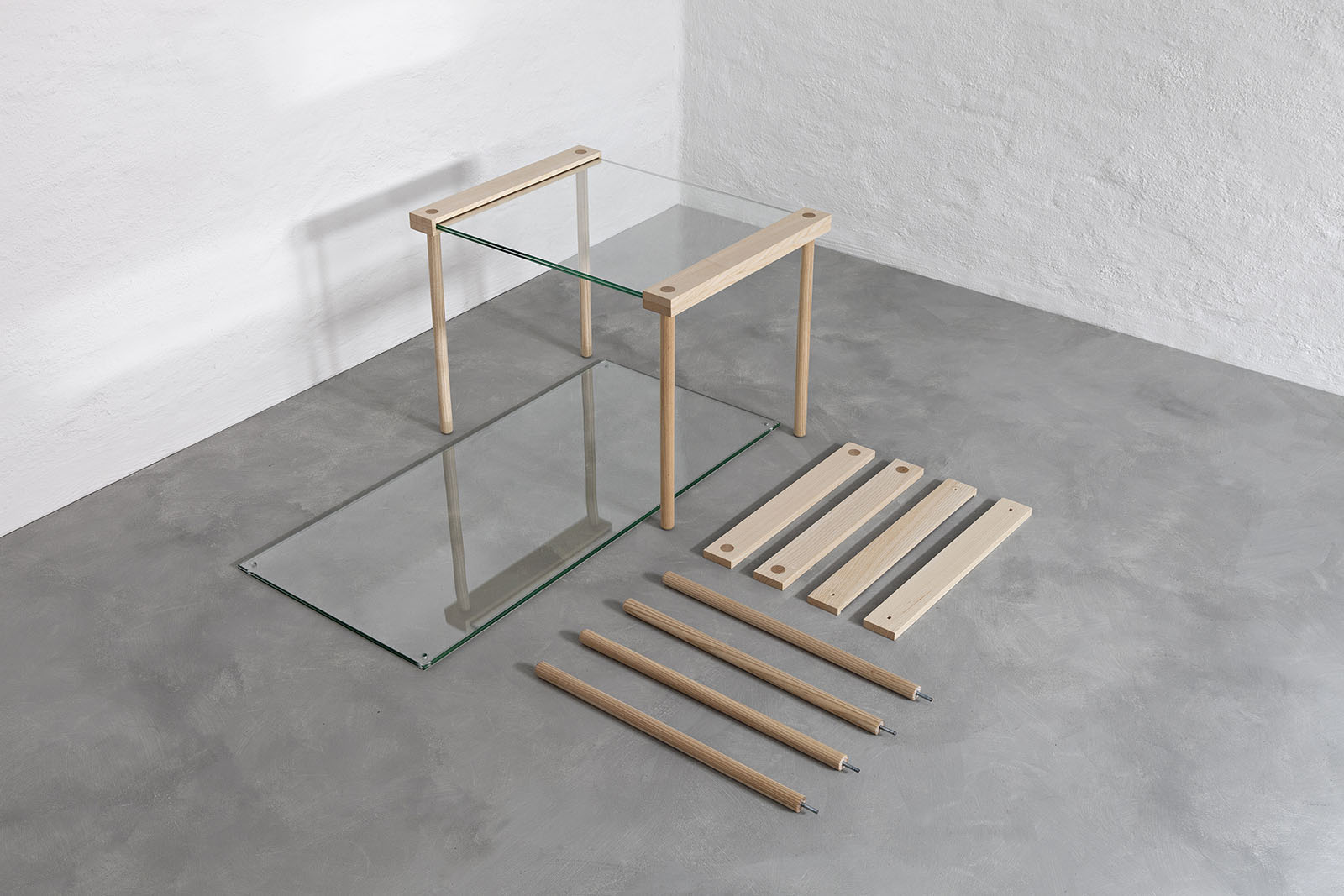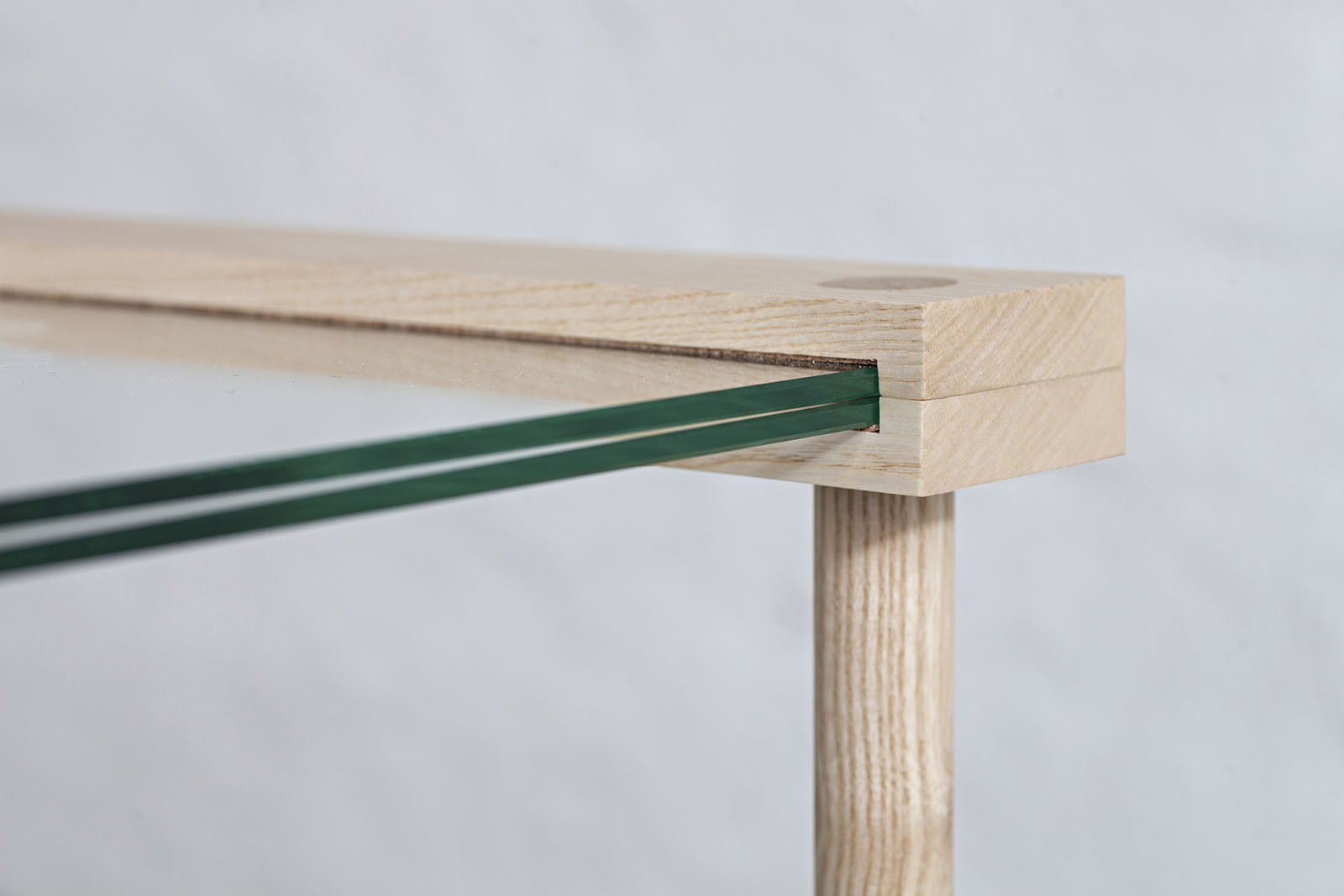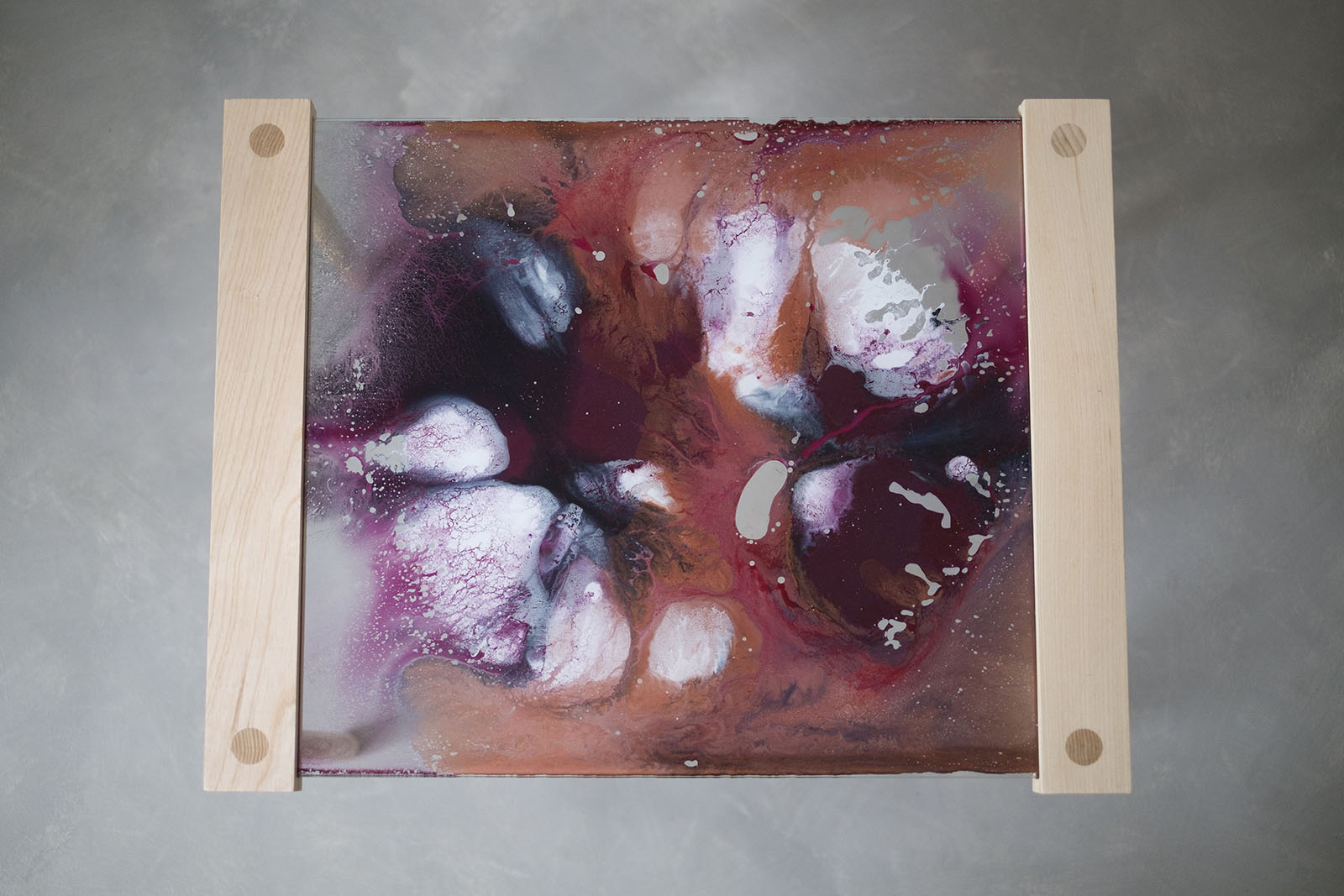 Blank
Year / 2017
Collection / Blank
Materials / Ash wood. Tempered glass sheets.
Dimensions / [h-w-d] Small Table 47 x 62 x 48 cm, Large Table 53 x 102 x 48 cm
Concept / Blank table is designed as a neutral frame in which the contents of the glass sheets are displayed like artworks. The table is made of Ash wood and has two tempered glass sheets forming the table top. Between the glass you can press different contents based on one's own taste and preferences such as paint, dried flowers, pieces of cloth or graphic sheets of varied materials. It has a very intuitive function and enables different expressions depending on what the user chooses to fill the table with.
Today the hand-made, time-consuming and poetic have given way to more efficient and advanced production technologies where the end products are identical. Blank is a kind of homage to the time in a production process, a compromise in the form of a product where both worlds are possible.
Like a blank paper ready to be filled, allowing for the unique.
Photo / Ulrika Kestere