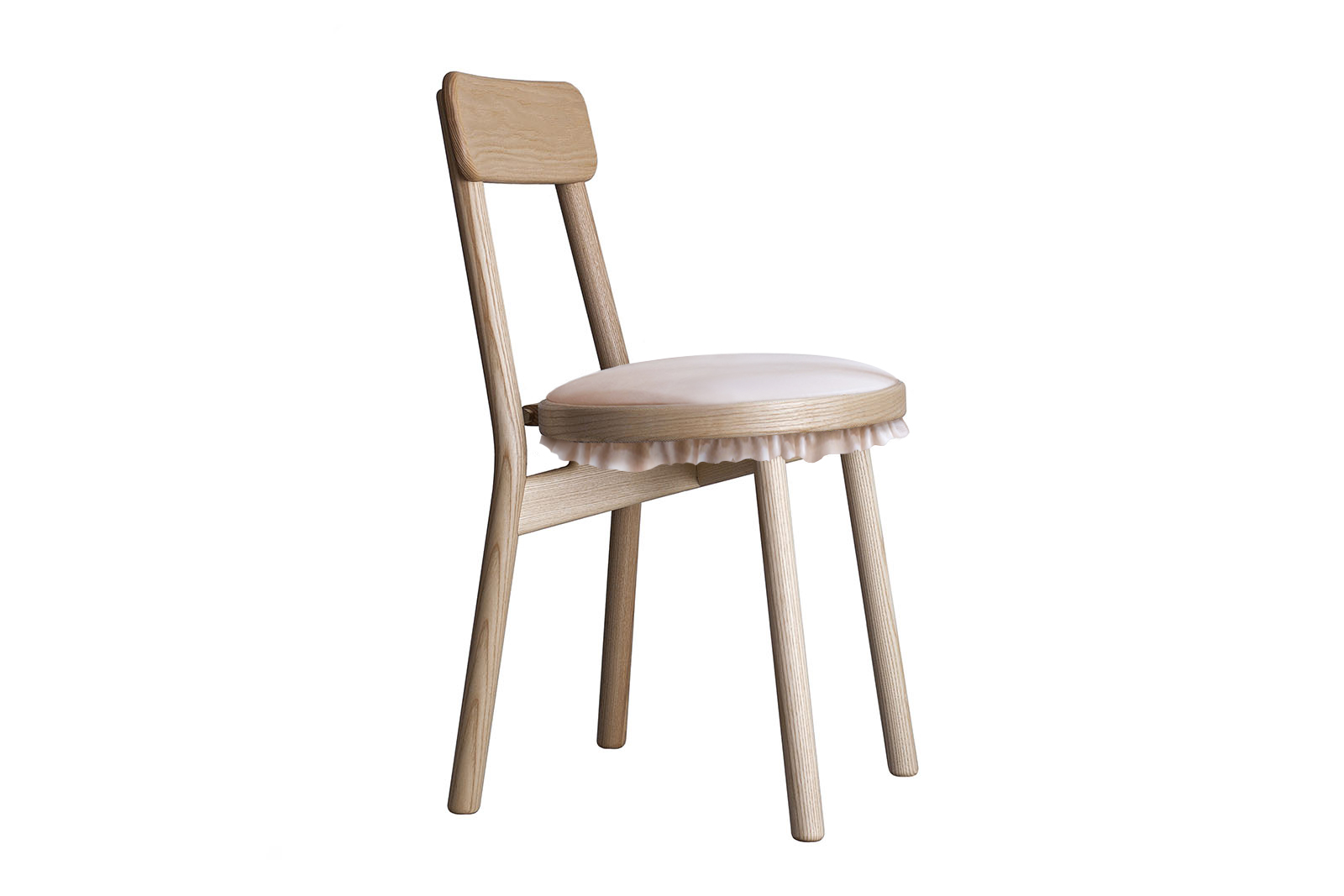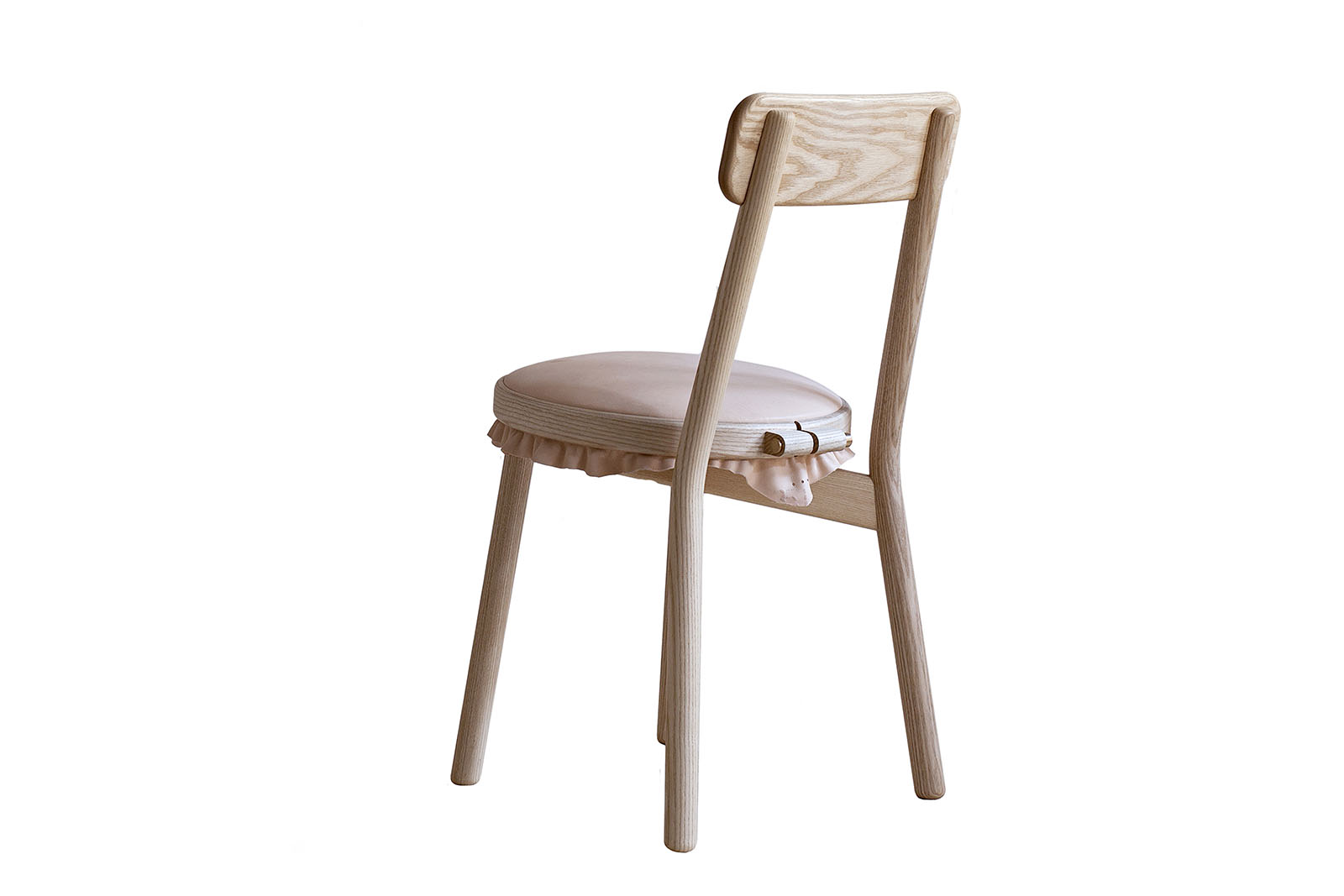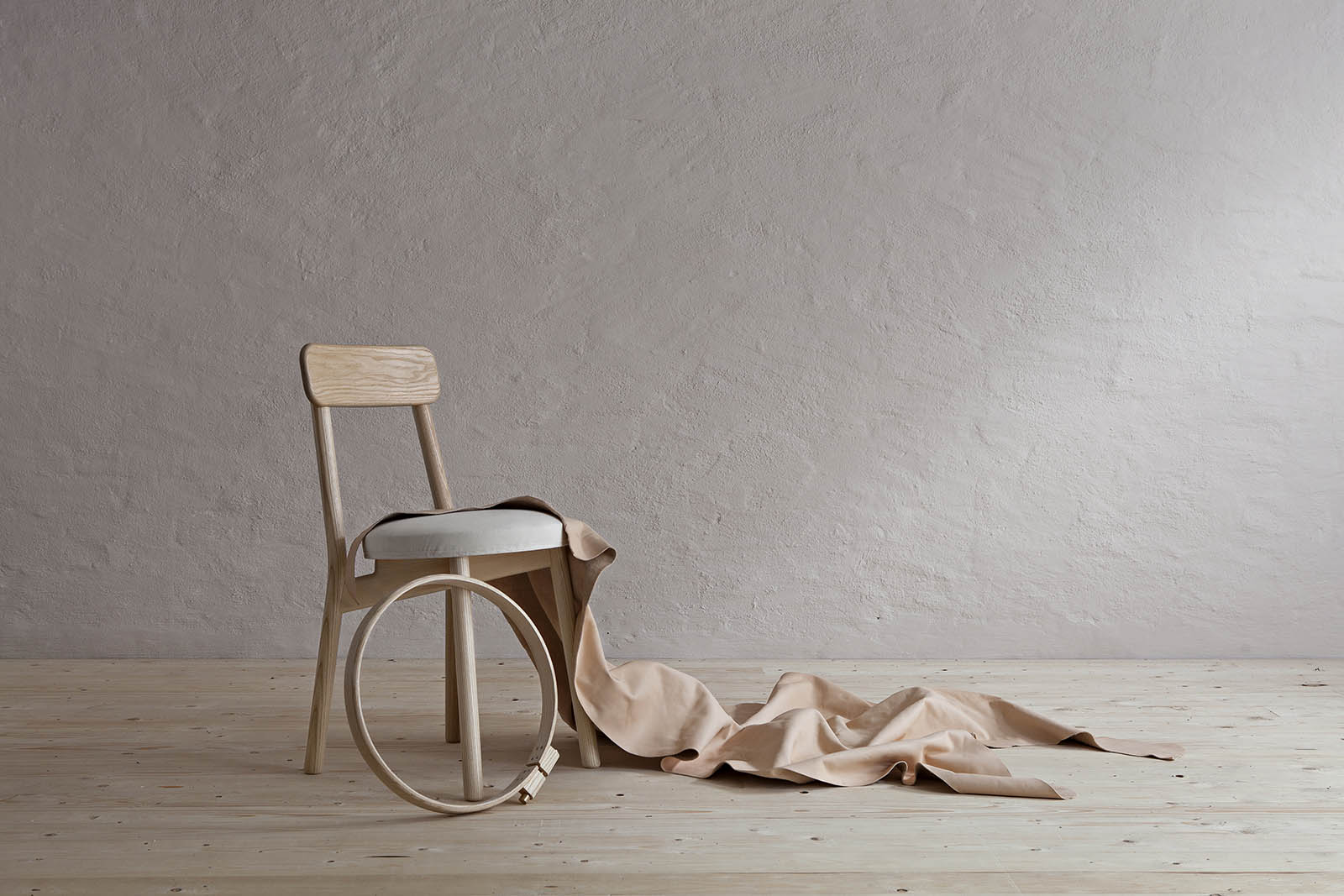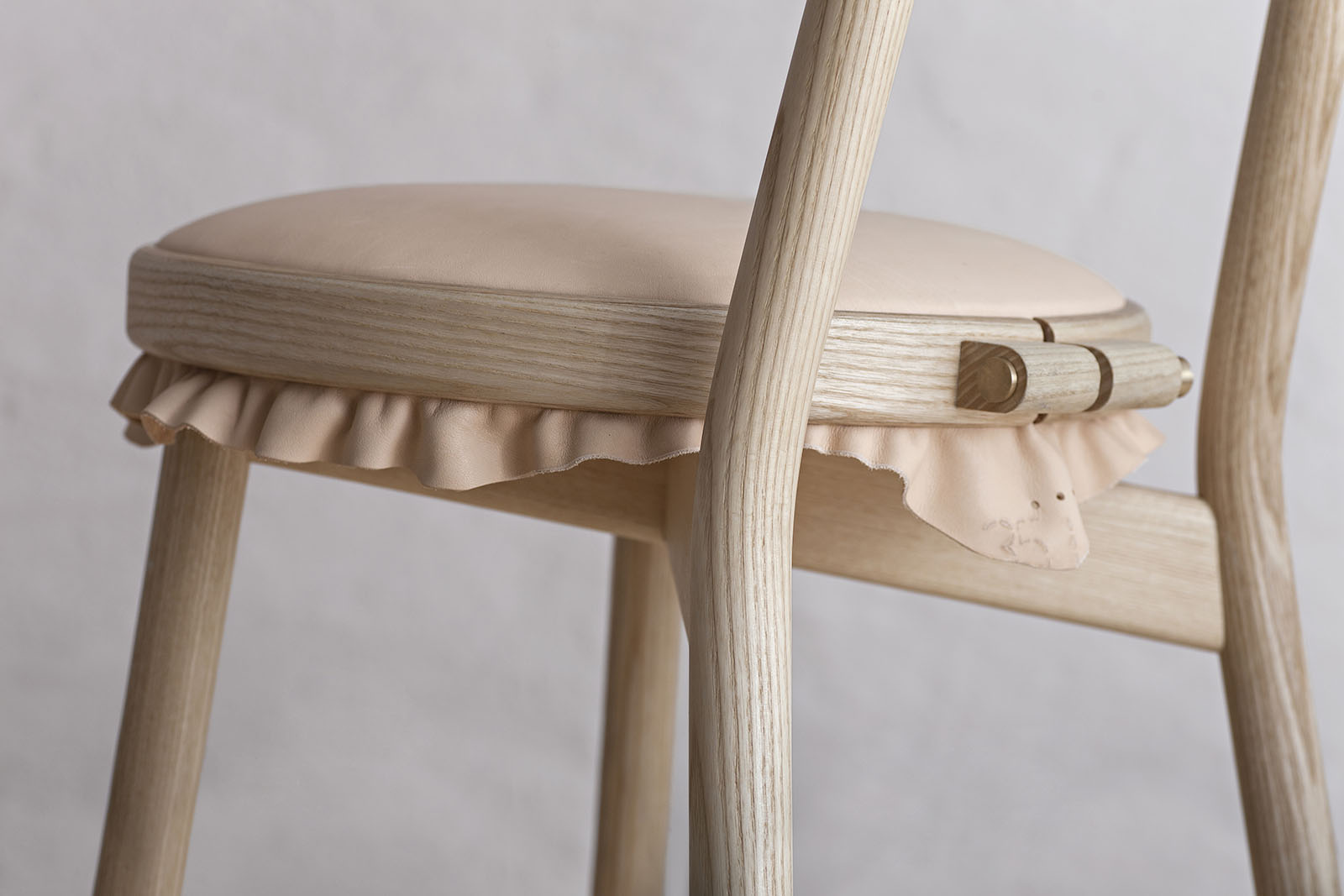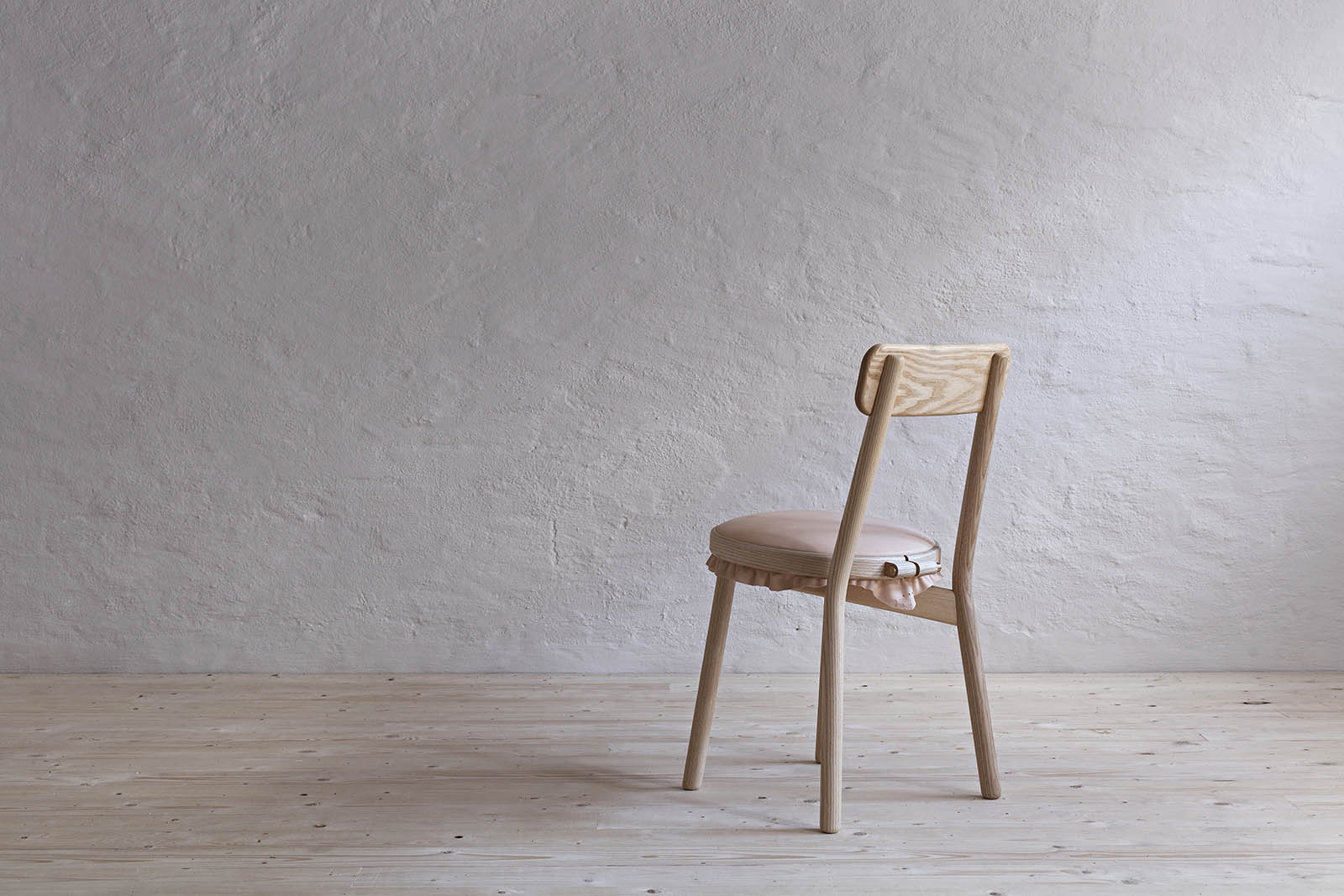 Canvas Chair
Canvas is a chair designed to highlight the upholstery on the seat, which works like an embroidery frame to showcase varied materials like pieces of art. The raw edges and visible inside highlights all the beautiful and natural characteristics of the leather hide.
9,500SEK / €950
ORDER ENQUIRY
Materials / Ash wood. Brass Details. Upholstery: Leather from Tärnsjö leather tannery in Sweden. Standard colour is Nude but other colours are available.
Dimensions / [h-w-d] 79 x 40 x 48, Seat Height 46 cm Seat Ø 40 cm
Production / Produced in Malmö, Sweden.
Lead time / 8-12 weeks, if not in stock. Minimum order quantity is 4 chairs.