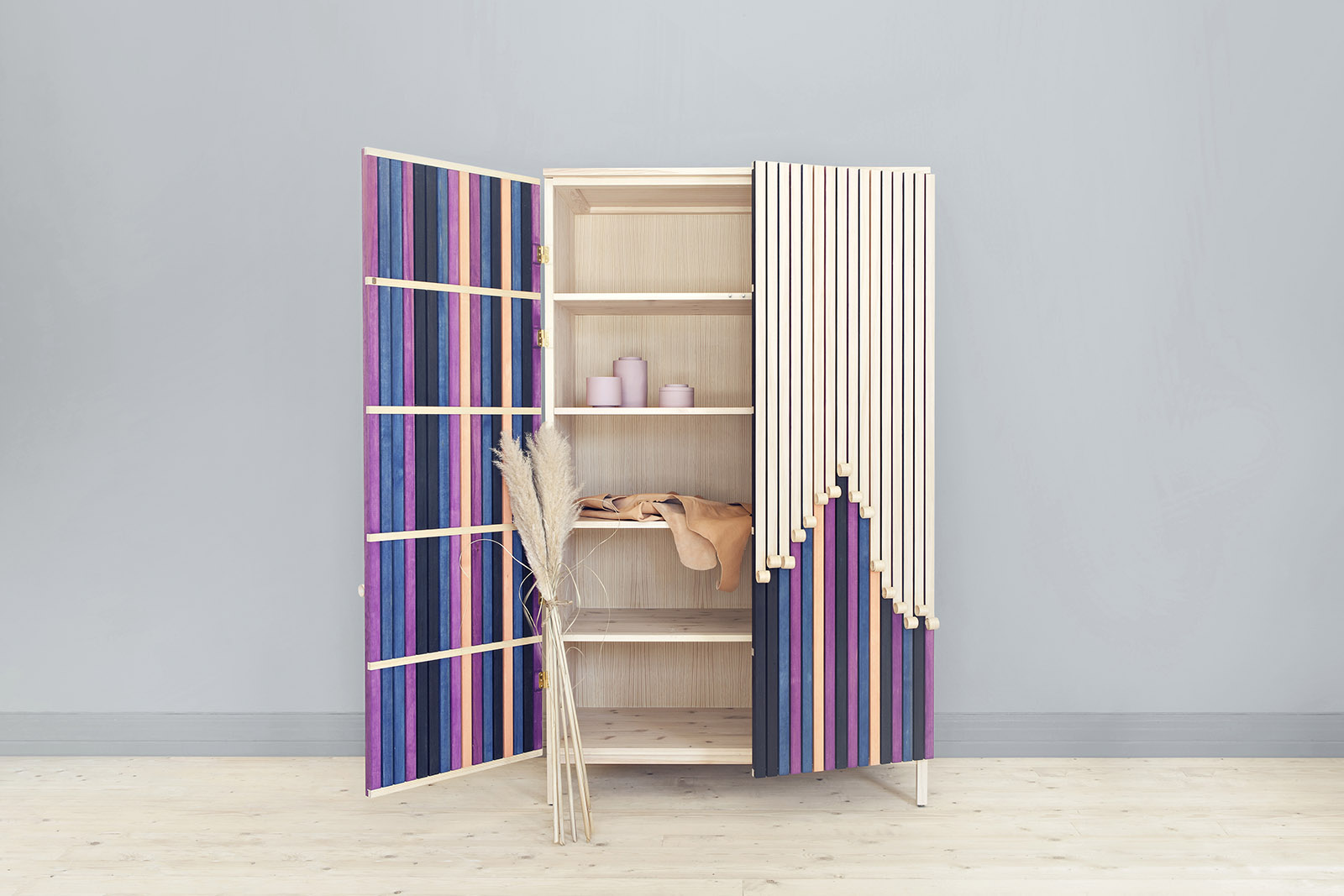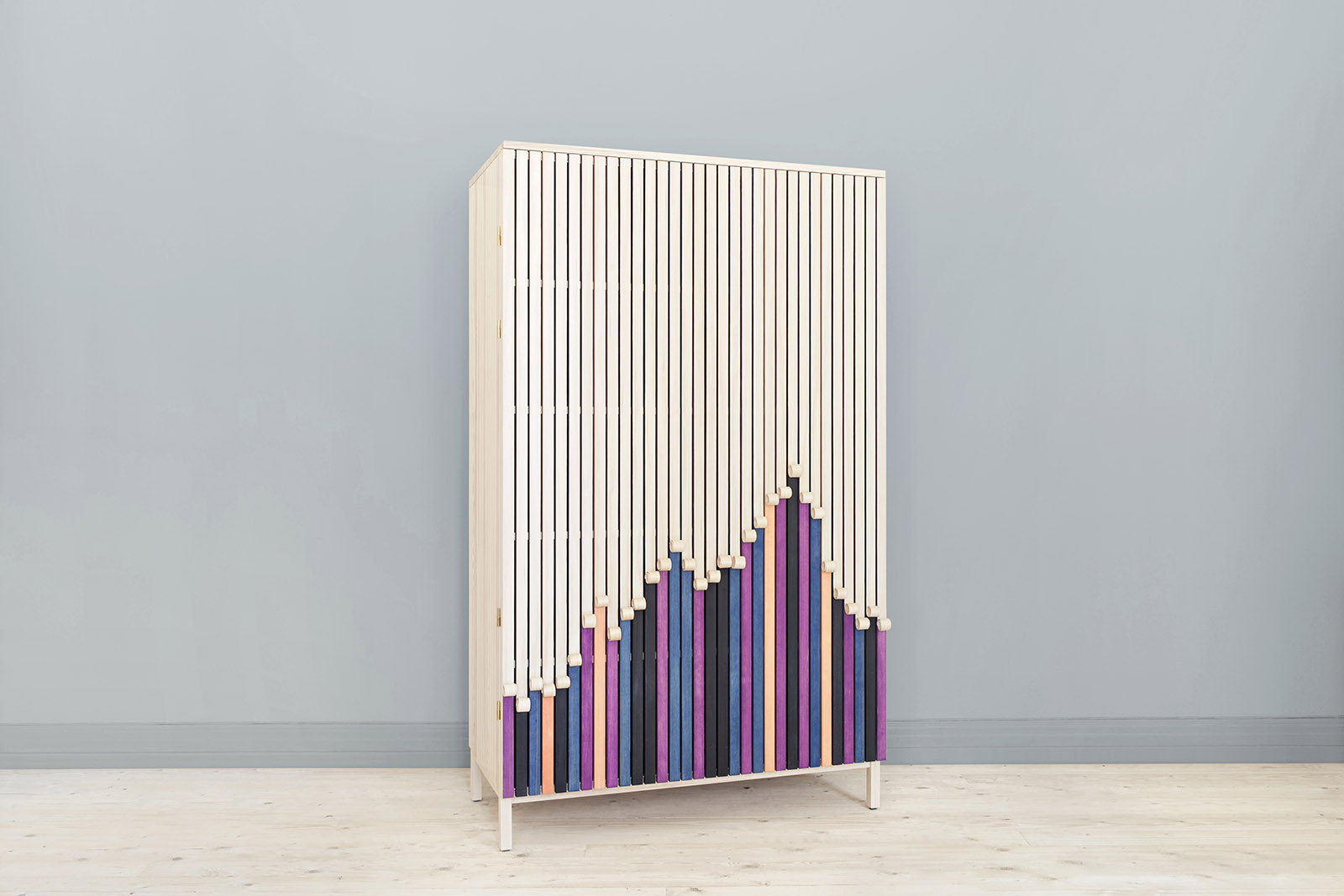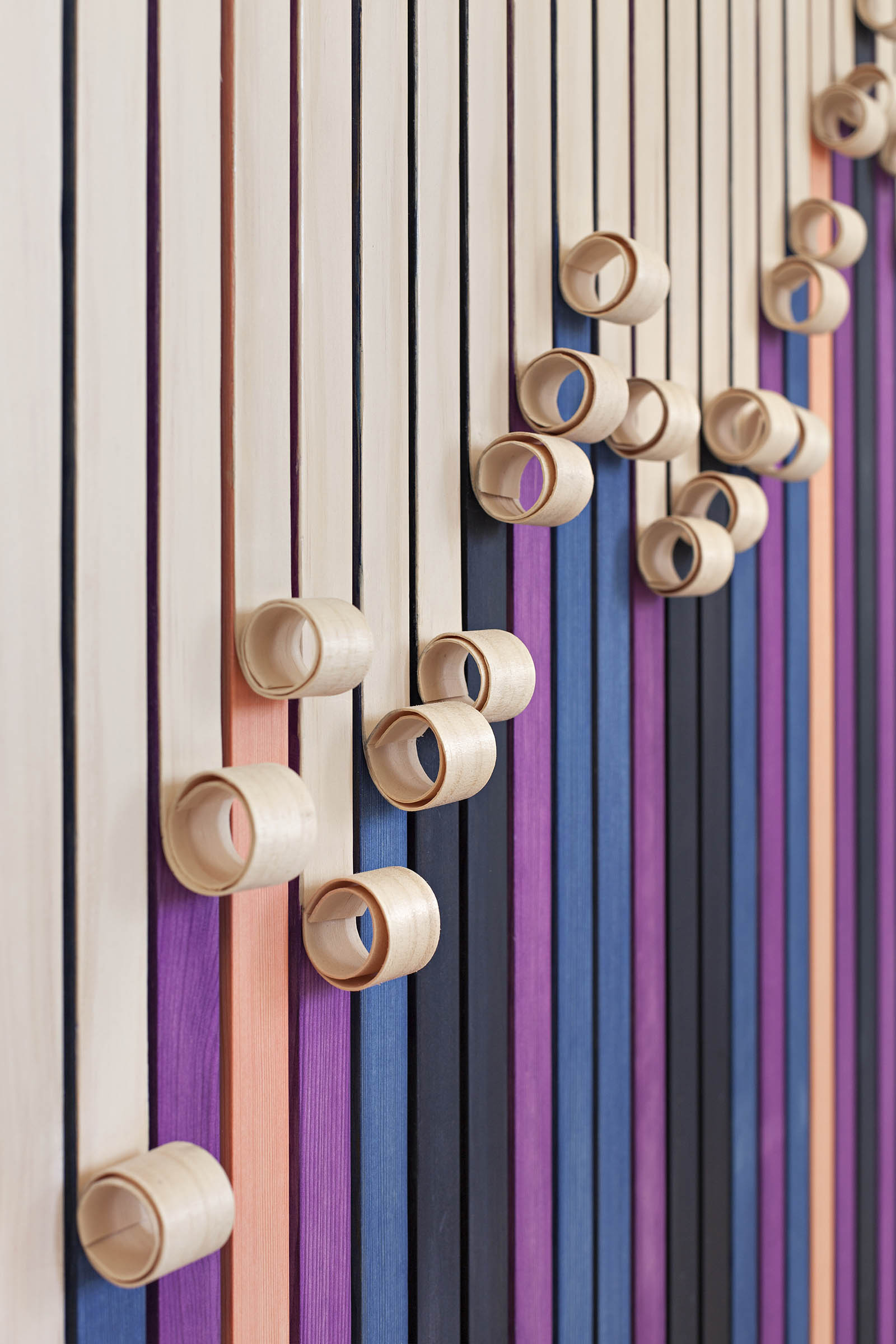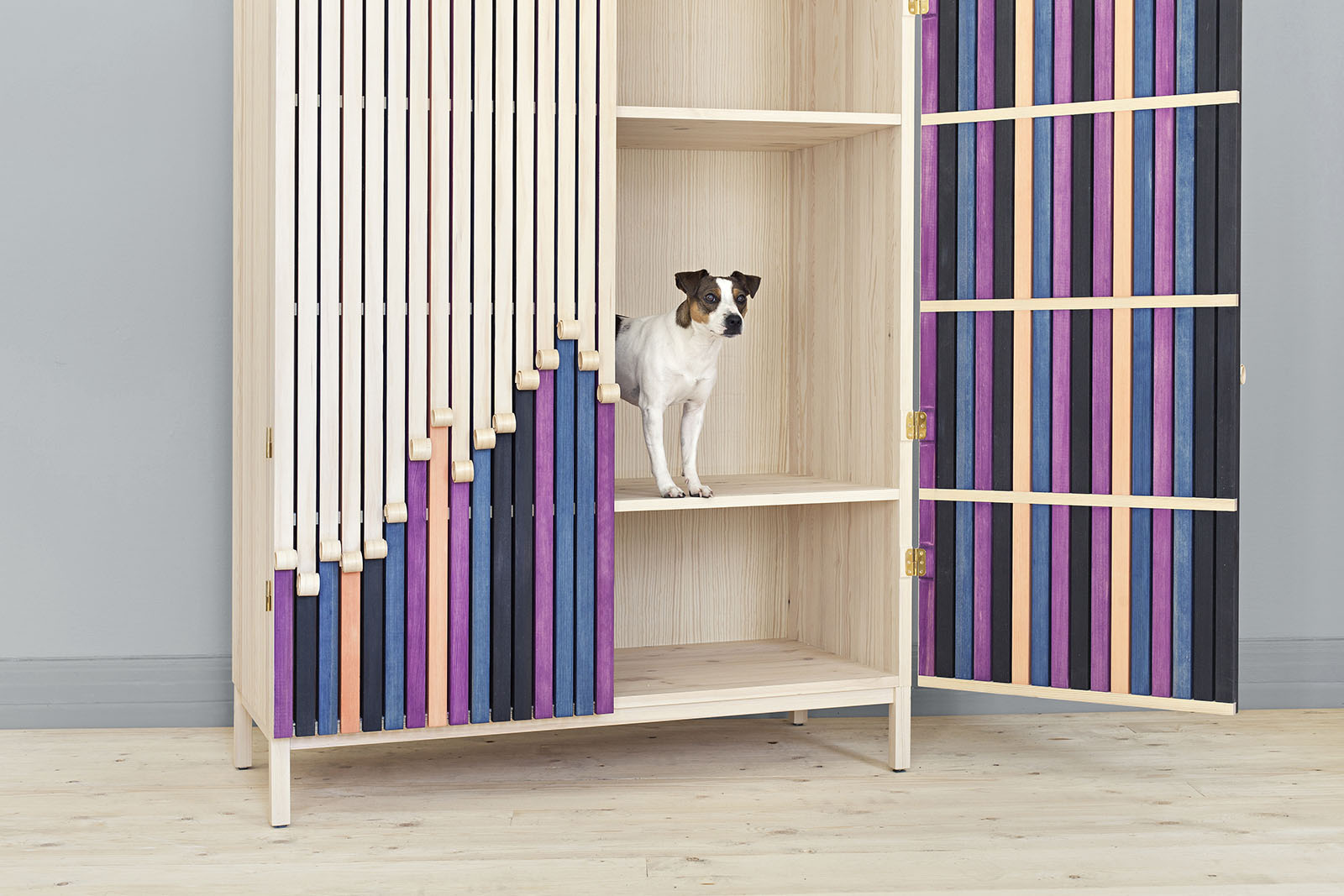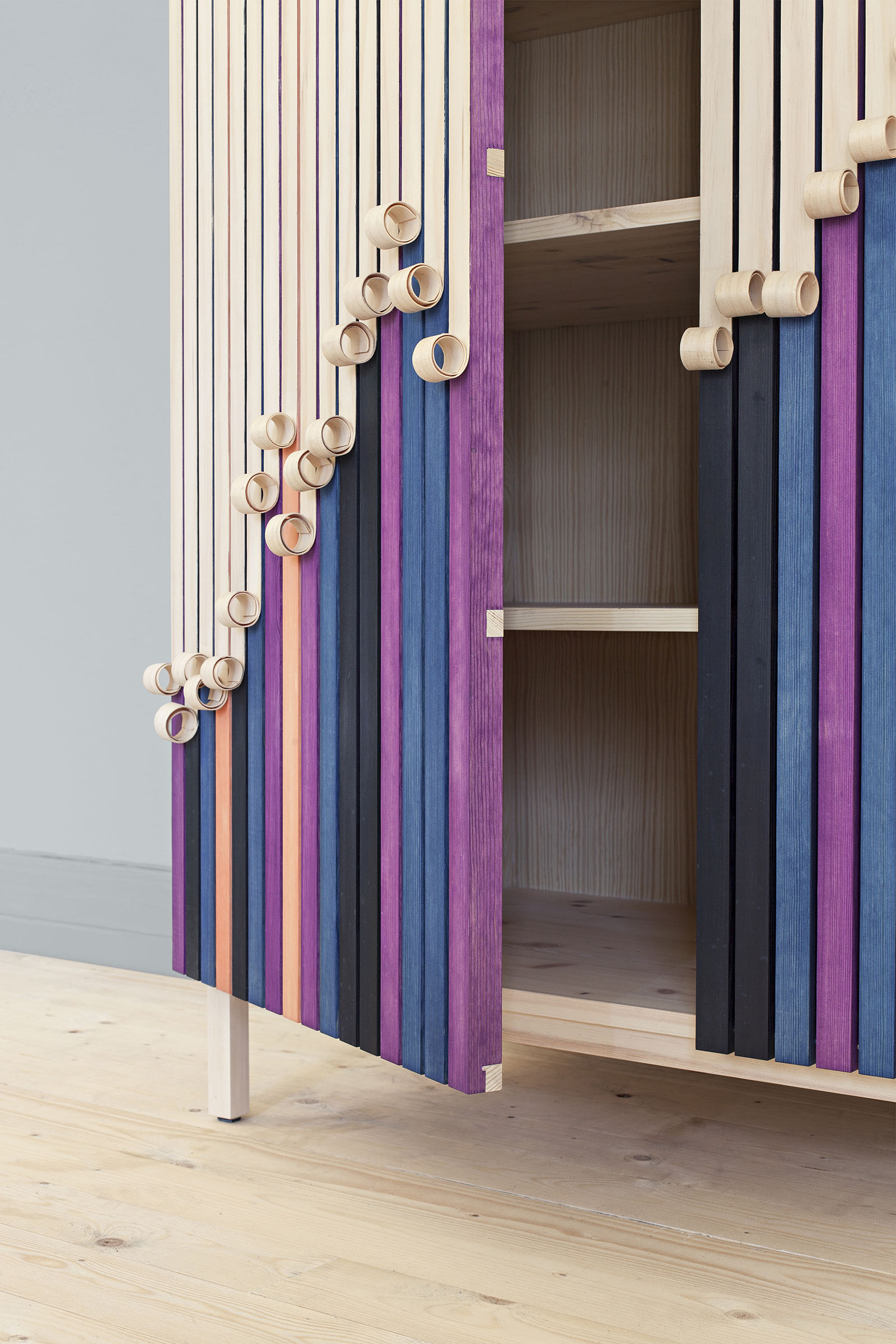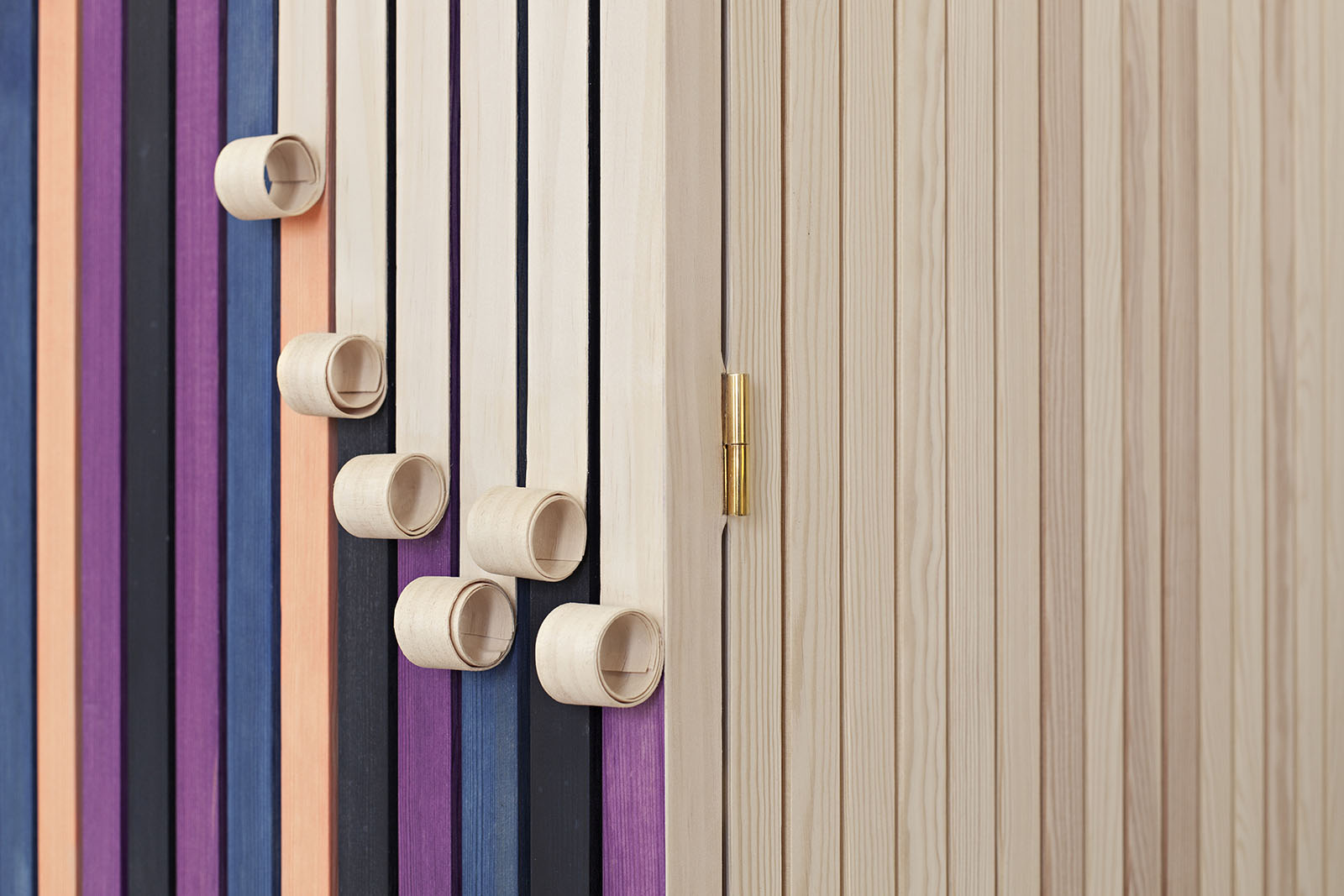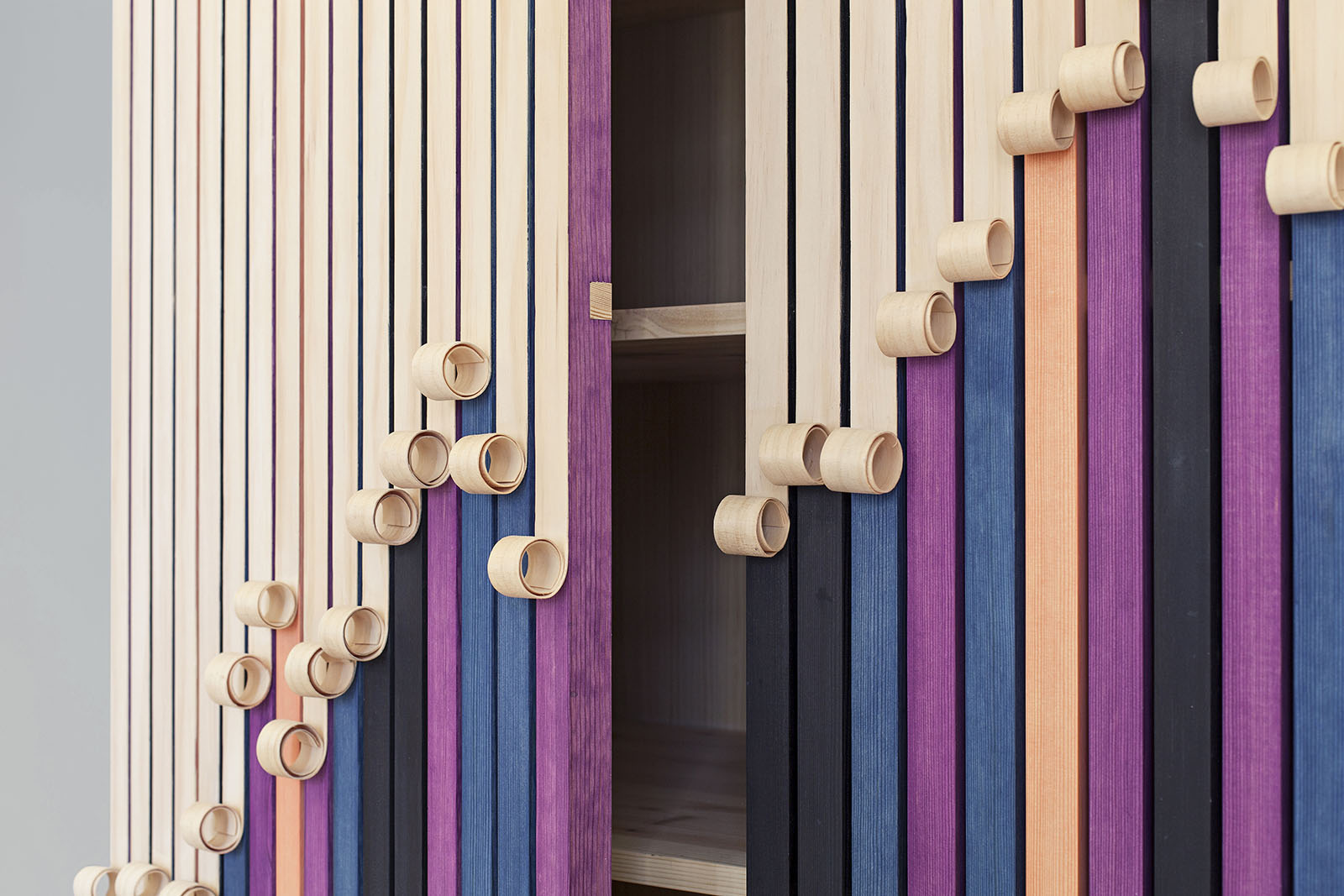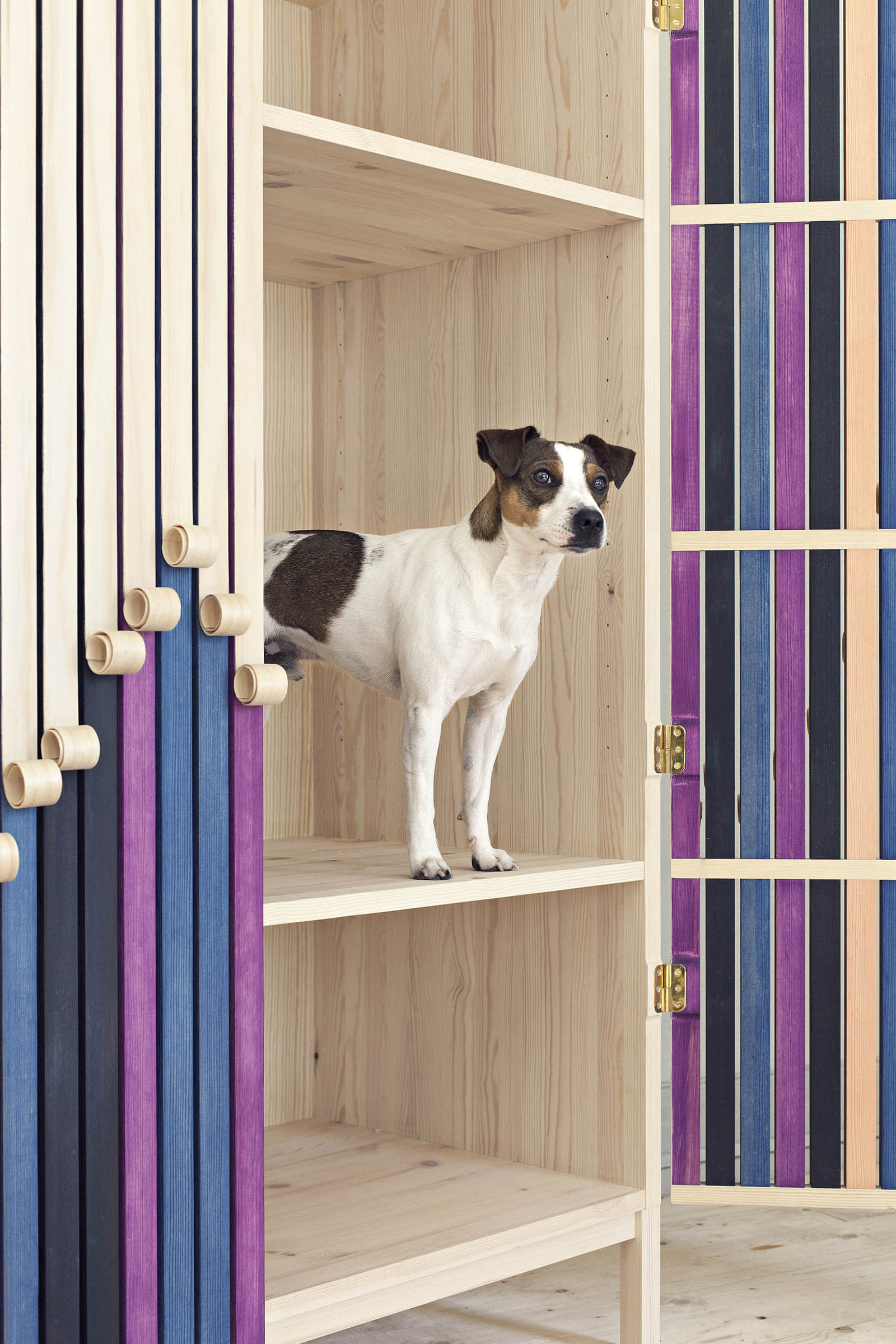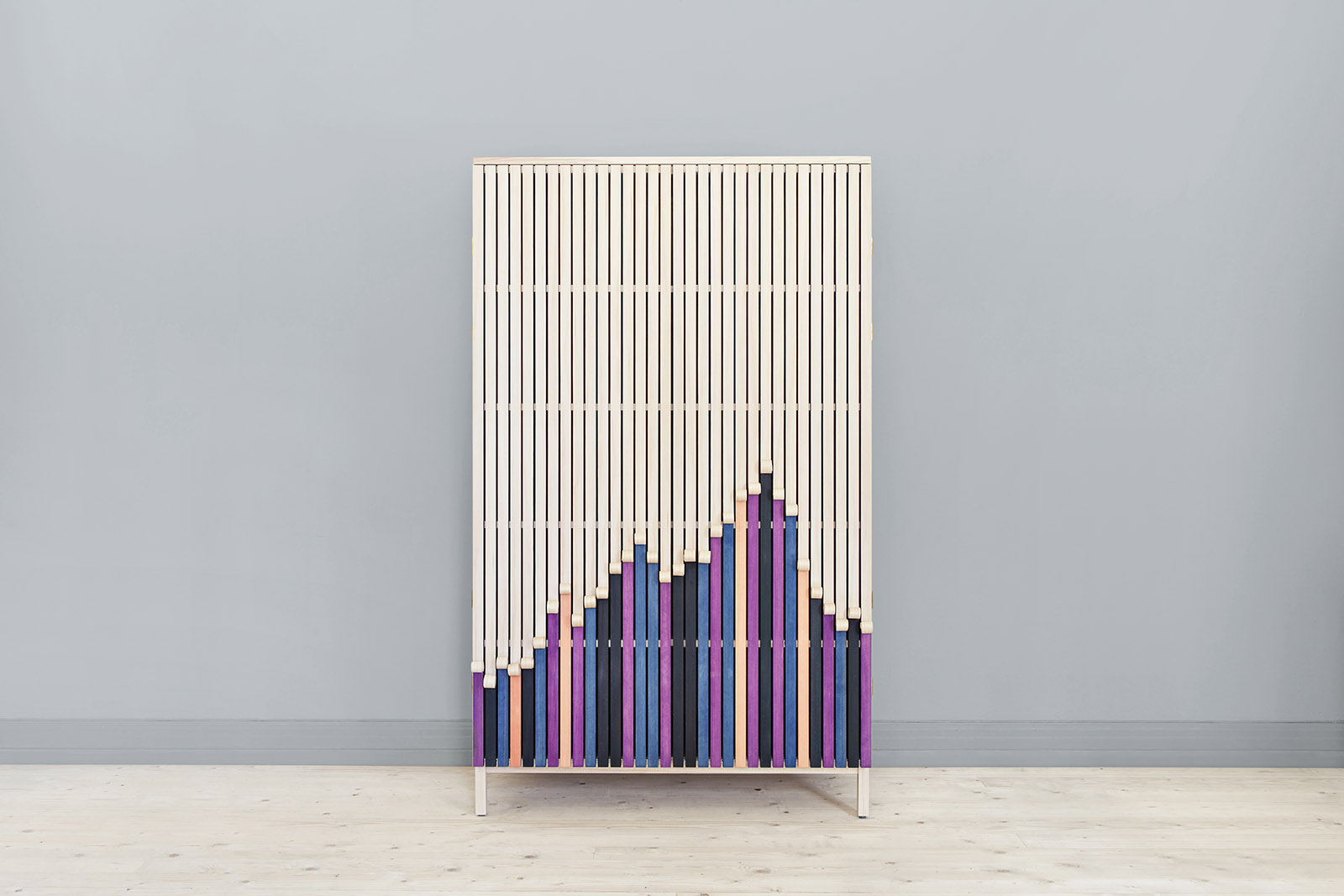 Whittle away large
Year / 2019
Collection / Whittle Away
Materials / Pine wood. Brass hinges and screws. Hard wax finish.
Dimensions / [h-w-d] 190 x 115 x 60 cm
Concept / A larger version of the Whittle Away cabinet. The curling veneer symbolizes outer skin that has flaked and in the process reveals the colors and life underneath. Just like people, the surface often hides who we are. Scratch it, and you find a range of hidden layers. The colors are inspired by old handicraft where color was a way of showing the appreciation of the object.
Whittle Away is an attempt to portray the design-DNA that Stoft brings with them to their design process.
Commissioned for the exhibition "R-evolve", presented at Volvo Studio during Stockholm Design Week 2019.
Photo / Ulrika Kestere