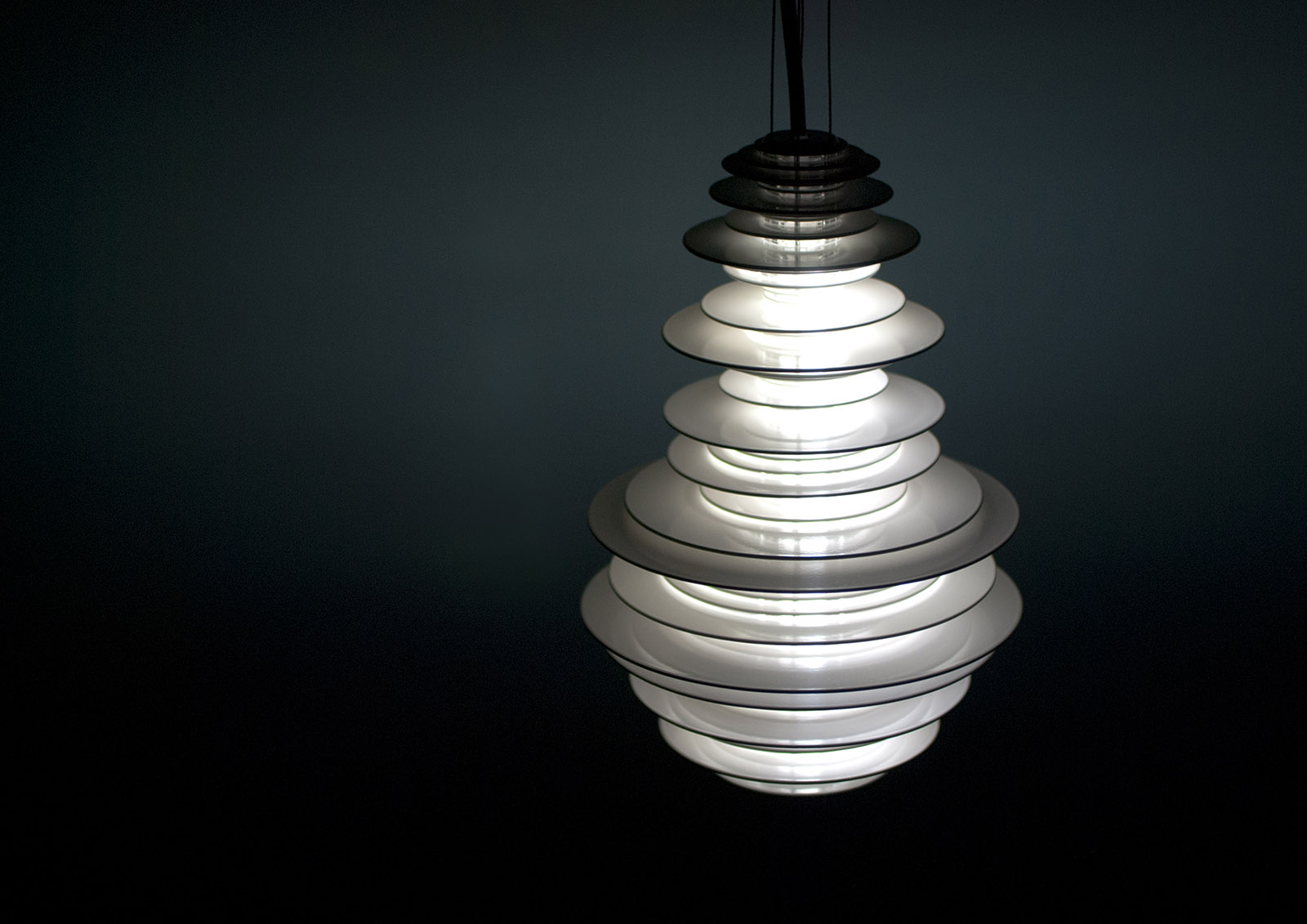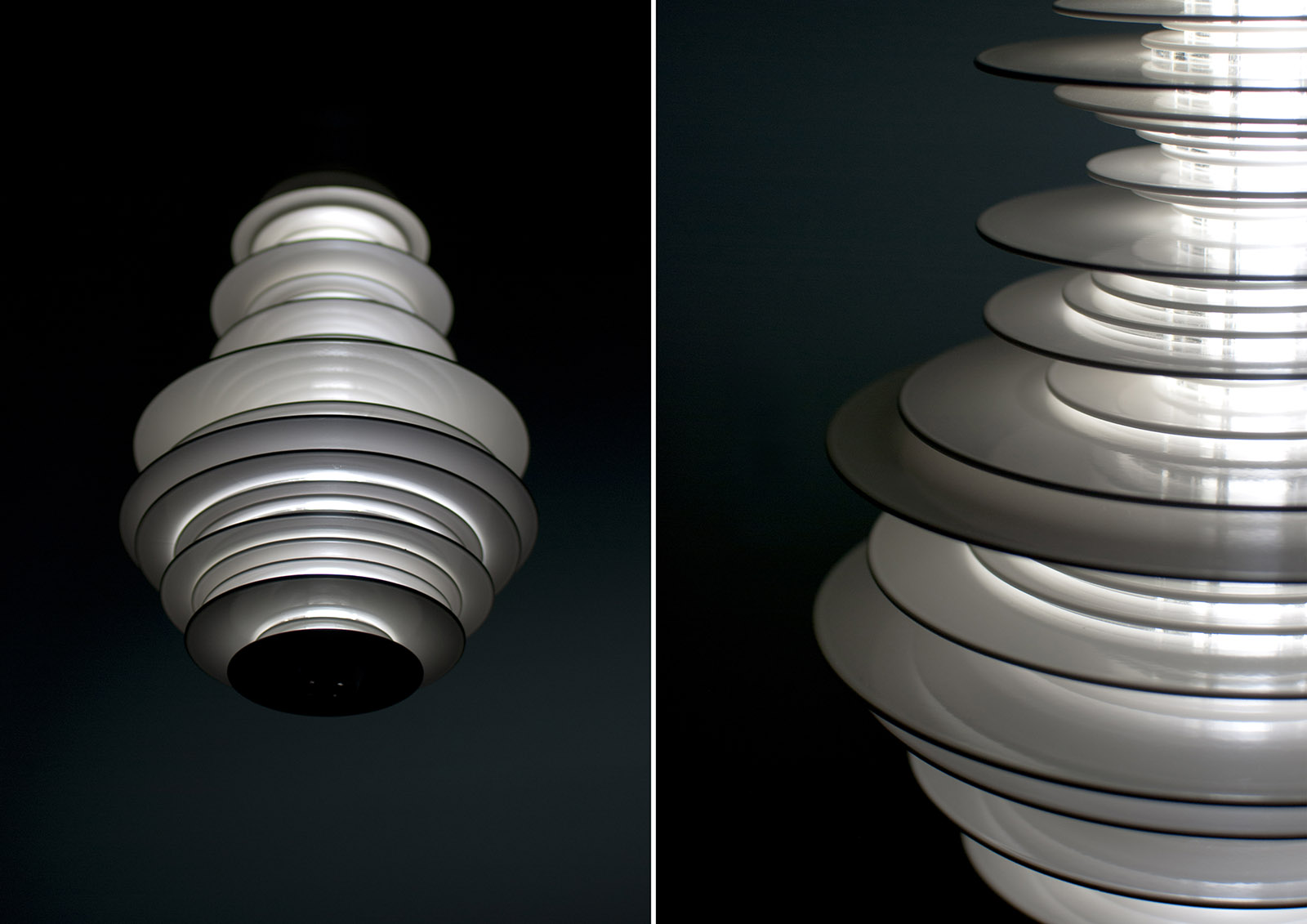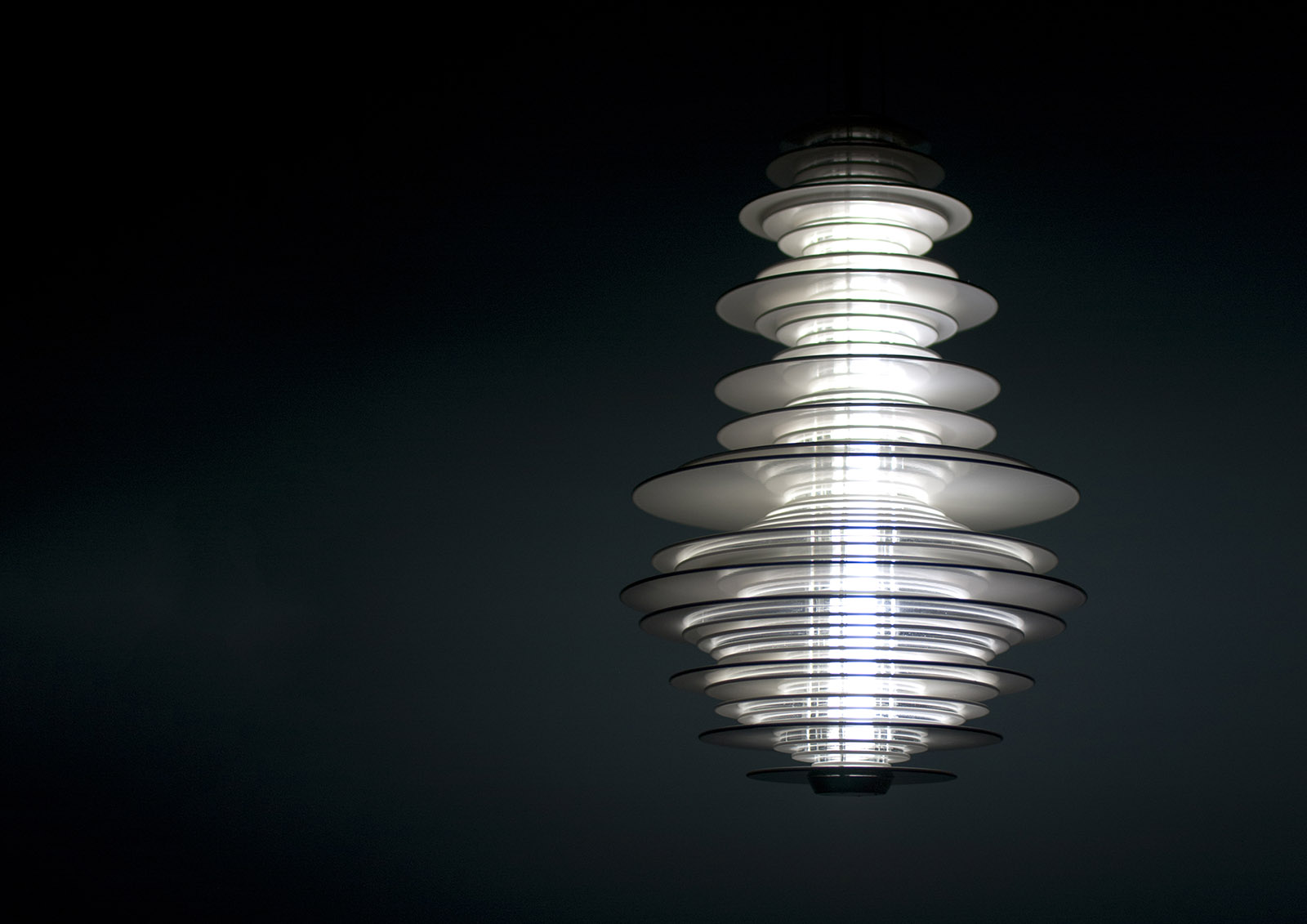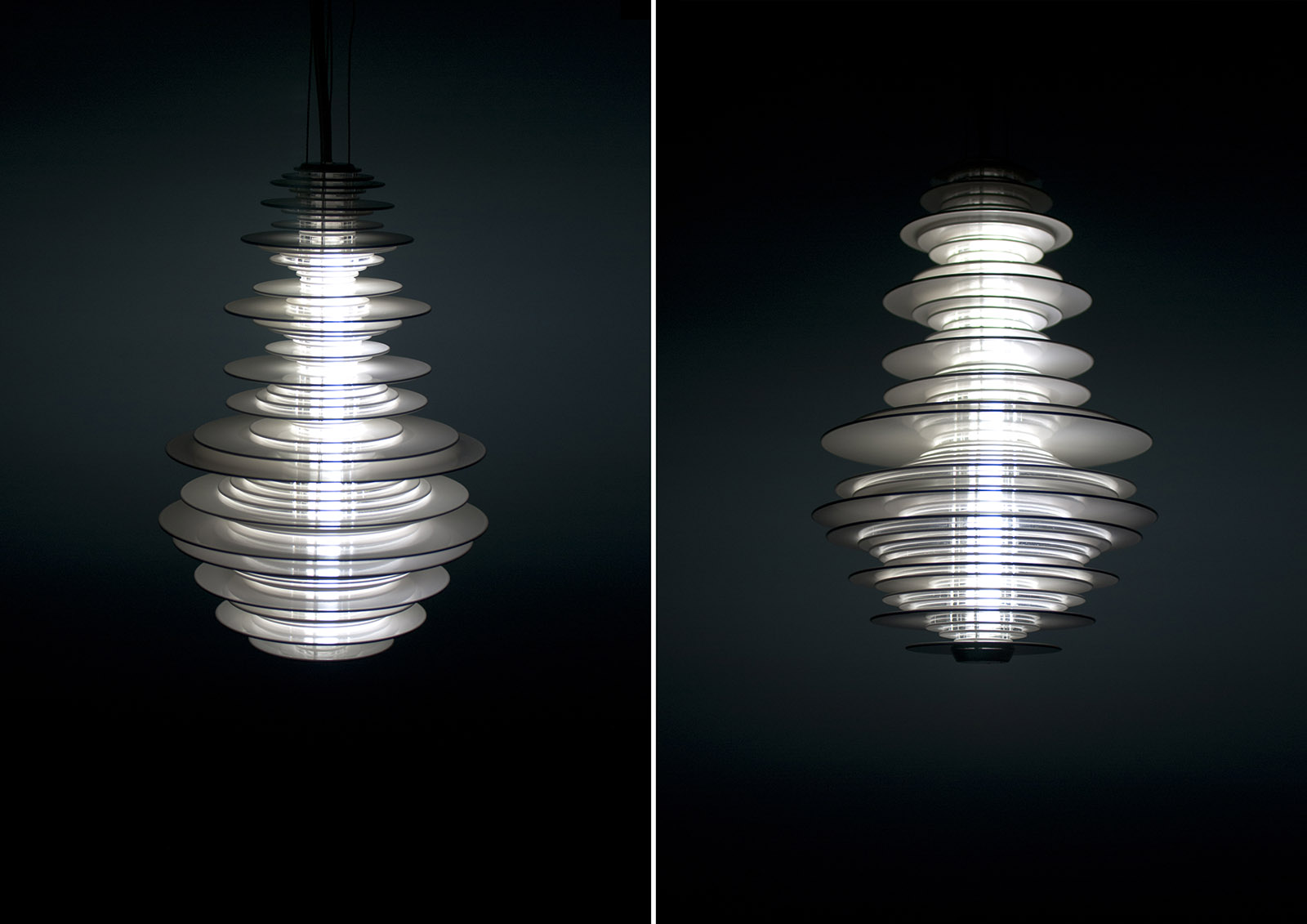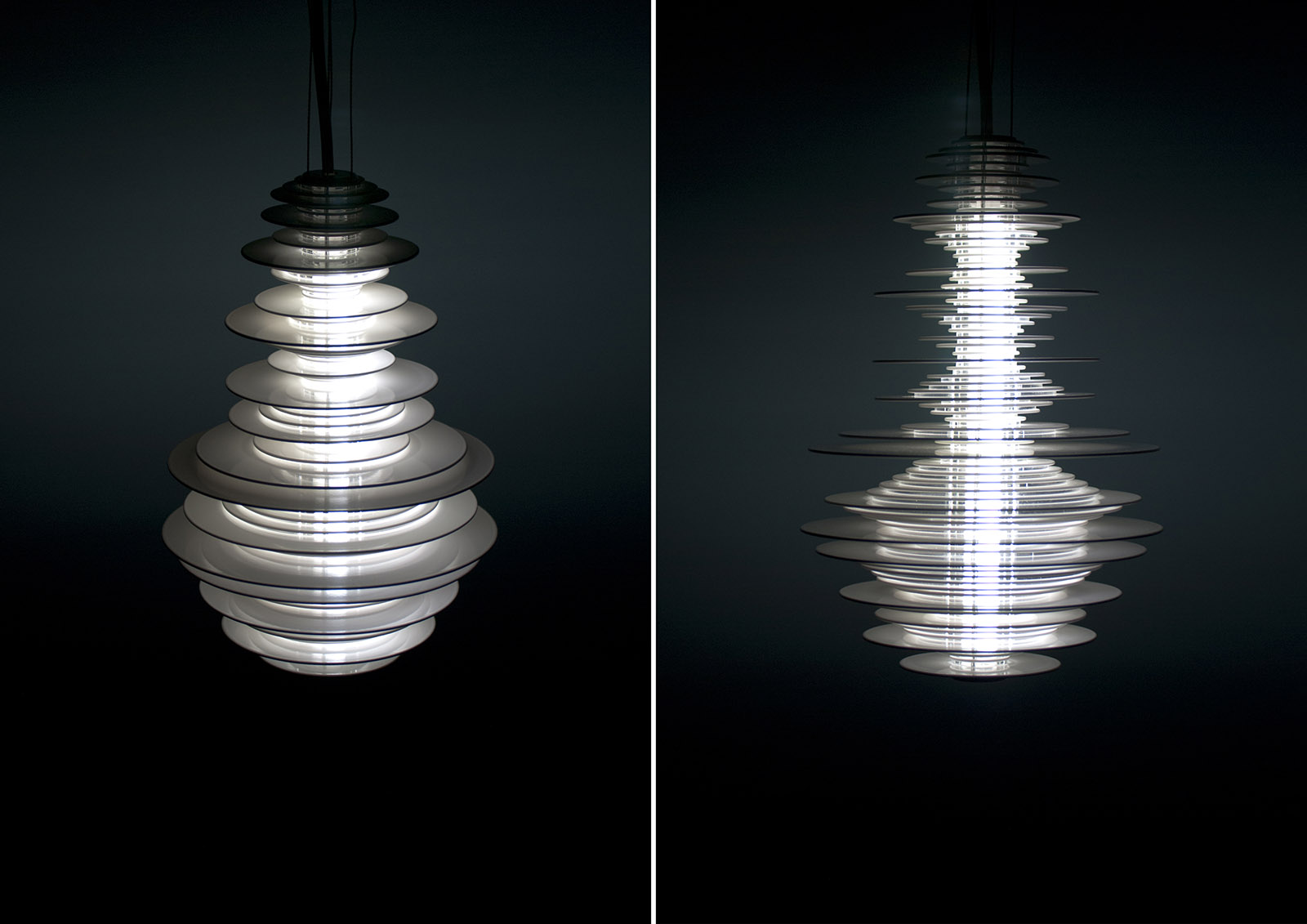 Pulse
Prototype
Year 2012 / Collection Dear Disaster
Materials / Powder coated aluminium, acrylic plastic, LED
Concept / While natural disasters are perceived as terrible occurrences, natural forces can also be viewed as awe-inspiring and magnificent.
Pulse is an experiment with the brains ability to connect separated lines into whole shapes.
The lamp has a structure reminding of a seismic scale and aim for a visual sensation when you walk past. Seen from different perspectives the image of the lamp changes, inspired by the idea that creating images and graphs of an event might aid a psychological recovery.
When not having the courage or will to process a traumatic event you could change perspective so that the graph is narrower, meaning you are far away.
Dimensions / [h-w-d] 50 x 30 x 30 cm