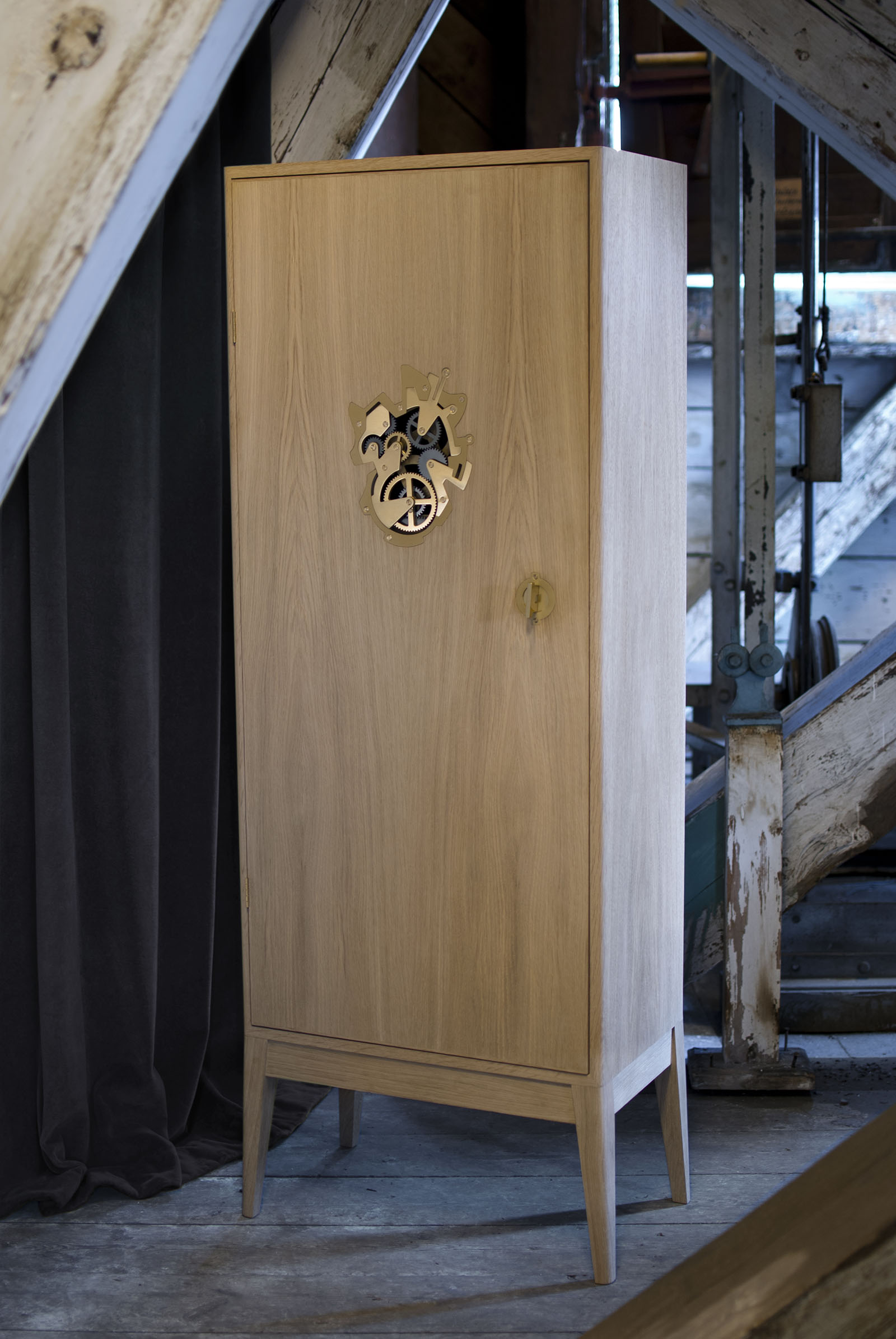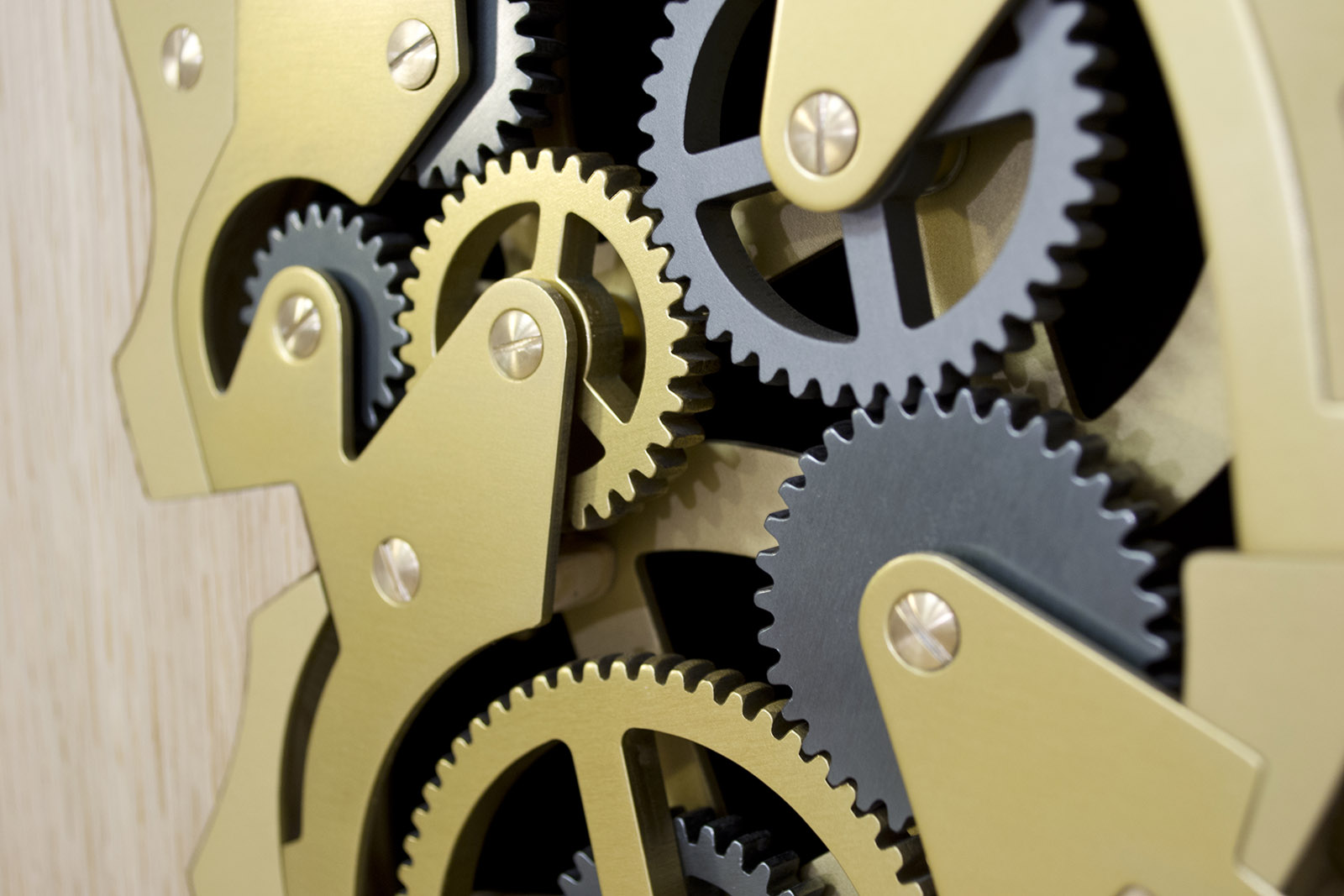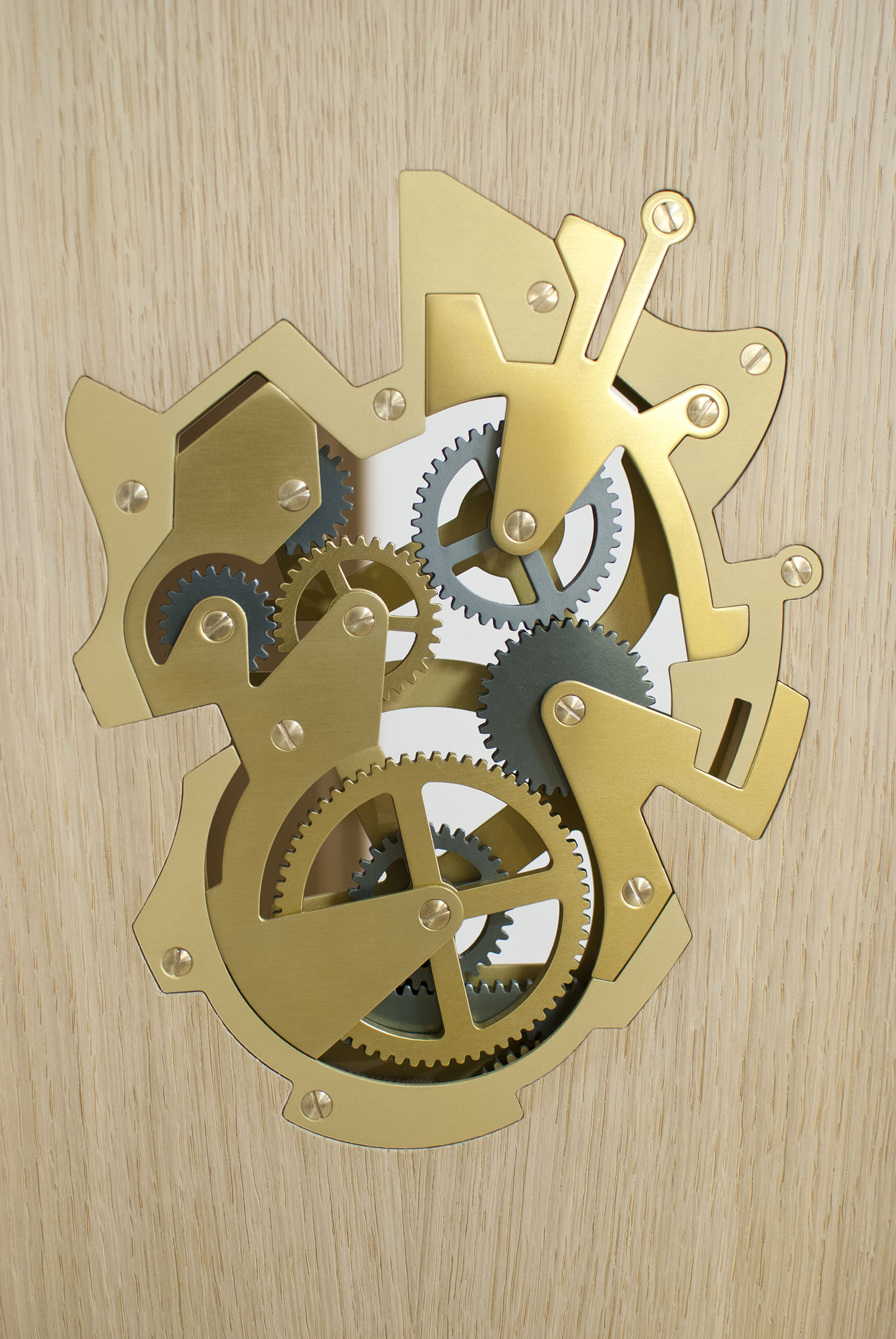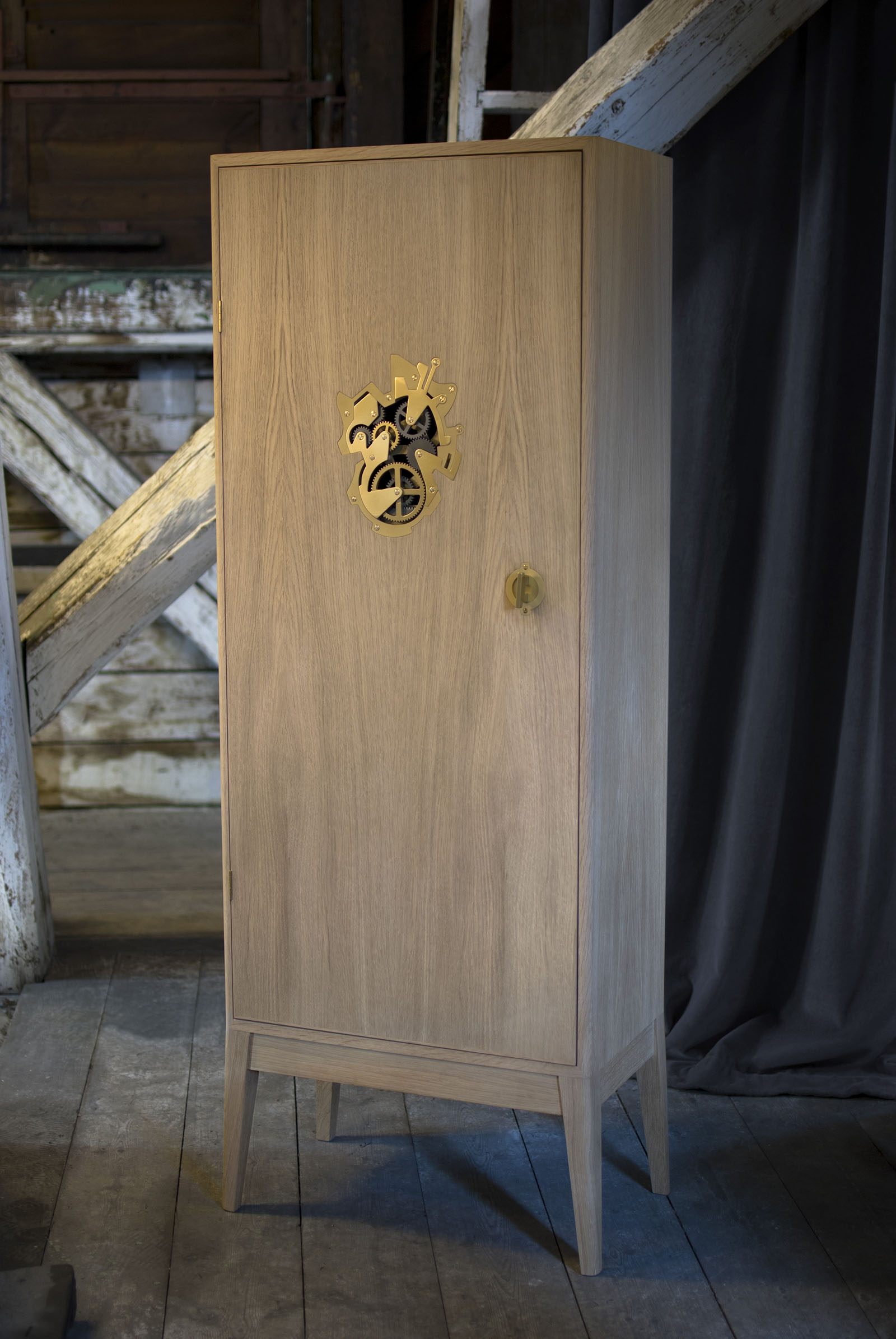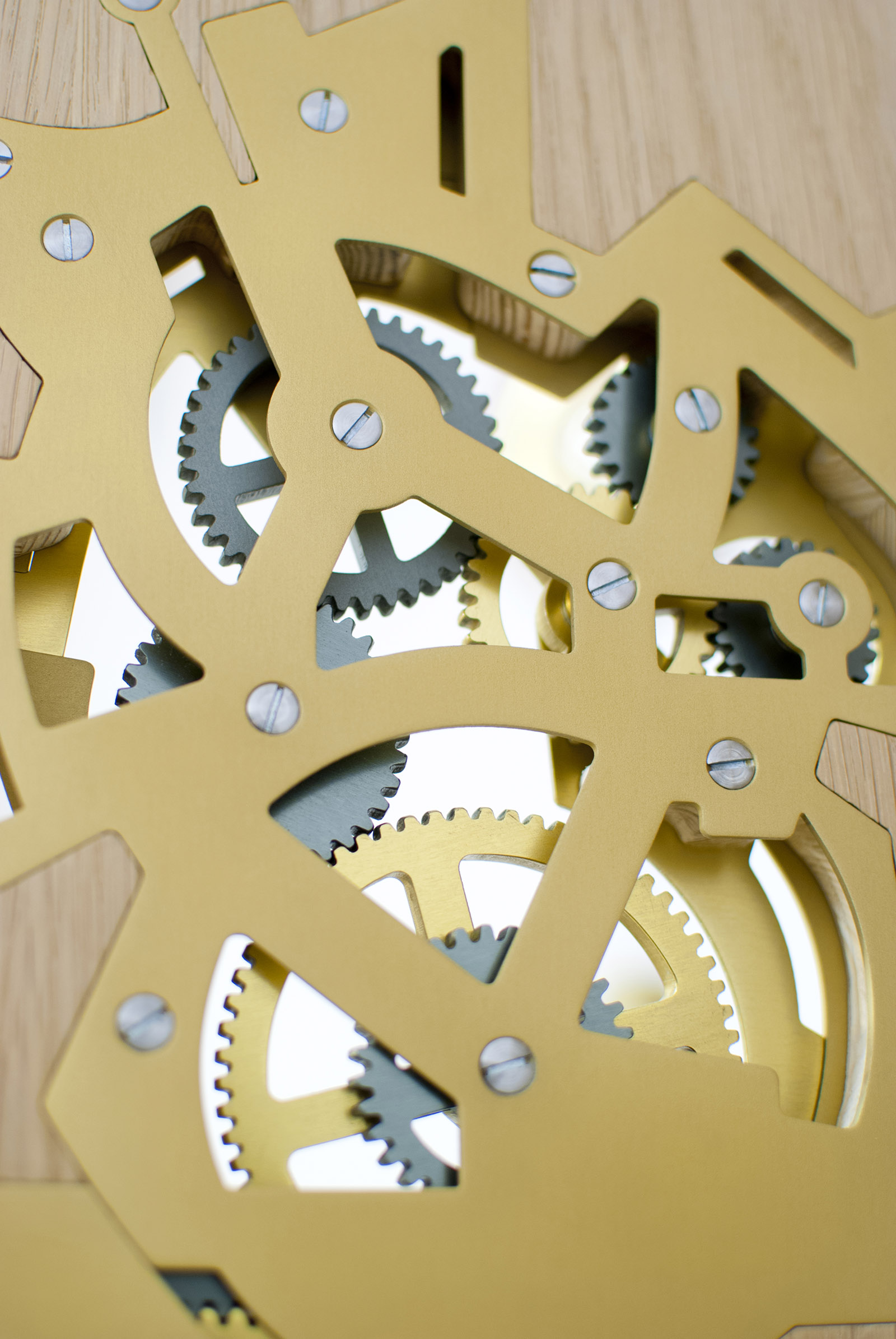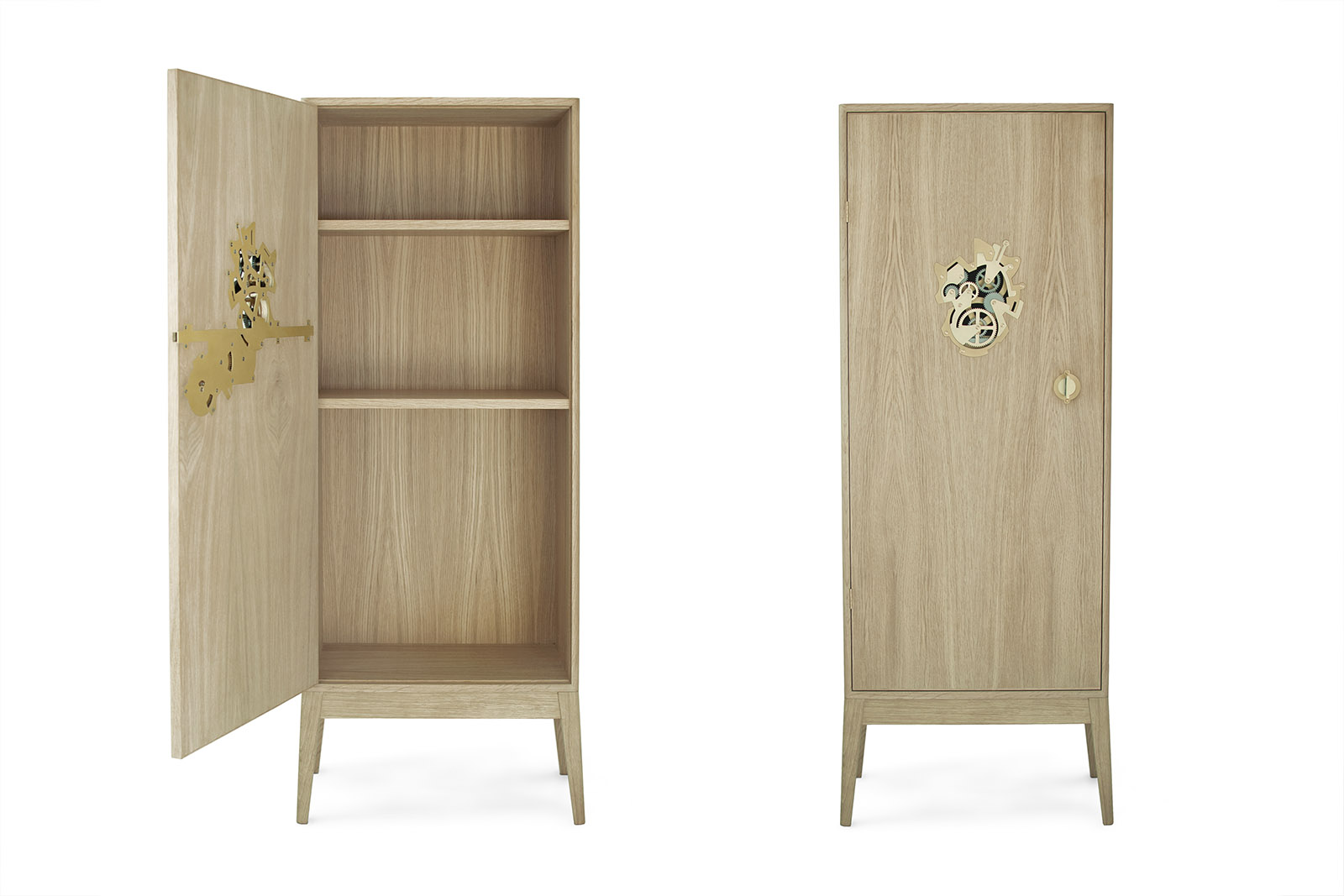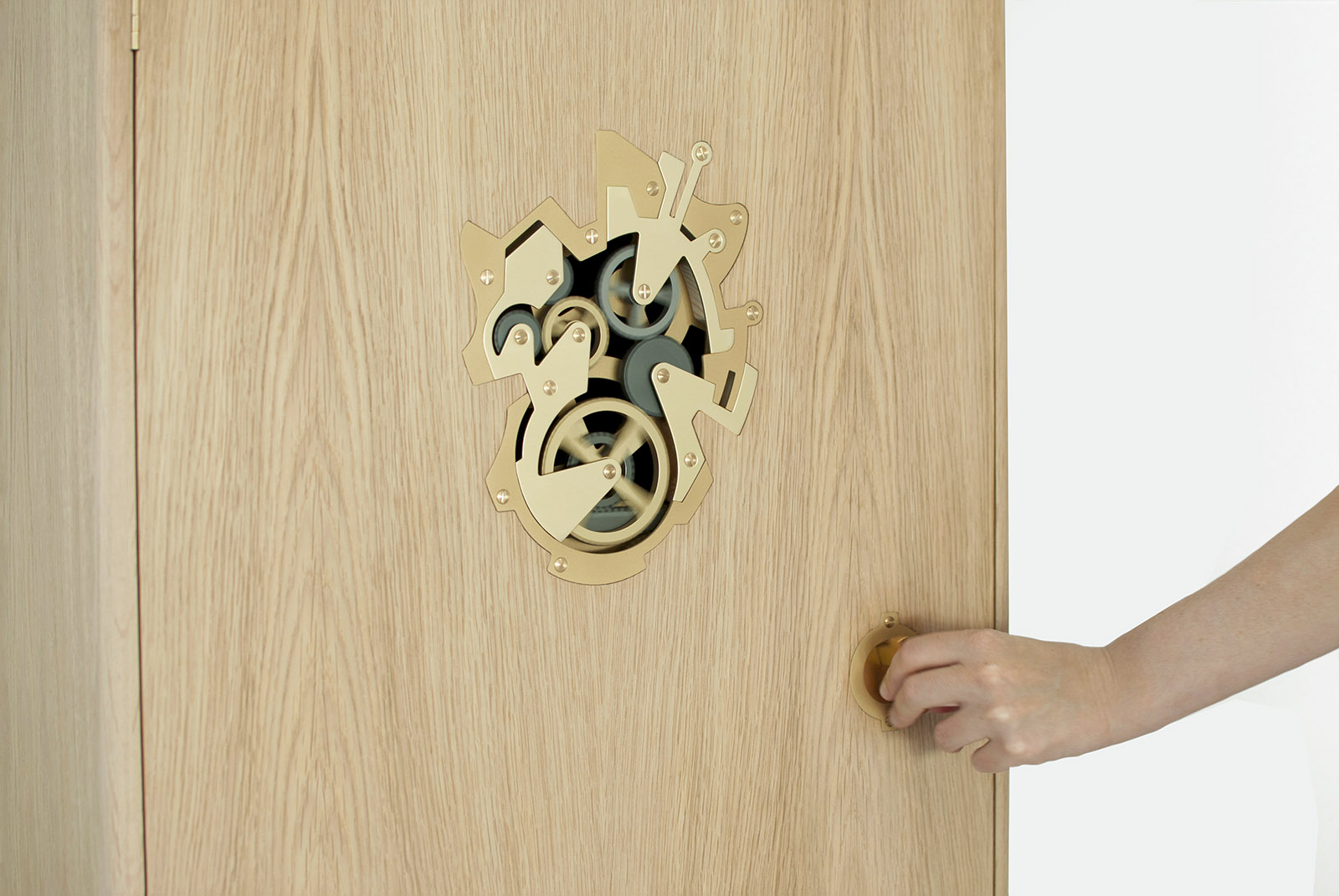 Mechanical thoughts
Edition of one
Year 2013 / Collection Mechanical Thoughts
Materials / American Oak. Sand blasted or polished anodized aluminum in gold or grey hues. Brass hinges and screws, rounded cabinet edges and tilted legs. Every detail is carefully considered, from screws and fittings to the underside of the object.
Dimensions / [h-w-d] 144 x 53 x 32 cm
Concept / The locking device of the cabinet is integrated in an organically shaped opening in the cabinet door, in which cogwheels move a bolt back and forth with a rattling sound as the user turns the key.
The concept was developed from ideas on complex mechanisms and mechanical movement that evokes fascination. All that our modern world has taken away is found here: heaviness, mechanical movement, complexity and sound.
Inspired by how human thoughts could be described as complex mechanisms, the functions were expressed in a unpredictable way in a machine-like organ to mimic a human mind rather than predictable machines.
With the movement the exploration of the object is encouraged and the user's intellect is challenged, communicating our idea of an object with a will and a mind of its own.