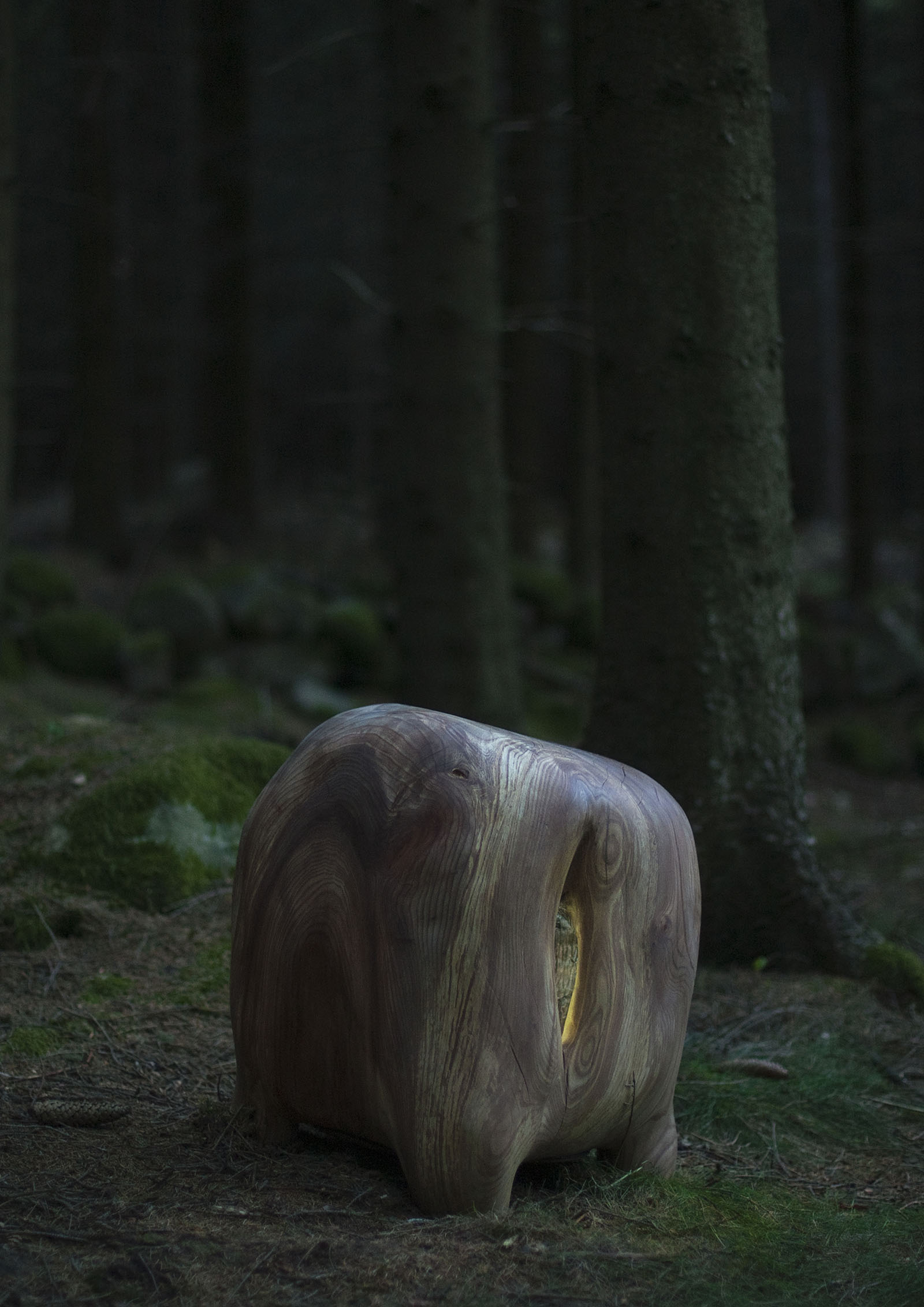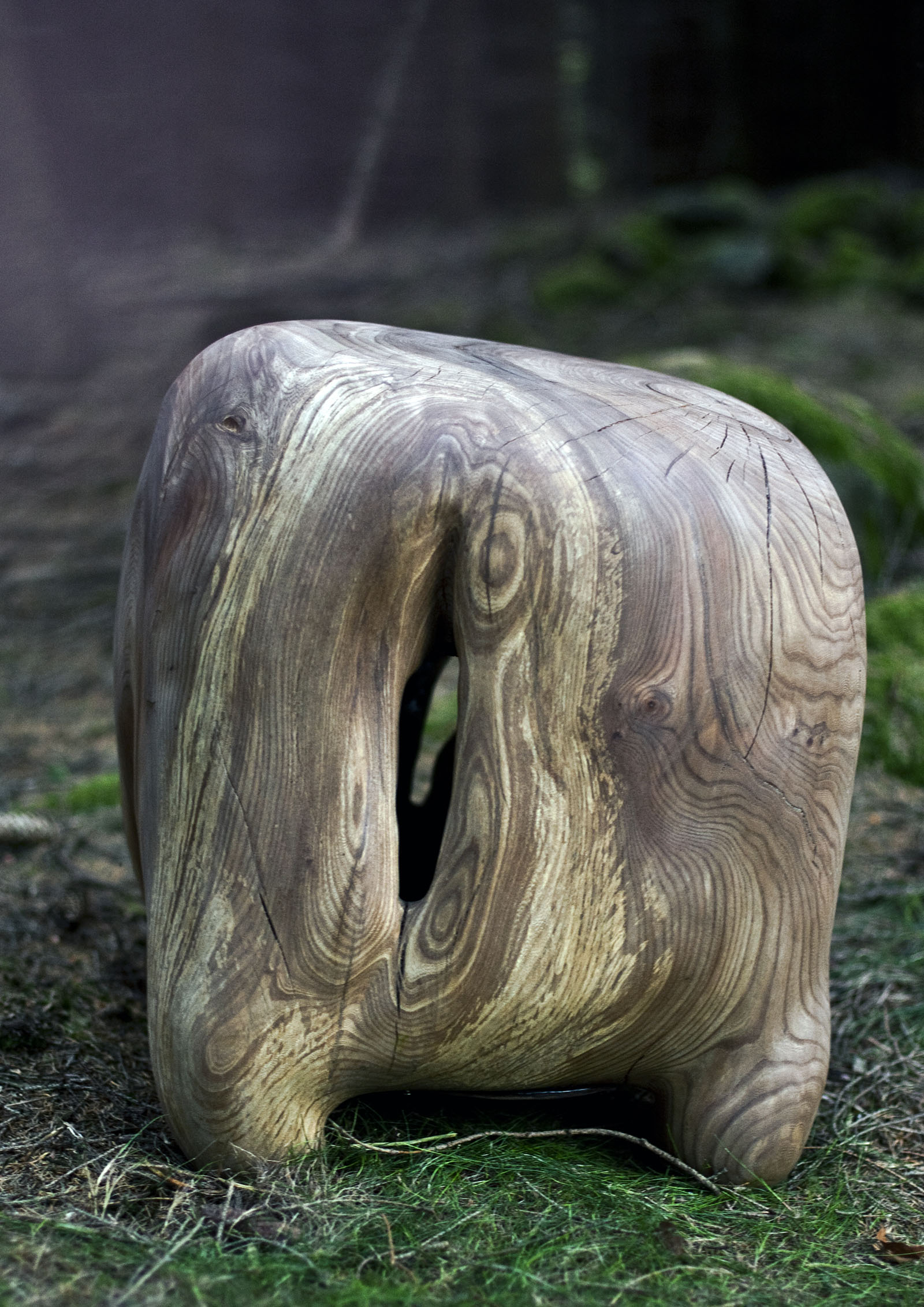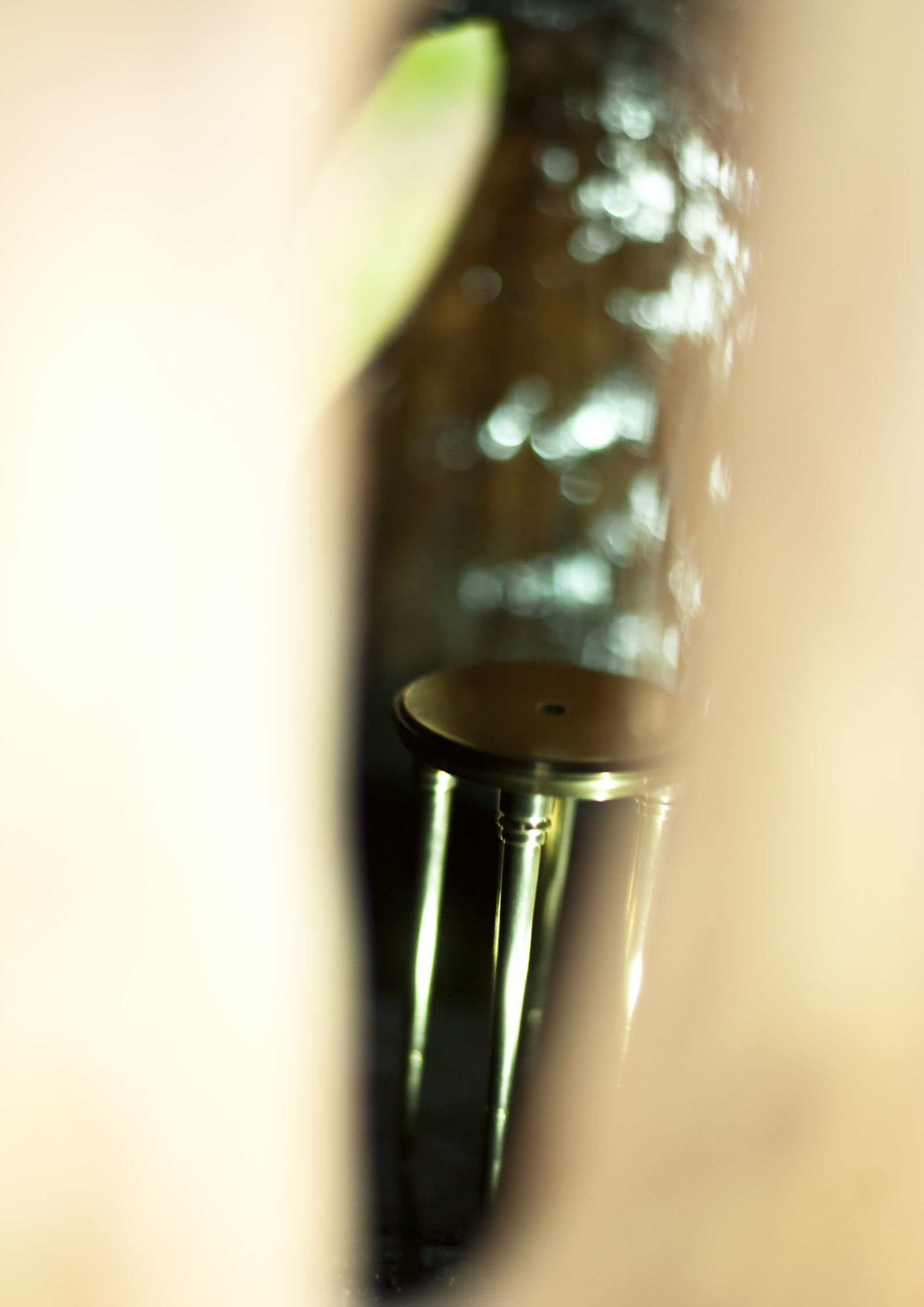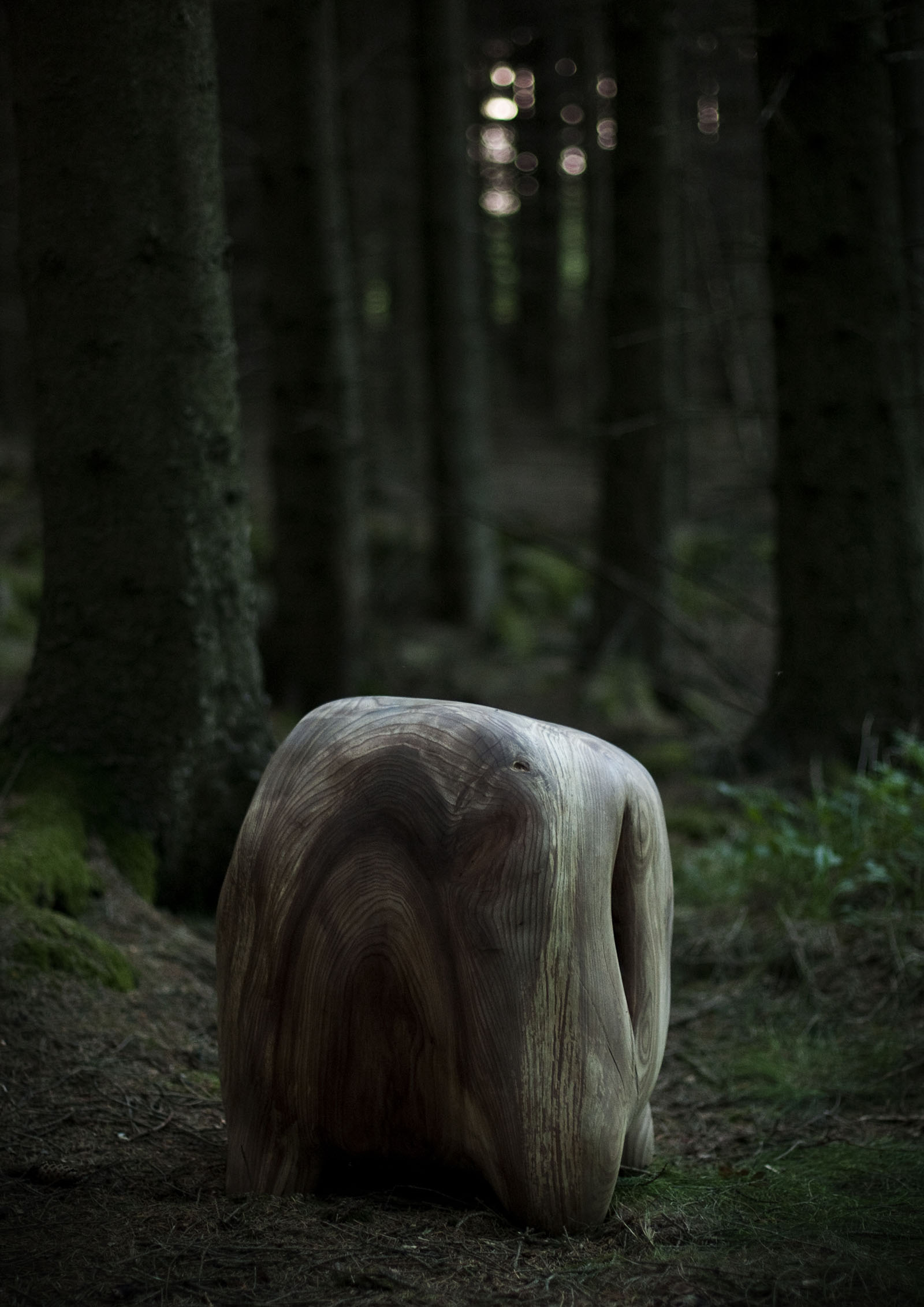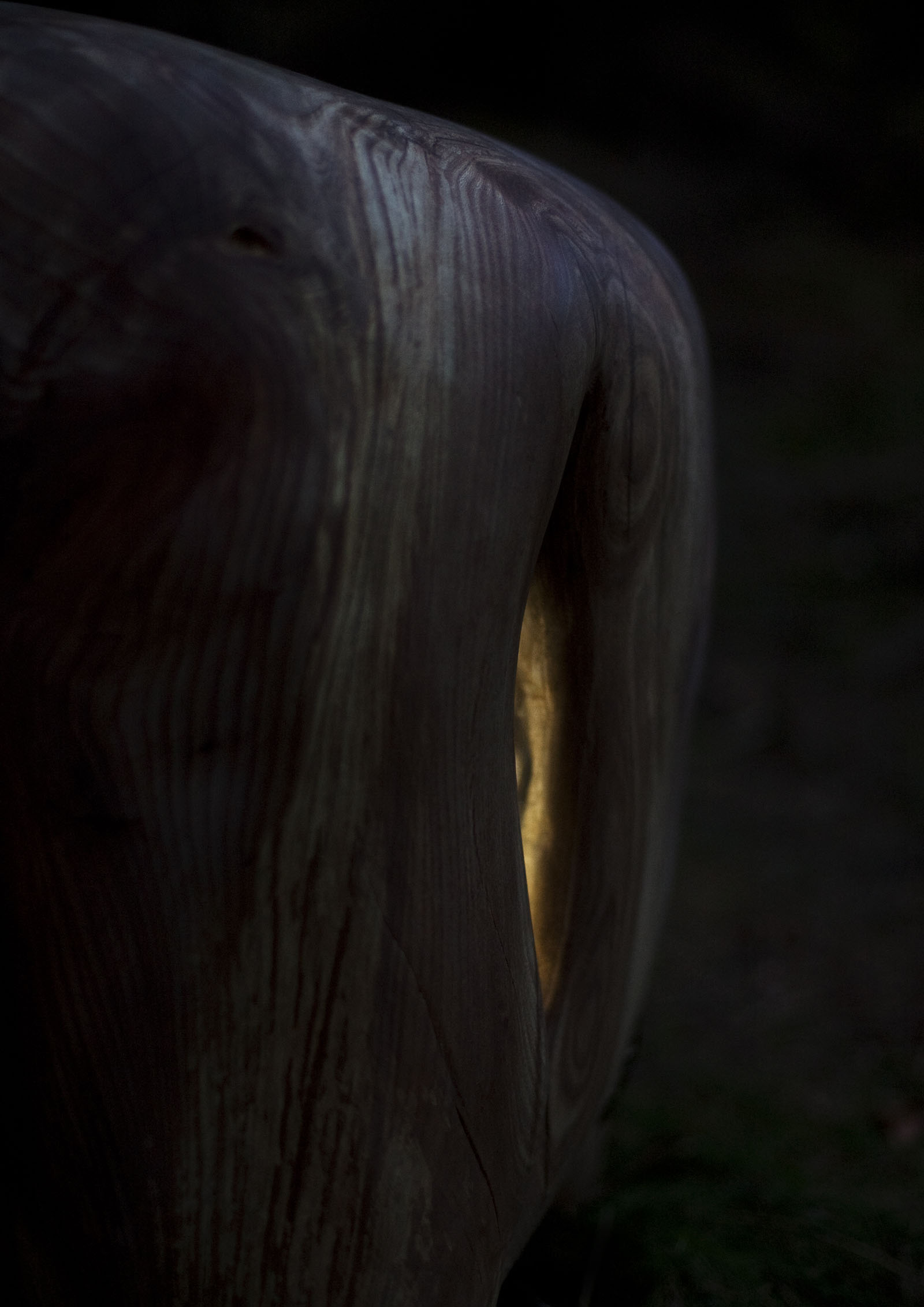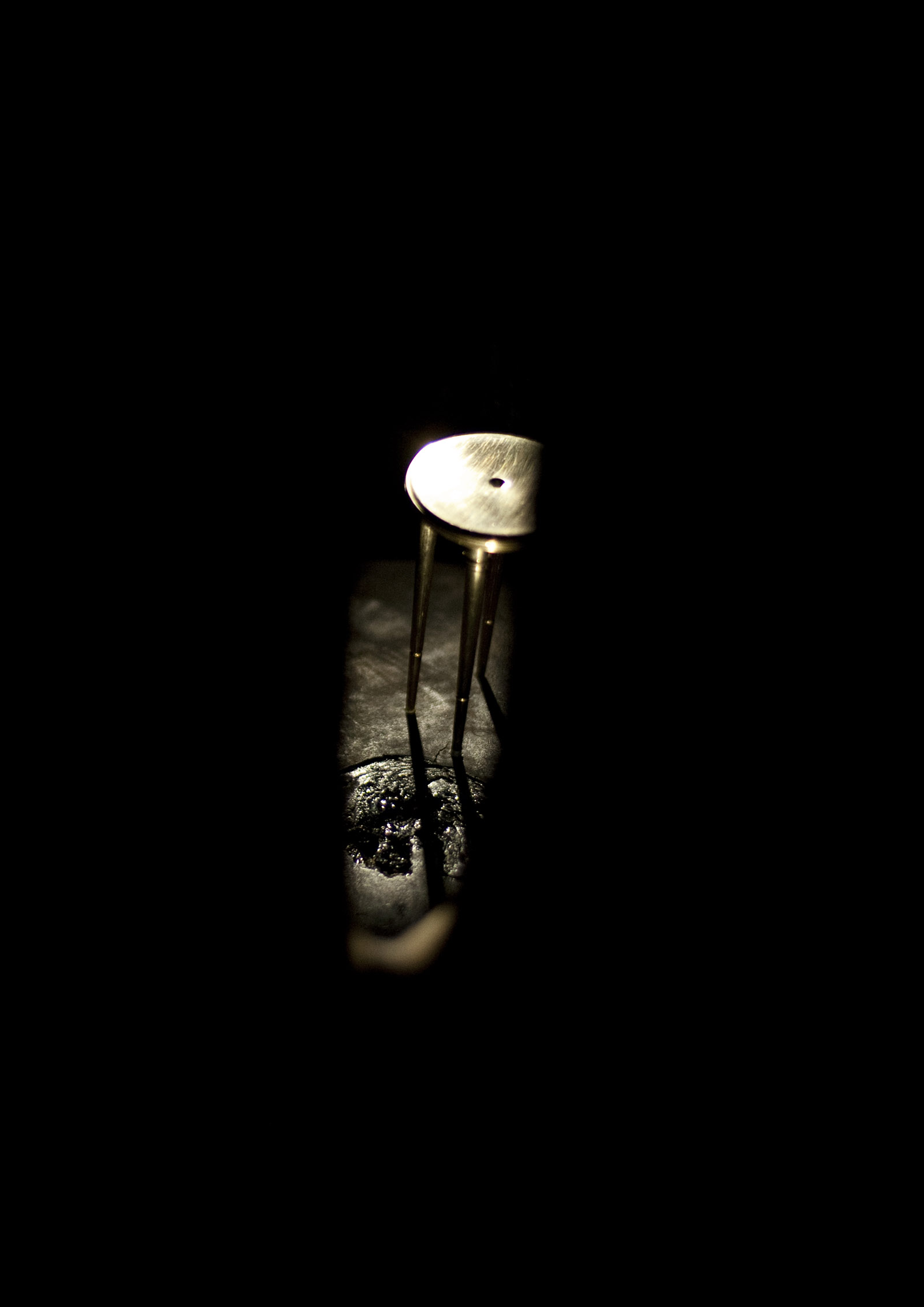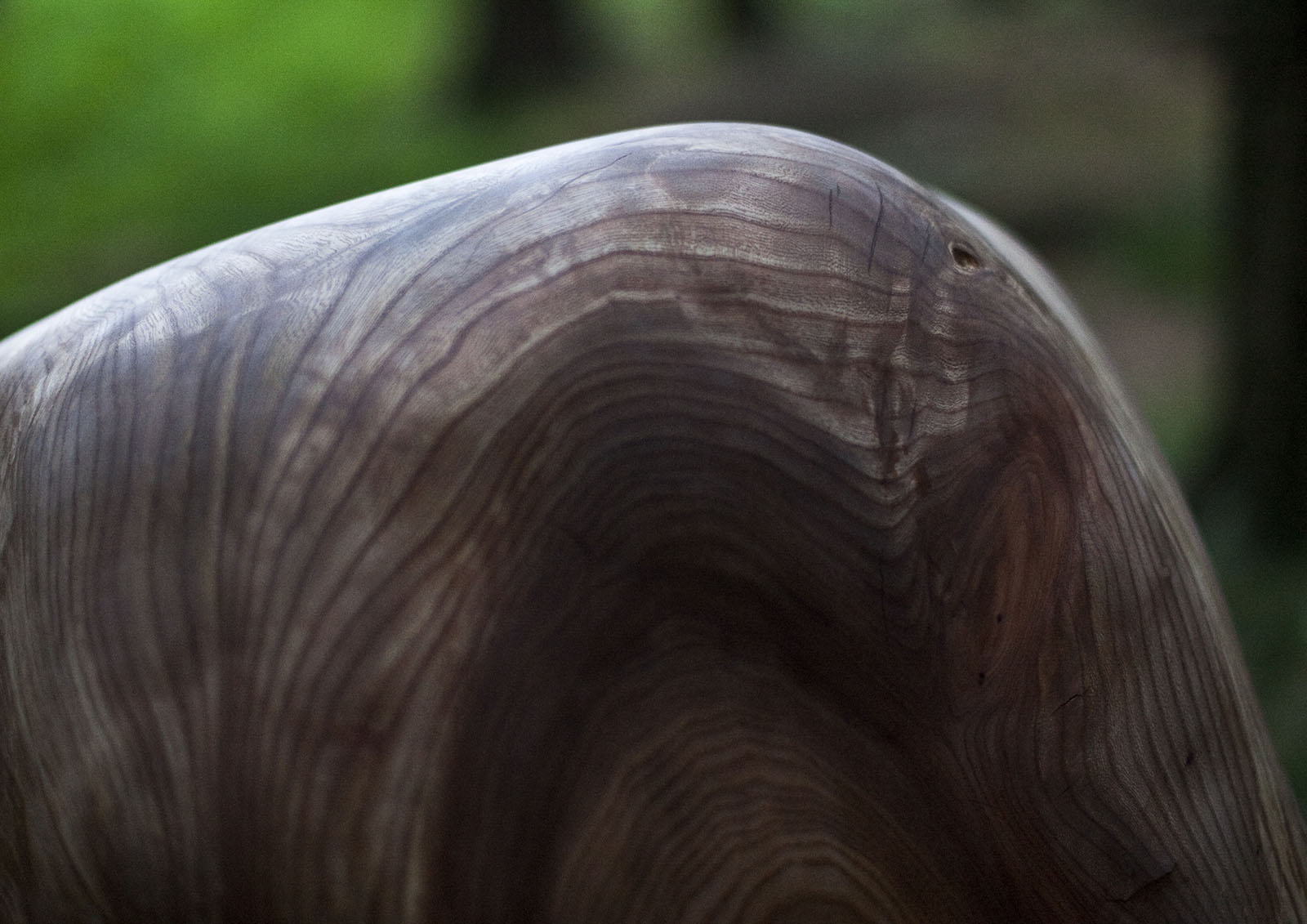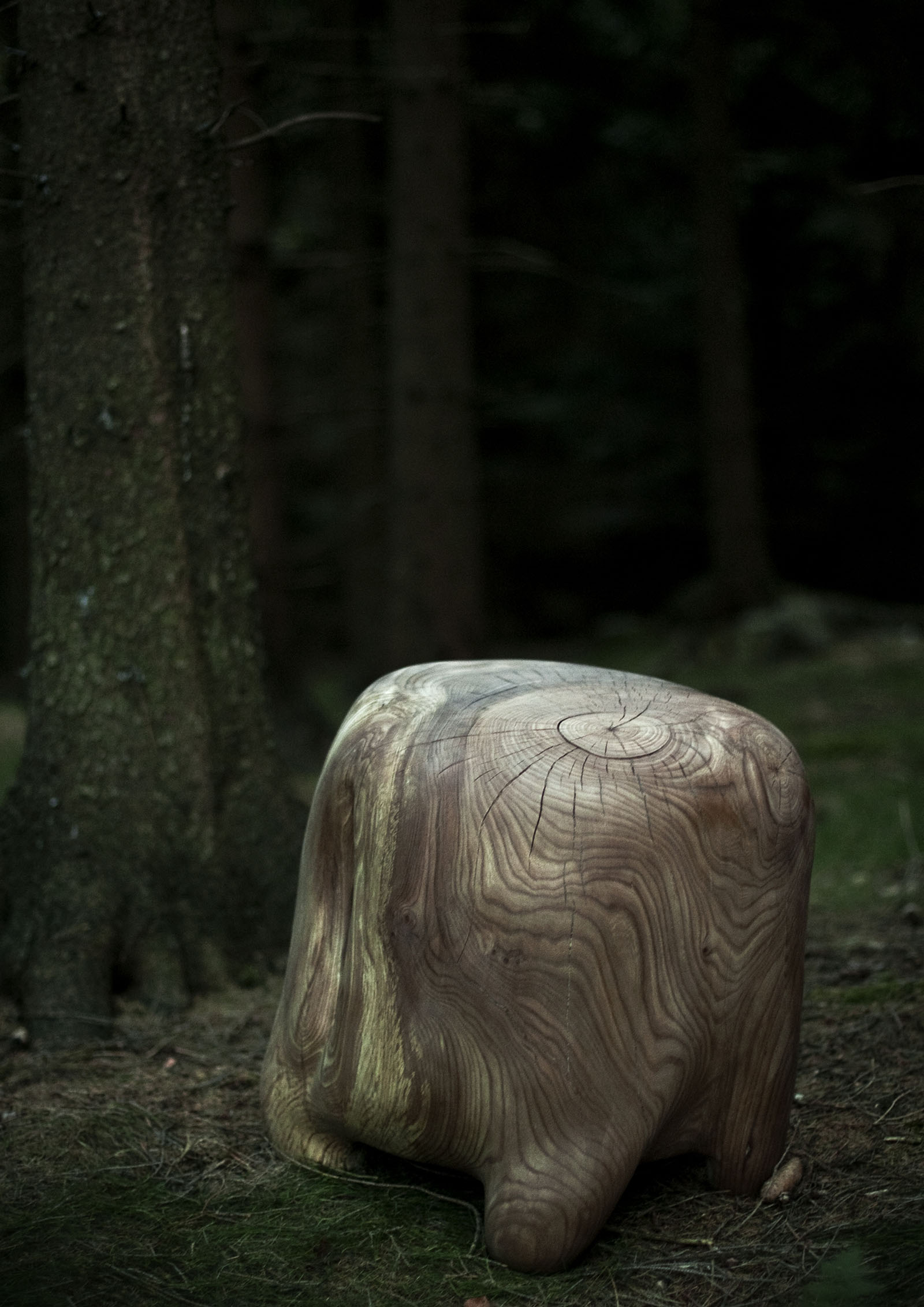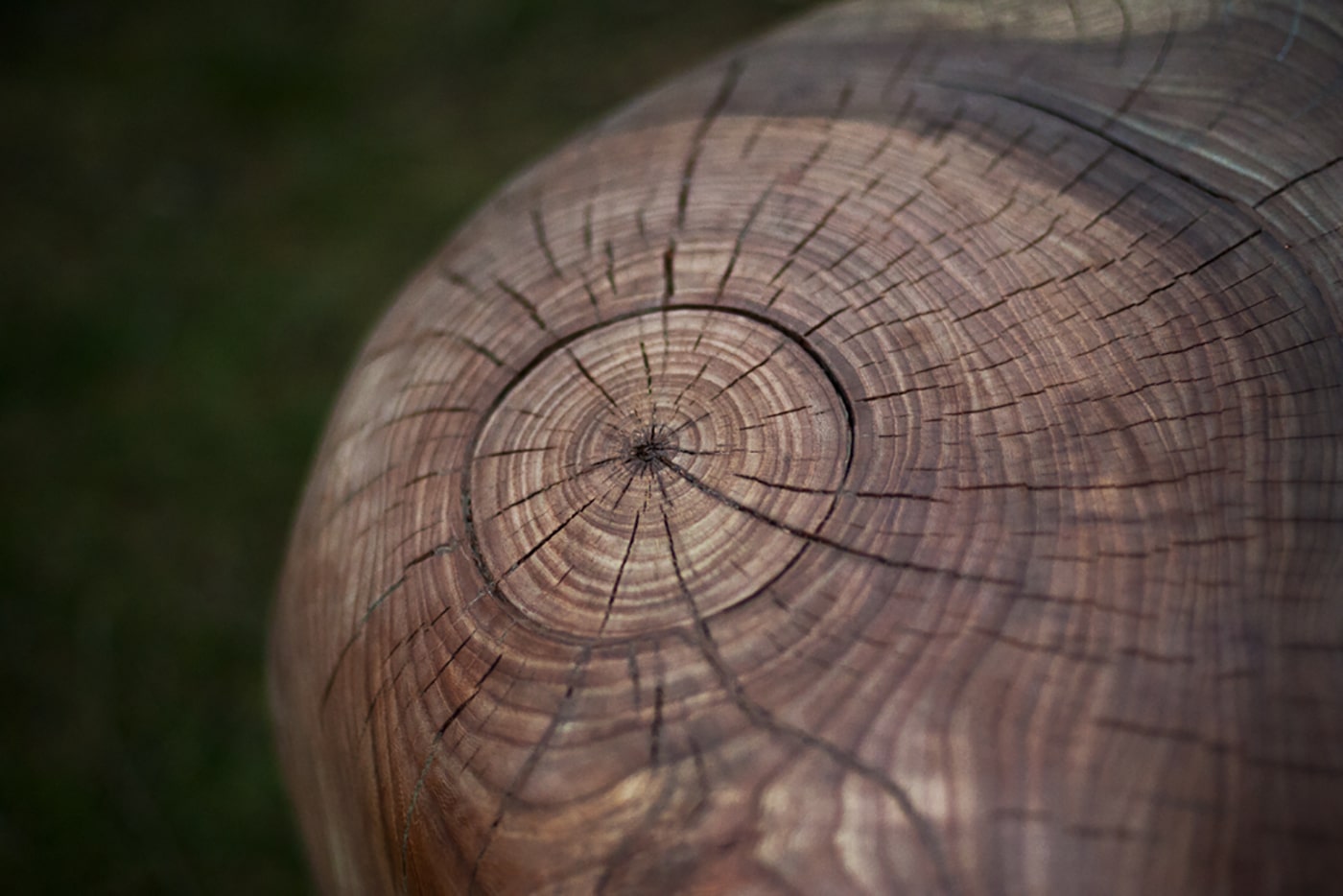 Golden stool
SOLD
Edition of one
Year 2011 / Collection Charms & Disguises
Materials / Stem of Ash, formed by hand with a chainsaw. Surface treated with soap. Brass, LED in an E14 socket.
Dimensions / [h-w-d] approx. 50 x 45 x 45 cm
Concept / Golden Stool is a soft, wooden object with light shining from two cracks on the sides. A small golden brass stool is hidden inside, visible only for those who understand to peek inside.
Golden Stool draws its inspiration from original and dark fairytales. At Golden Stool's first appearance it looks like a clumsy wooden stool but at a second glance its true identity is revealed. A small, precious golden stool is hidden in the dark, embraced by the wood as its cursed disguise. Spellbound and chained in this untrue shape until someone comes to reveals its secret, and finds true beauty hiding within…