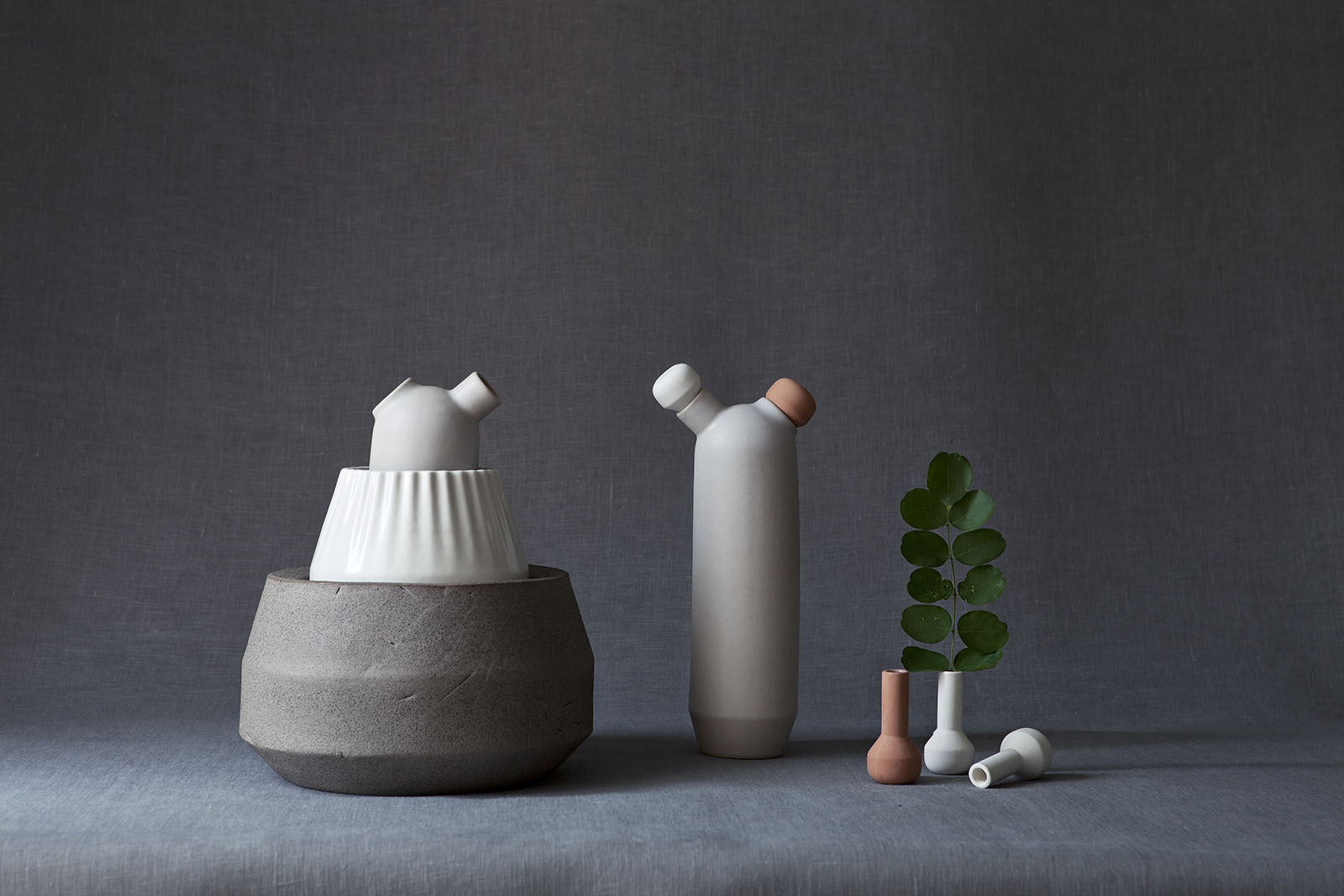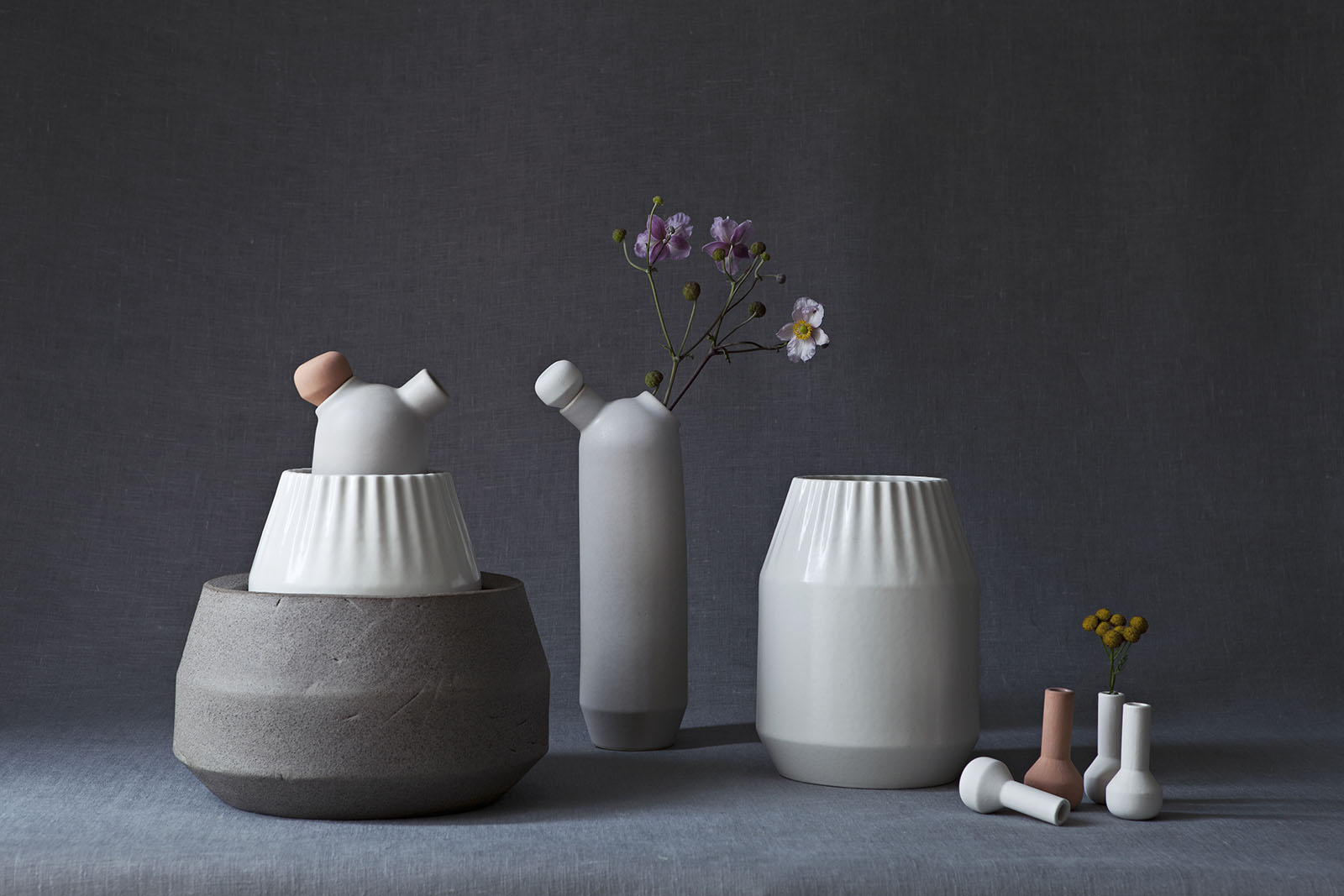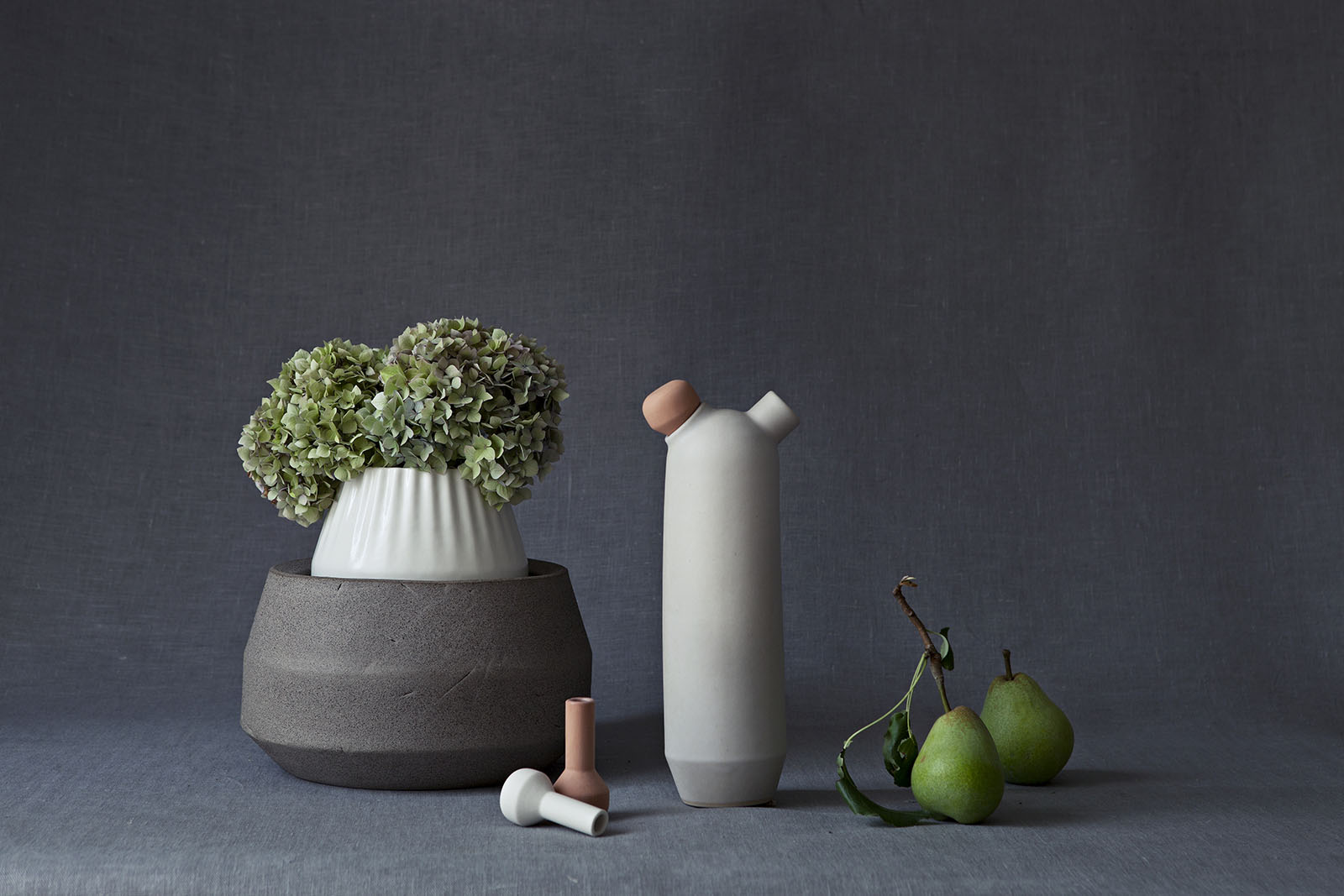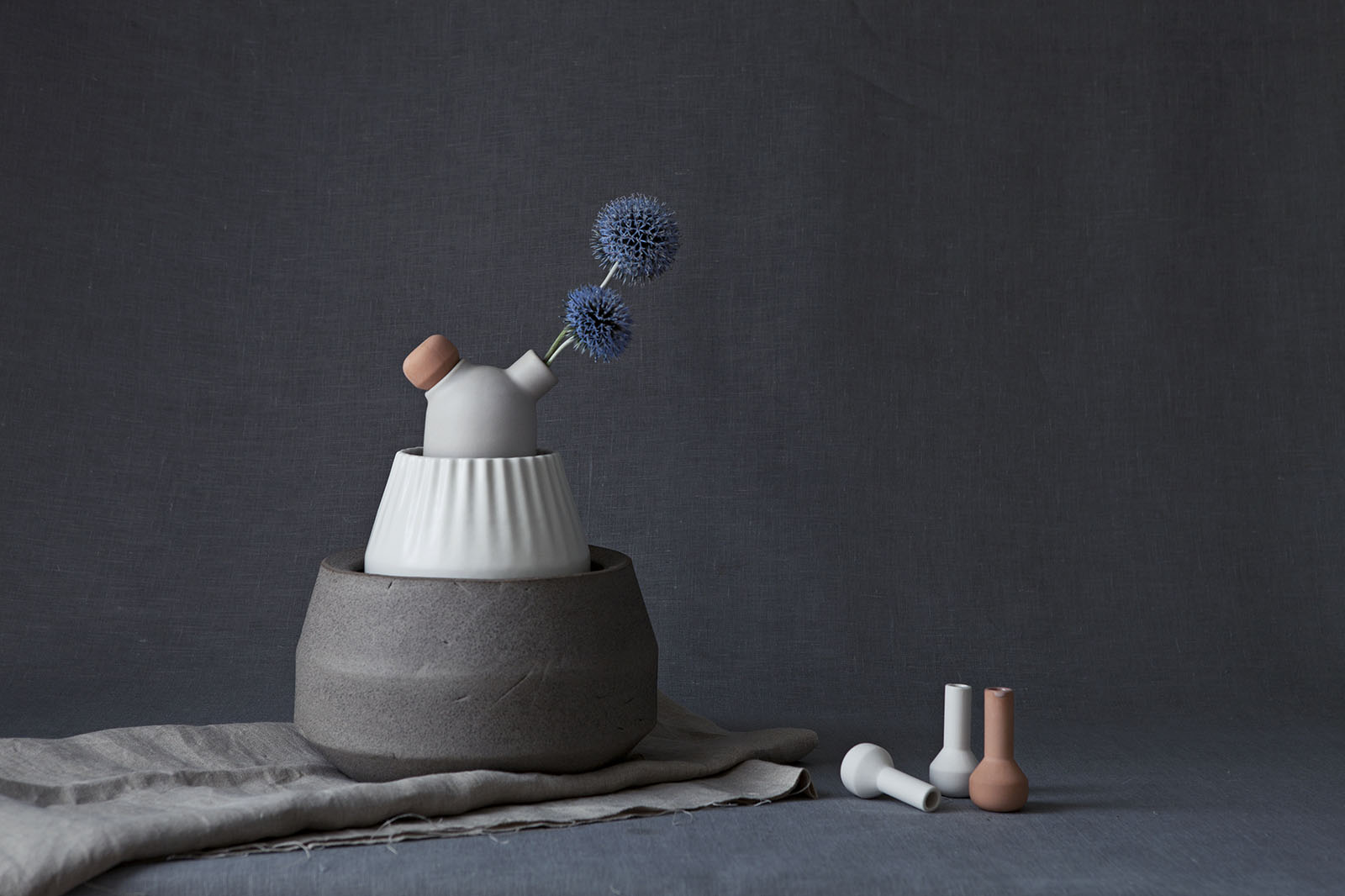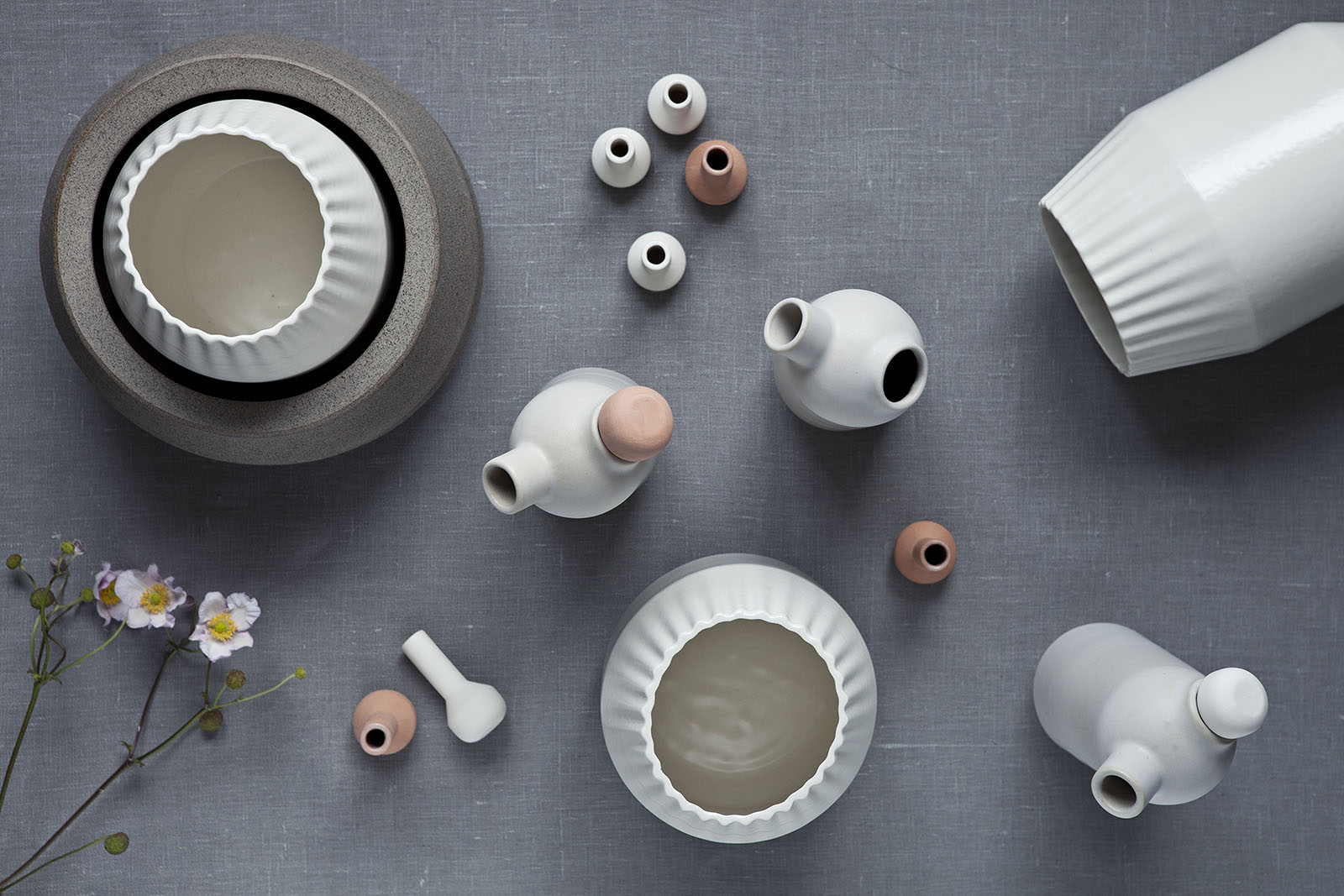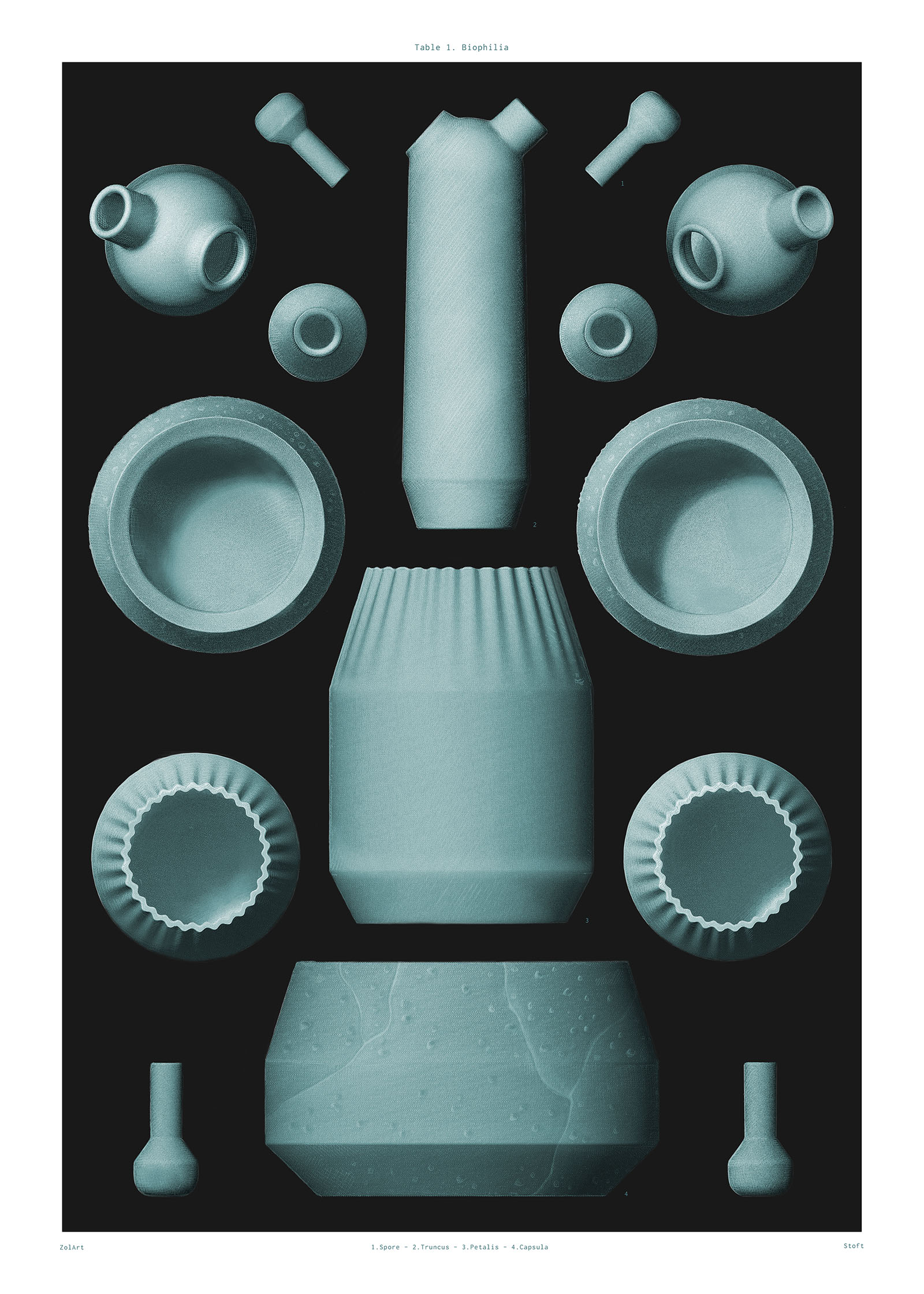 Biophilia
Acquired by Kunstgewerbemuseum in Berlin (Museum of Decorative Arts) for their permanent collection in 2017.
Year 2015
Collection / Biophilia
Materials / Ceramics; stoneware, porcelain and earthenware
Concept / Biophilia consists of four organically shaped ceramic vessels, each symbolising a step in a plant's growing process. Due to their decreasing width, each of the vessels can be stacked inside one another, creating multiple possible combinations.
The chamotte stoneware bowl "Capsula" symbolises the protective seedpod from which everything begins. Embraced by the coarse stoneware the "Petalis" vase sprouts, a sheer porcelain vessel which has been allowed to blossom out like porcelain objects historically also have done. The vase then branches out forming the pitcher "Truncus", which draws its inspiration from how the craftsmanship and mass production of ceramics today struggle in different directions. At the very top the small earthenware vase "Spore" is resting, waiting to take root elsewhere by also functioning as a small vase for seedlings.
Photo / Ulrika Kestere