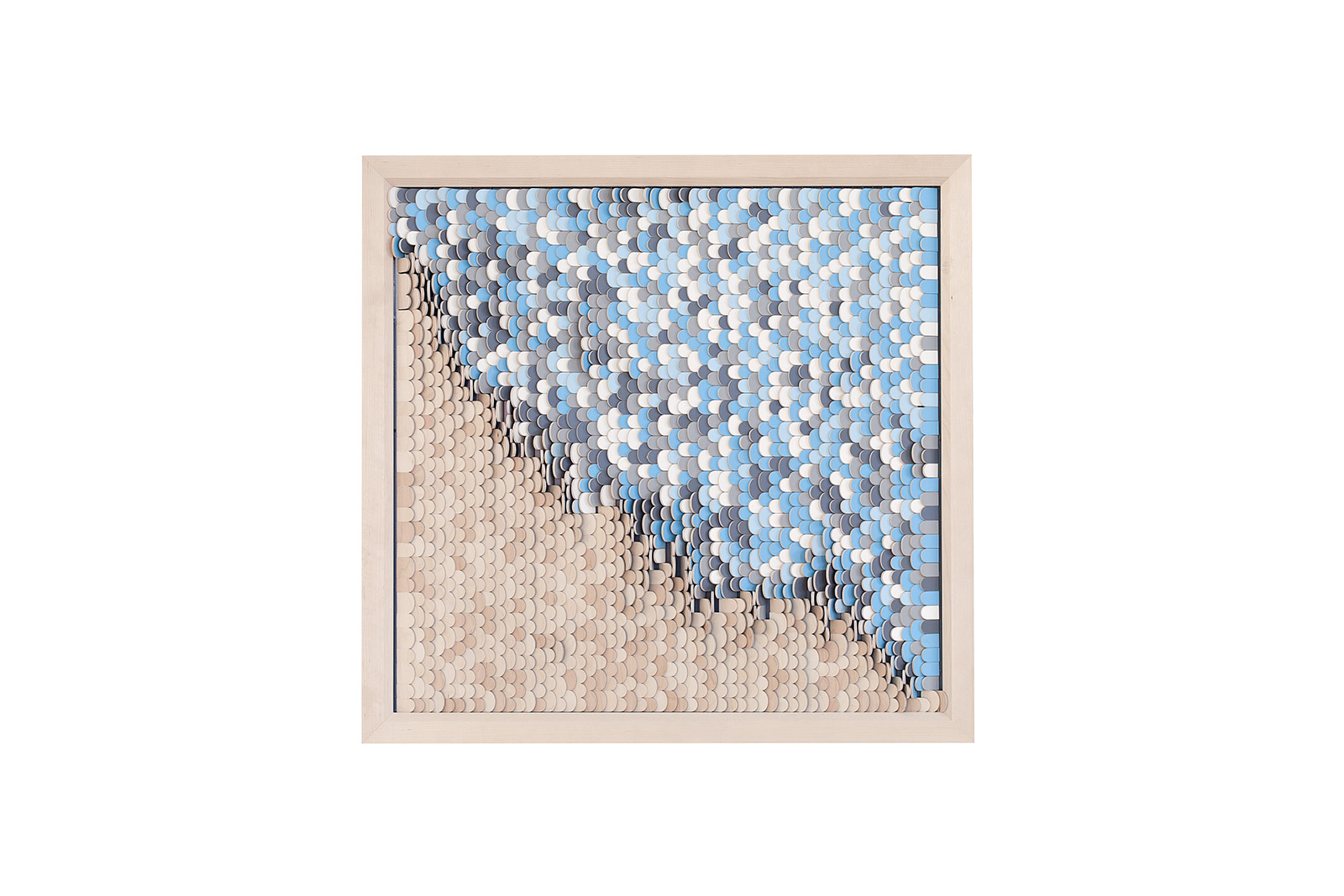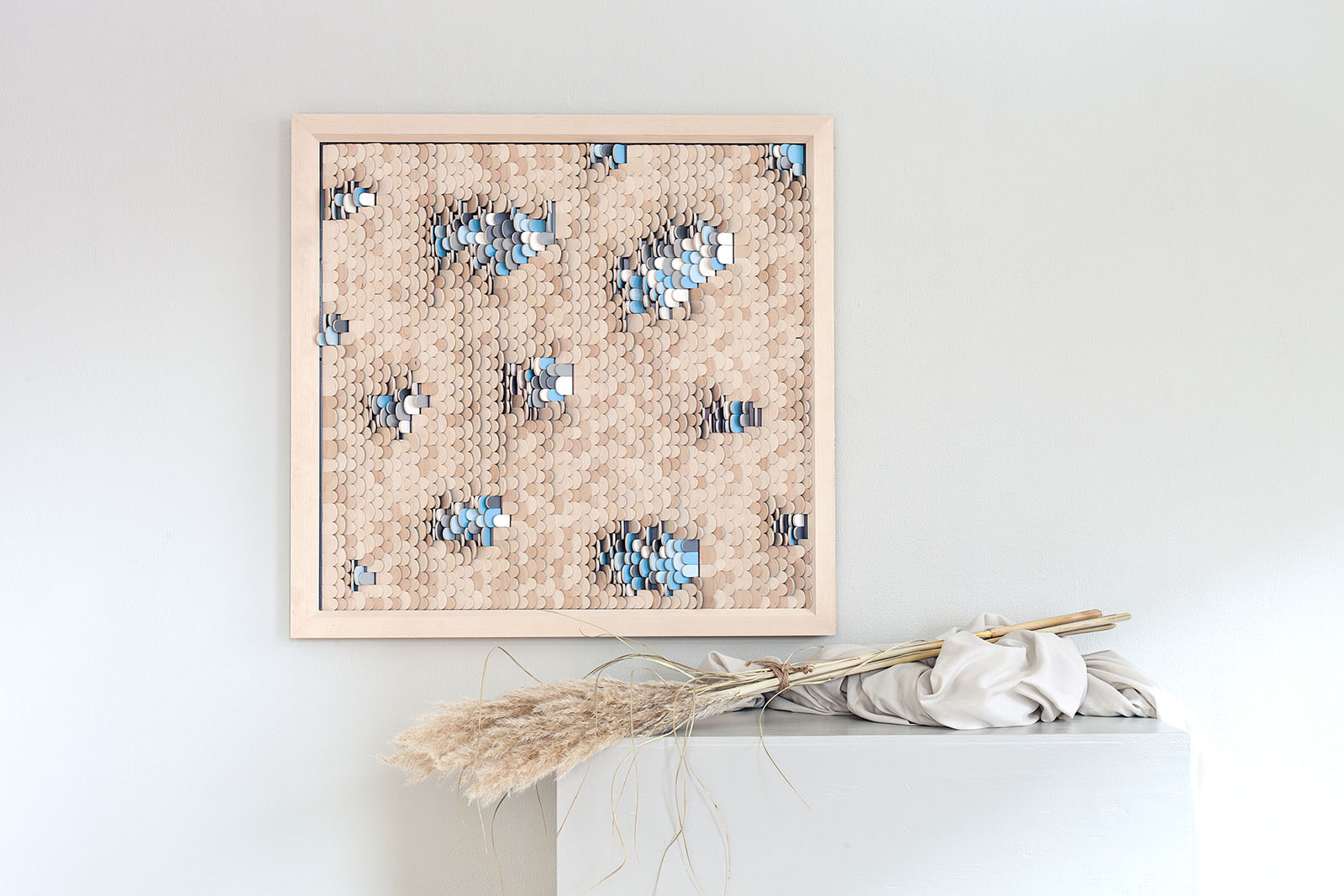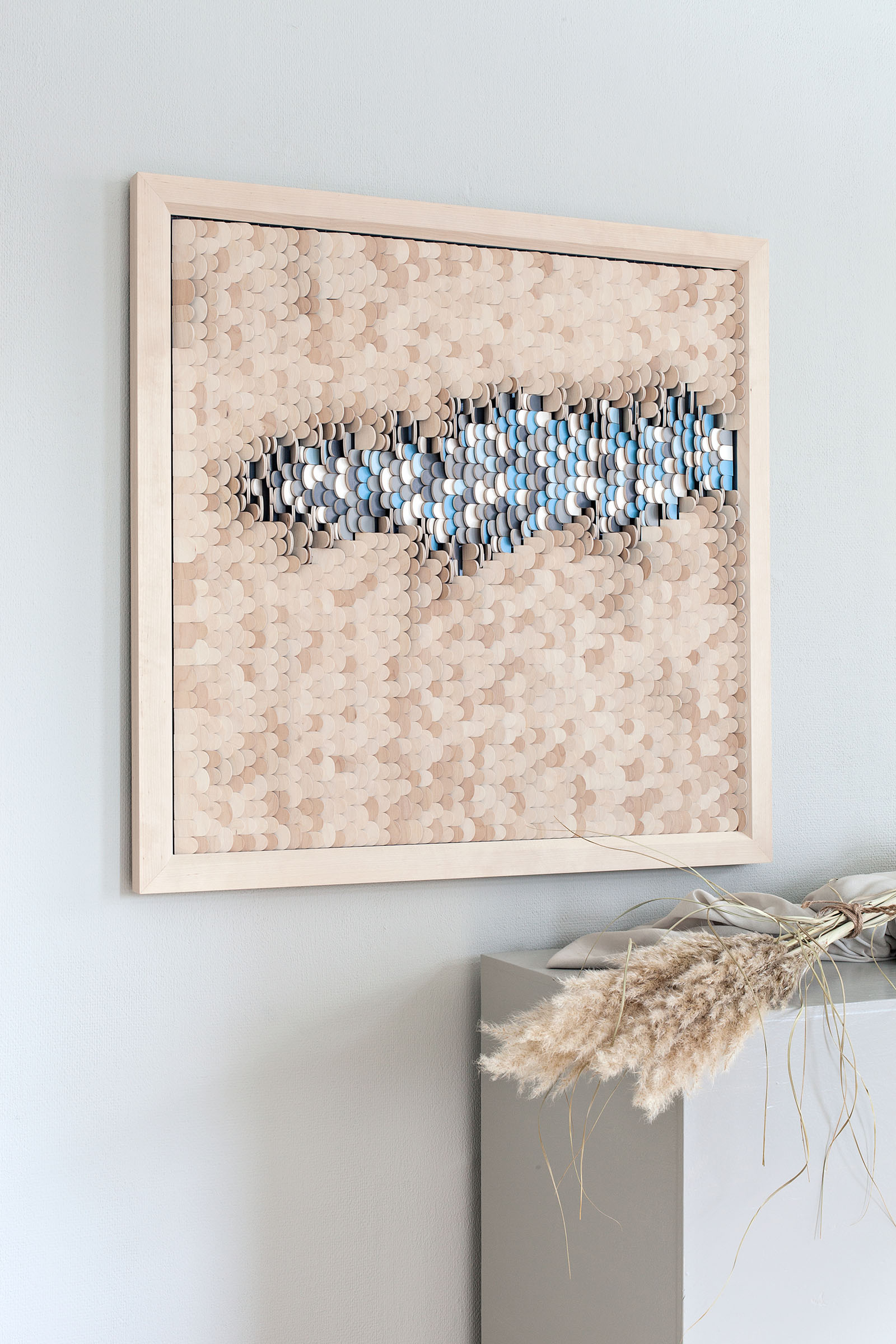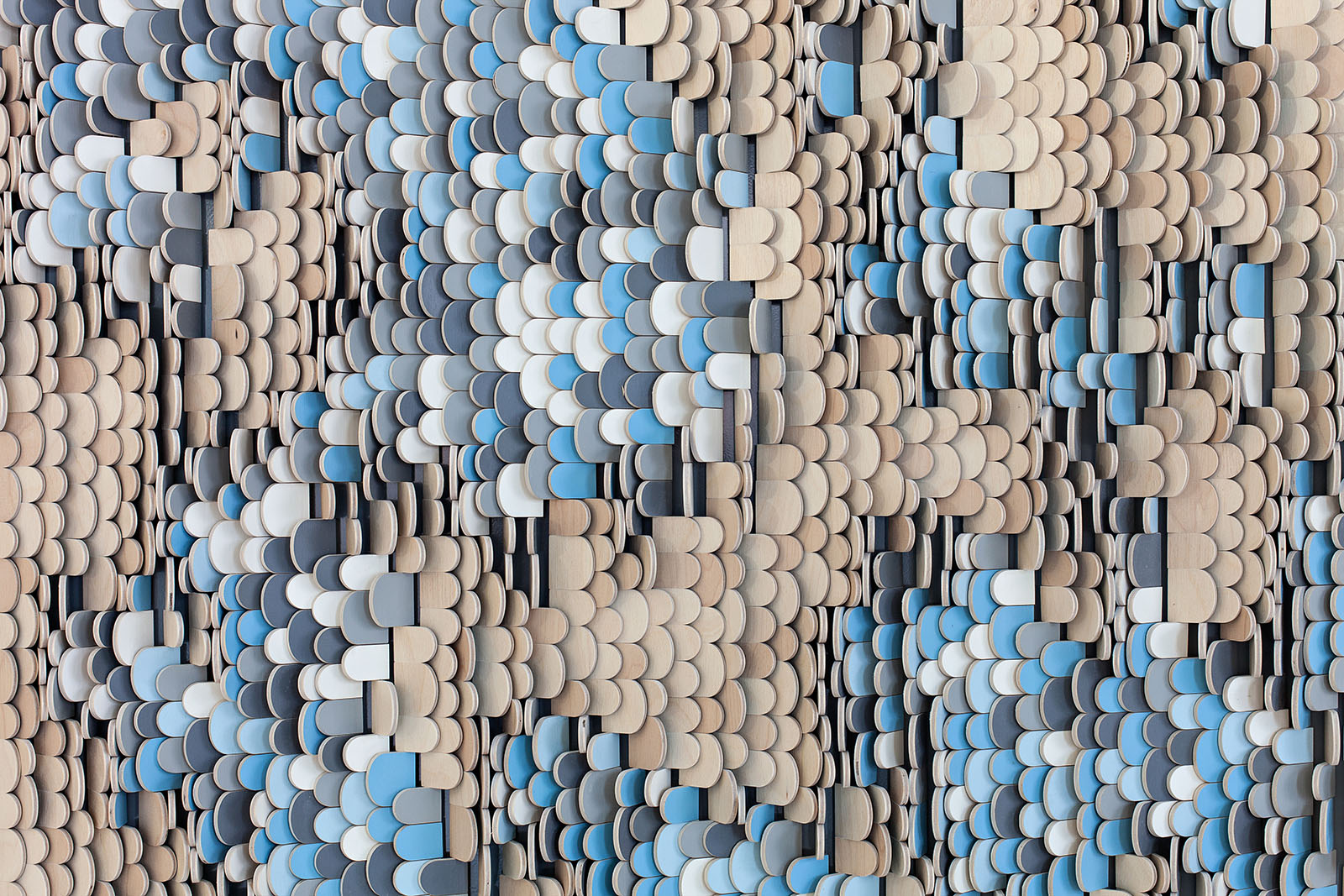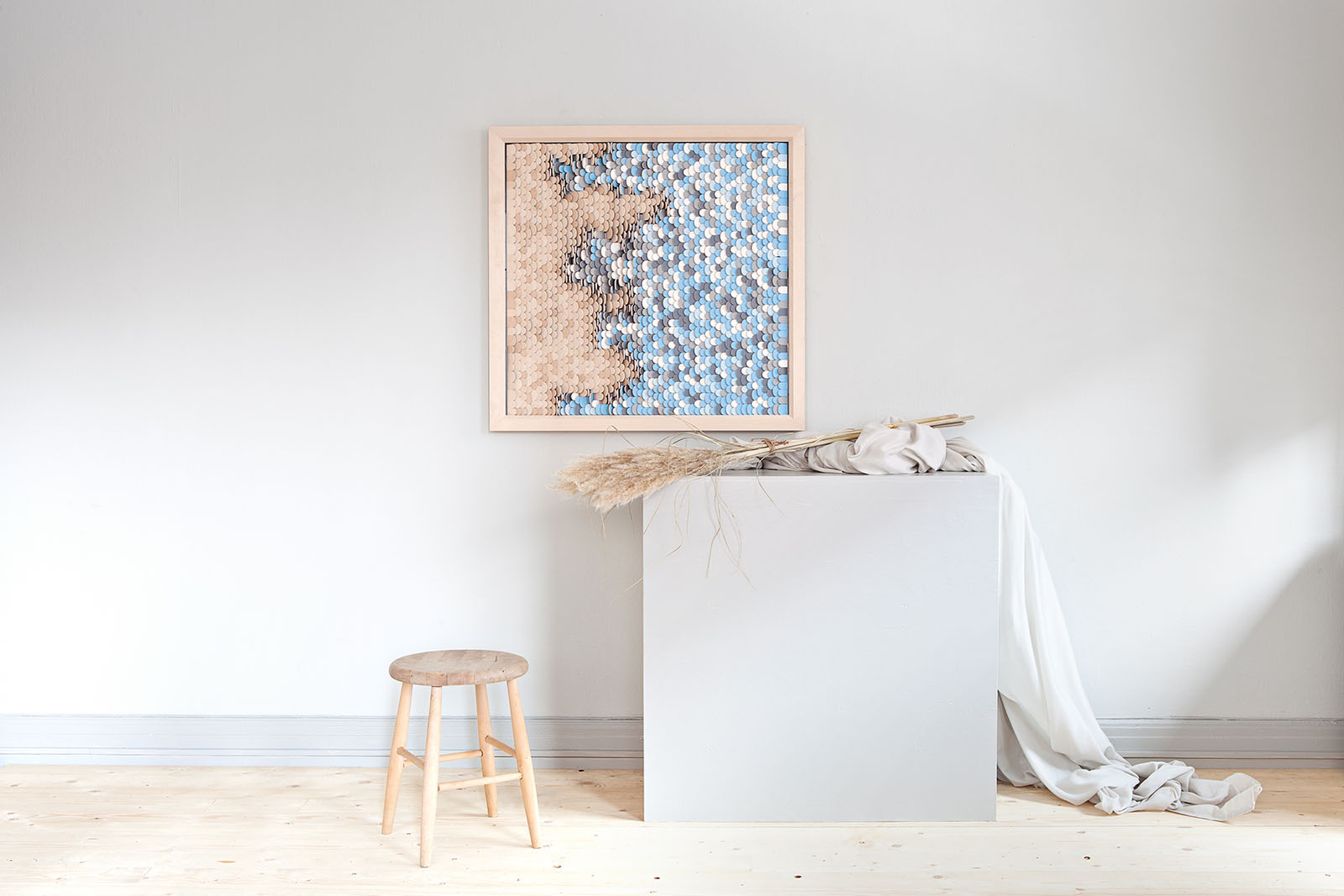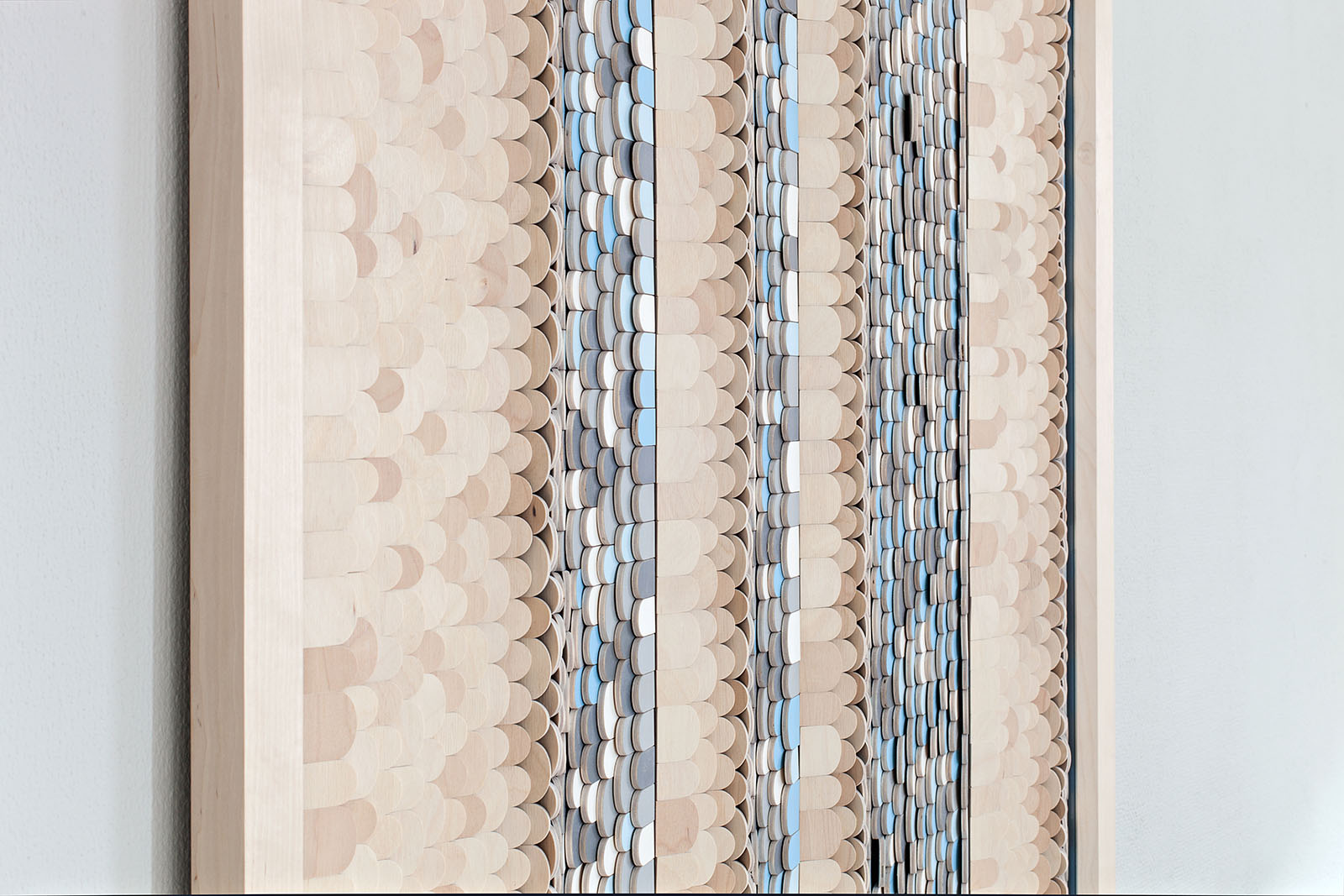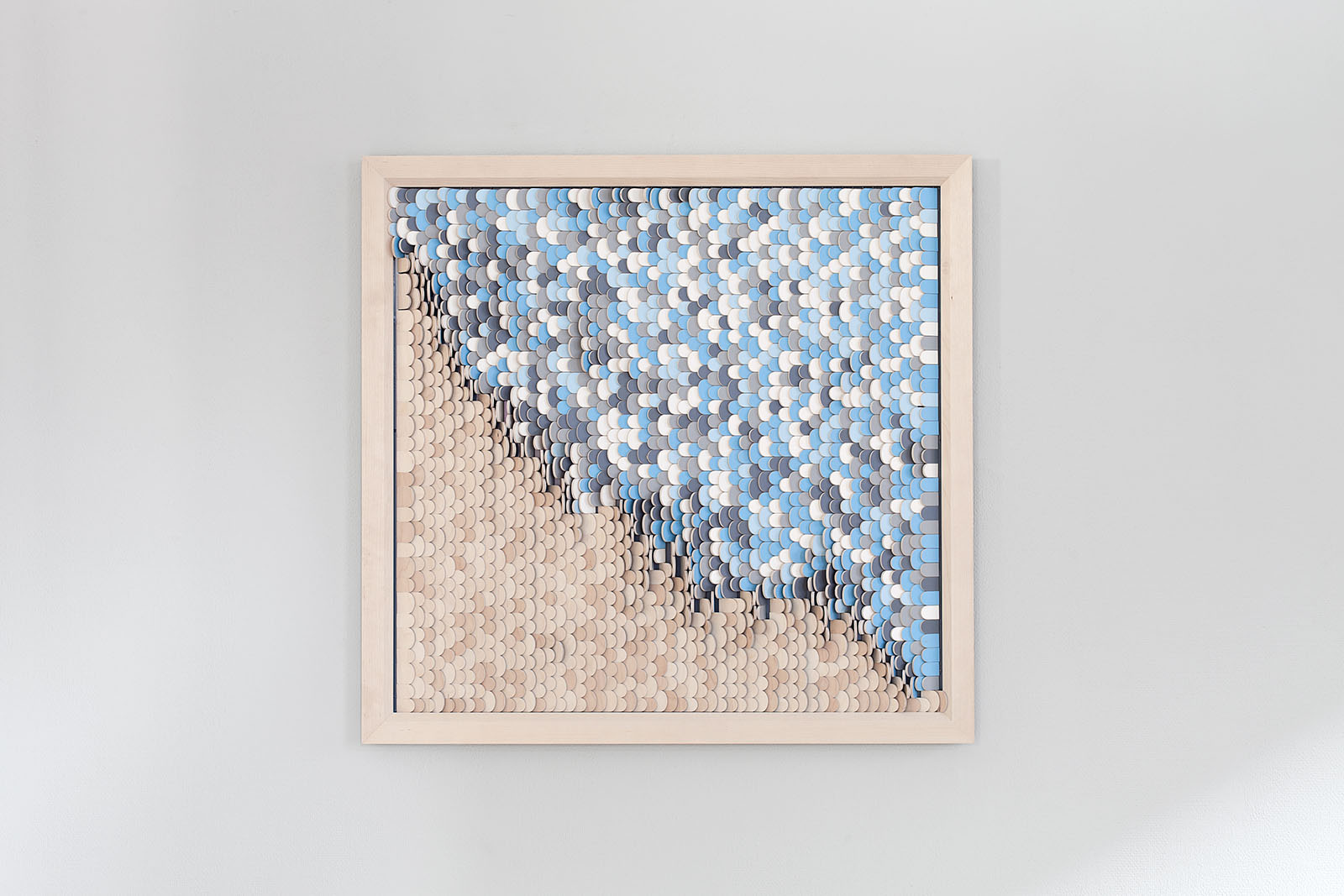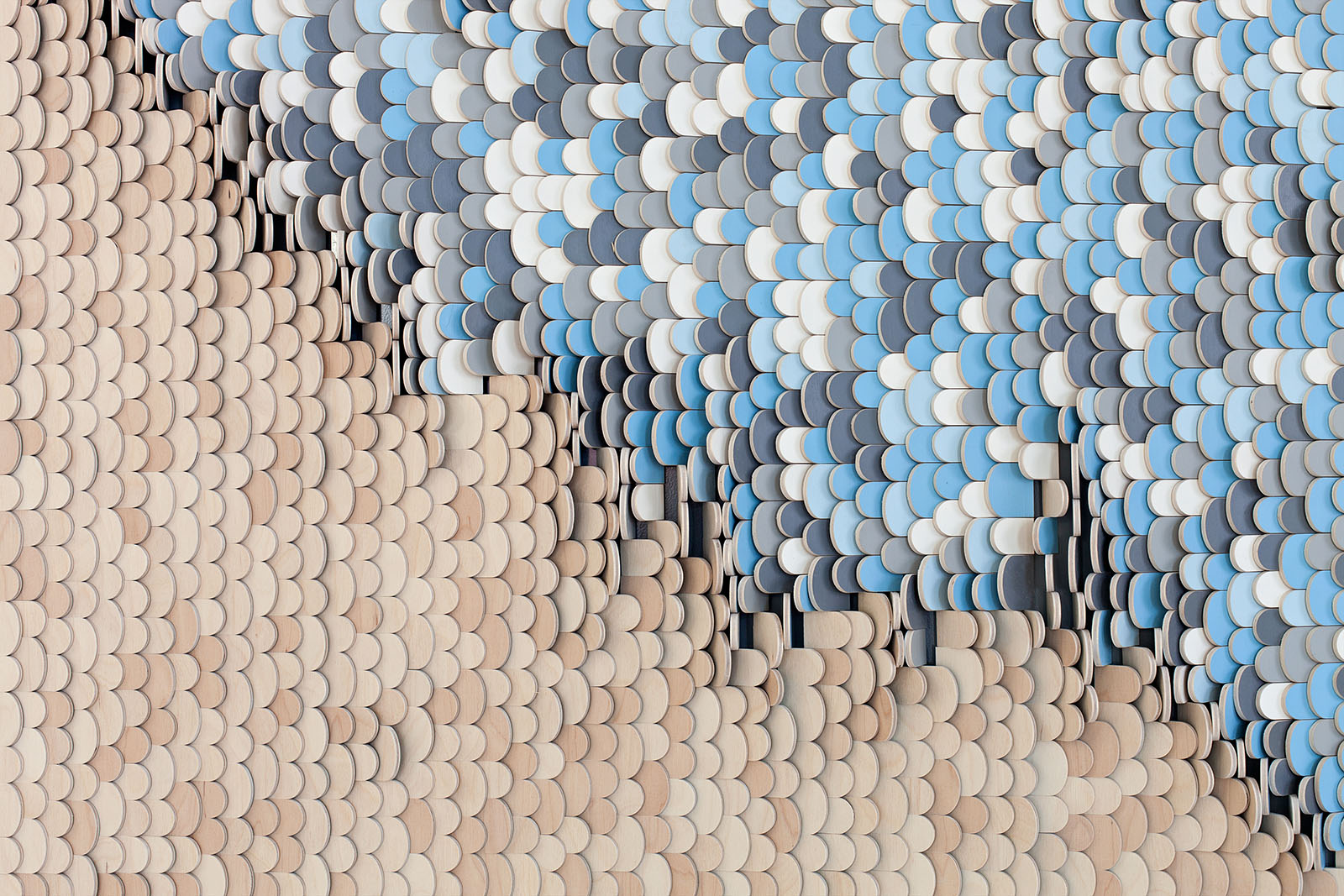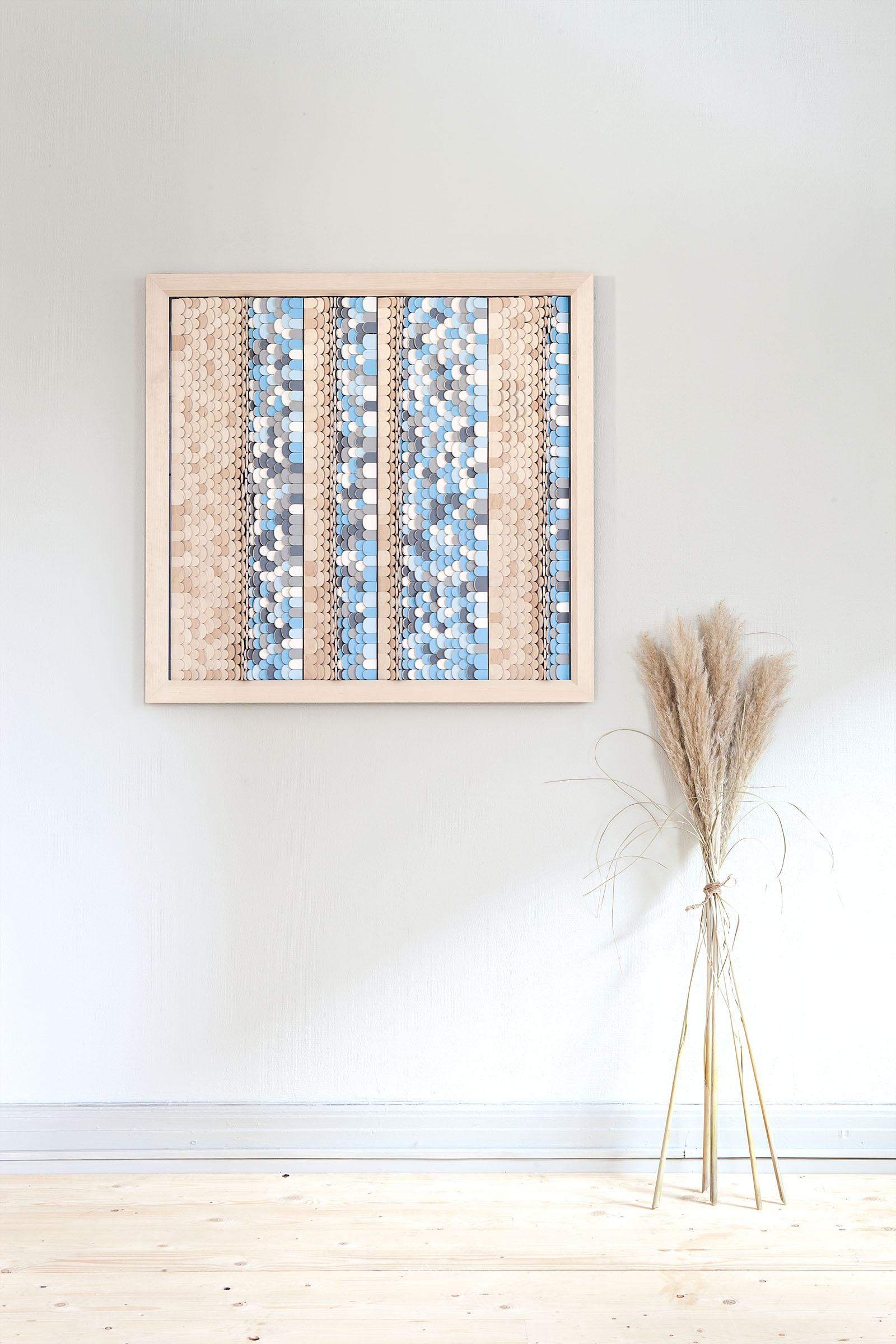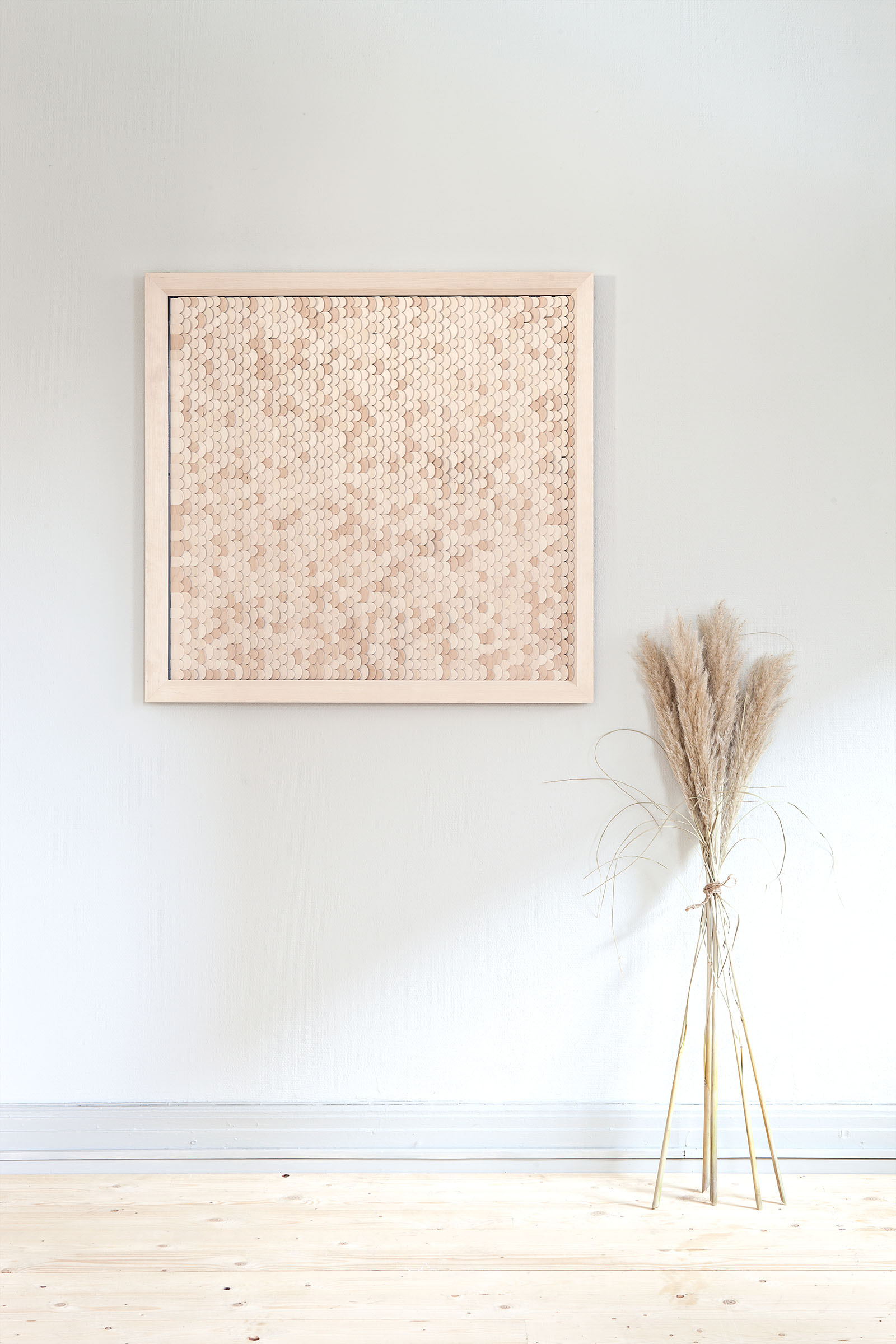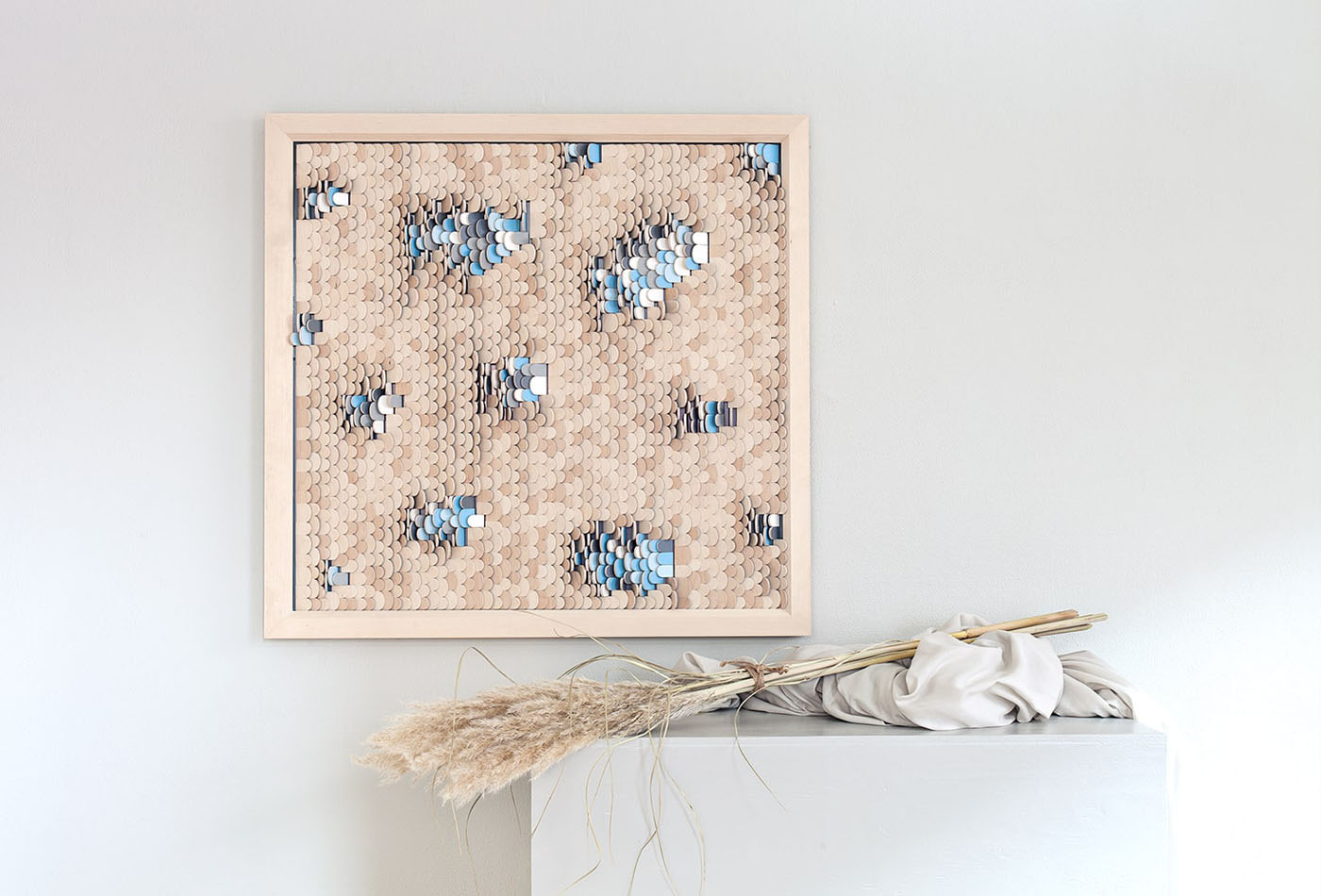 Waves
Waves is a wall hung object with an interactive wooden scale-structure based on the concept of the Dear disaster cabinet. The pattern is inspired by water and waves – calm or agitated like a stormy sea, static and moveable at the same time.
67,000SEK / €6400
ORDER ENQUIRY
Materials / Birch wood. More than 1600 wooden parts that each can be individually flipped. Painted on one side.
Dimensions / [h-w-d] 87 x 90 x 4.5 cm. Can be made in custom sizes, contact us for inquires.
Production / Produced in Malmö, Sweden.
Lead time / 8-12 weeks, if not in stock.